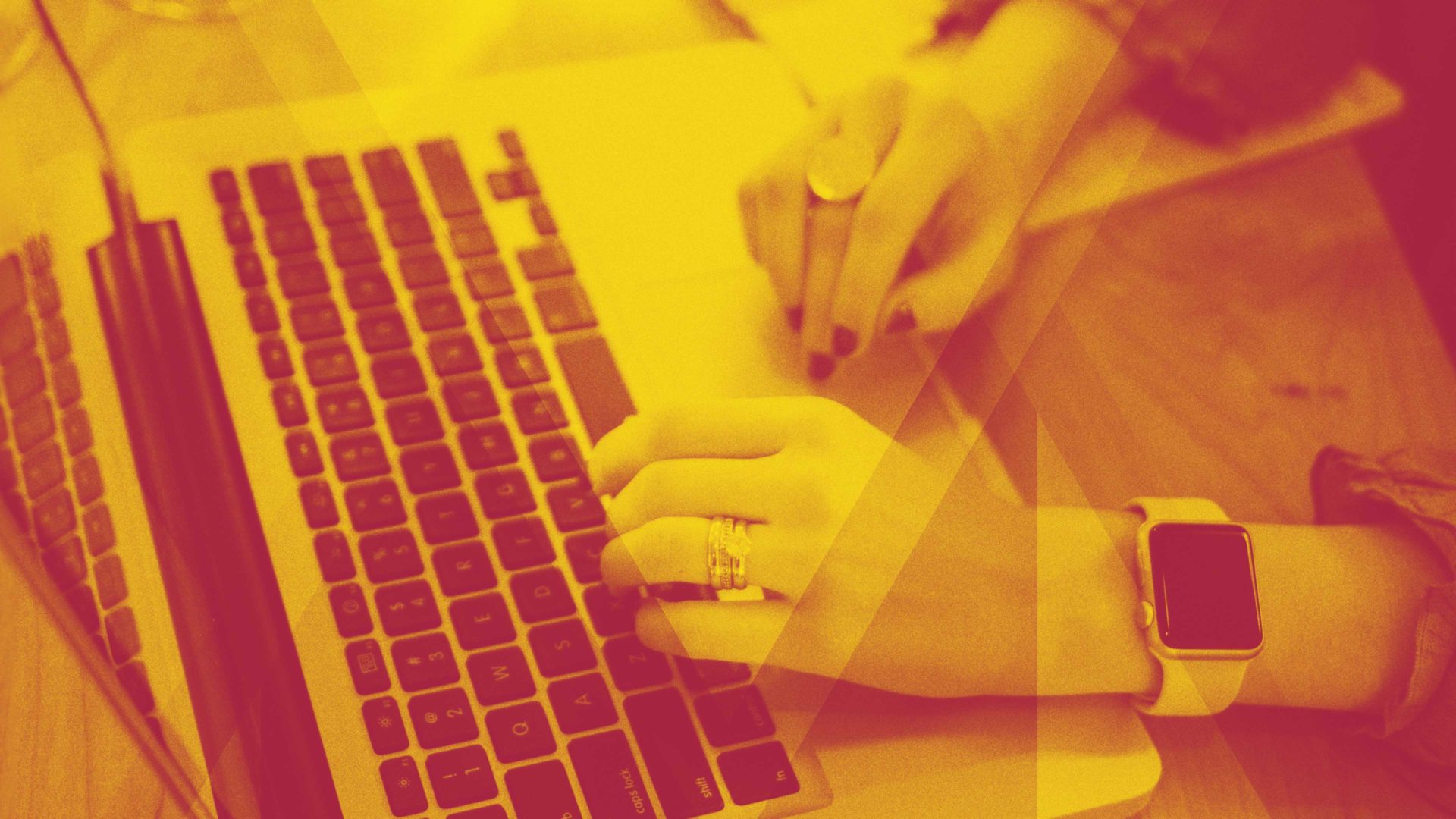 Running slides at your church can be one of the most stressful tasks that make up a worship service. There is a lot of pressure when you have so many people relying on the information that you're displaying, especially when there are a lot of small details that can go wrong. In this blog post, we will give you 8 solutions that will help to cut out the stress and make your serving experience more enjoyable.
1. Come Prepared
Having a plan for your service is a great start to relieving some stress. Meet or have a quick call with your worship pastor and pastor during the week to plan out your order of service. This allows your tech team to prepare in advance for the weekend rather than waiting until the last minute. If you're unable to confirm all of these service details, you can at least assemble your presentation elements ahead of time.
2. Schedule Your Volunteers
Don't make the mistake of assuming that volunteers are just going to show up each week. Schedule your team members and create a plan for them to serve. If you have multiple volunteers, this allows you to start a rotation. Communication is key to keeping everyone one the same page and happy. Without proper scheduling, you could end up having to do everything yourself.
3. Rehearse Your Service
Before your congregation arrives for service on Sundays, it's a great idea to run through the entire order of service. This allows your worship, tech, and speaking teams to practice all of the transitions, cues, announcements, key points, and scriptures together. If everyone at your church will not commit to this, your tech team can still go through their service elements ahead of time. Without rehearsal, things may not go smoothly in service and your audience will see that you're unprepared.
4. Take Breaks During The Day
It's important to take care of yourself–even in busy moments. Budget time to take breaks before and after services. This allows you to take a moment to breathe, relax and get ready. Pack some drinks, breakfast or snacks to keep you energized. If you don't properly care for yourself, you will not be at your best to get your job done or interact with others.
5. Remain Focused In The Moment
During service, it is important that you remain focused on what's happening on stage and your presentation software. Don't allow others to distract you while running slides. You are there for a purpose and people are counting on you! It is also important that you don't distract yourself with your cell phone or other devices. If you cannot remain focused, you will not be able to give God your best when you serve.
6. Avoid Last Minute Changes & Additions
Whether we like it or not, last-minute changes and additions to our service orders, sermons, and worship sets are sometimes unavoidable. But, do everything that you can in preparation to avoid them. It's a good practice to check in with your worship leader and speaking pastor as service approaches to make sure that you're on the same page. This allows you to make changes while things are still somewhat calm. If not, you'll end up having to make stressful changes in the moment.
7. Plan For Spontaneous Worship
Some worship teams are more spontaneous than others. This isn't a bad thing, but can sometimes be tricky when running slides if you don't know where the worship team is going. To help with this, familiarize yourself with the songs as much as possible. This will make it easier to follow along with the song if they go off-script. When in doubt, keep the screen blank or ask someone who might be more familiar with the song to take over. Without these precautions, you'll just end up frustrated that they didn't go exactly by the script.

8. Choose Your Worship Backgrounds Beforehand
Using creative motion backgrounds, like these from the August 2019 CMG Pack, is the perfect way to make a noticeable upgrade to your time of singing. At CMG, motion backgrounds are our specialty. Our library is filled with thousands of eye-catching motions that can be downloaded quickly and easily exactly when you need them. Plus, we have tools like TempoMatch that makes it simple to choose the perfect background for every song. Dedicate a few minutes before service to selecting your favorites for the day. Without these tools, you could end up spending hours picking out your backgrounds or, even worse, having to use distracting media in the moment.
See CMG Motion Backgrounds