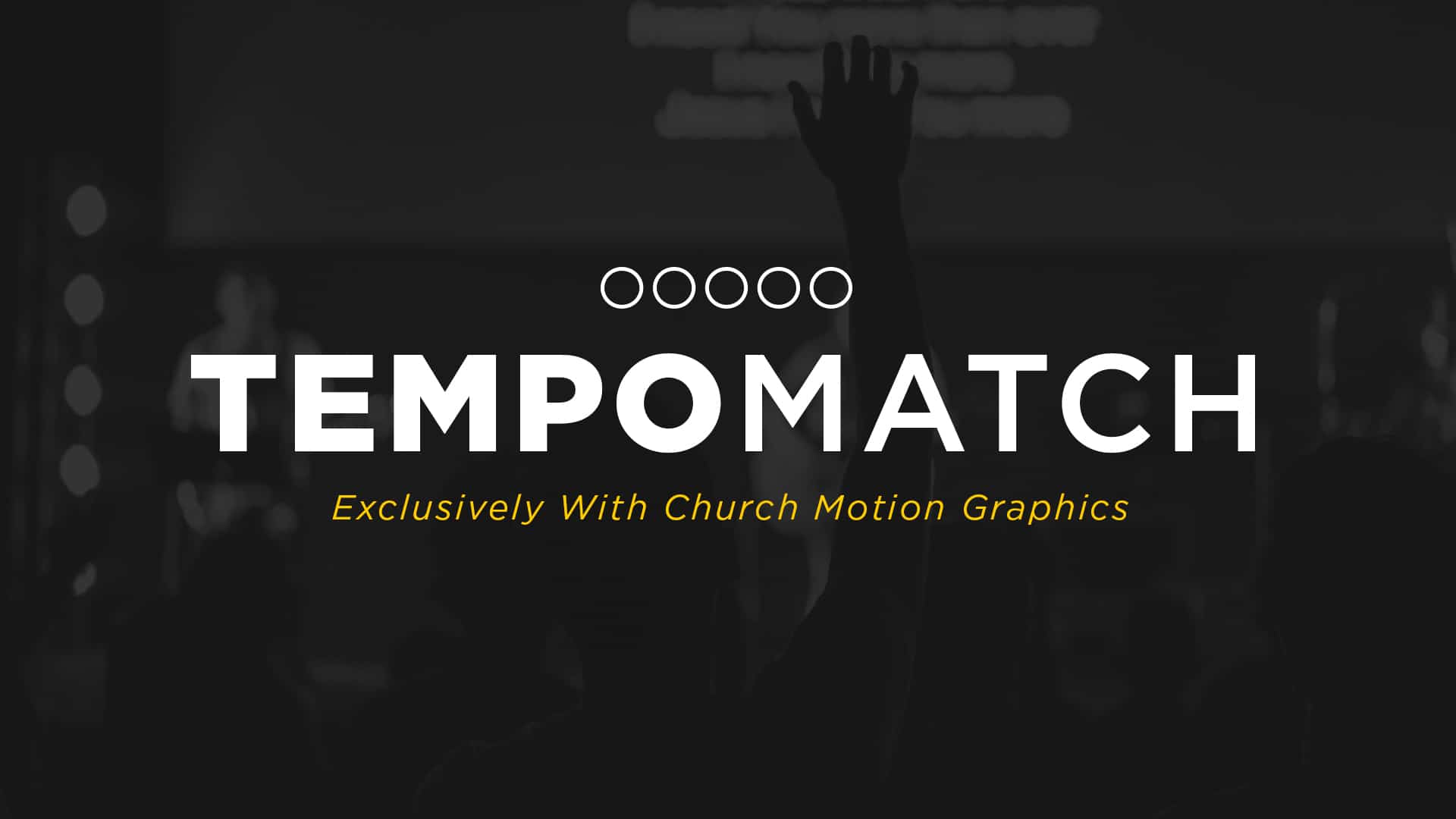 We love helping churches look great. We get excited when we see your screens filled with engaging motion backgrounds in your times of worship. But for us, it's not just enough to look good—our goal is to make it easy. Our brand new tool, TempoMatch, does just that.
We've heard from many of our users that it can sometimes be difficult to find the perfect motion background to fit with a song. More than anything else, this often comes down to selecting the perfect speed of a background to align with the tempo of an arrangement. For a motion to look its best in your service, it must match the pace of the moment around it. So, we developed a way to help with this right in the Media Browser.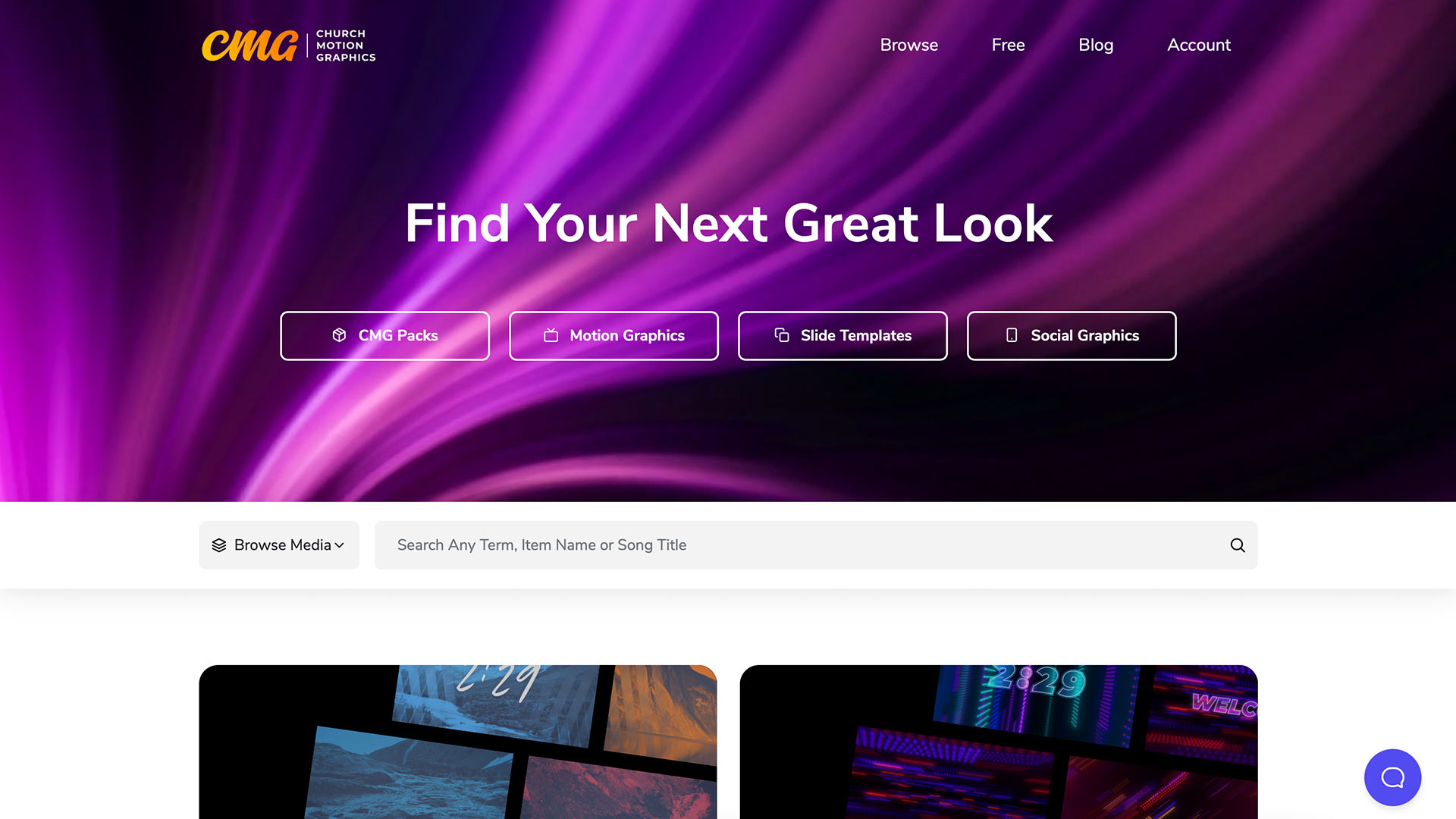 Search By Song Name, Artist, or CCLI #
With TempoMatch, we've made it easy to find the perfect motion to fit each song in your set list. This new feature gives you the option to do a search for the specific song that you're trying to match. Simply enter any worship song by typing the song name, artist name, or CCLI number. You're quickly presented with every motion in the Media Browser that matches that speed. Our team has worked hard to fill our database with a large library of the most popular worship songs. We have backgrounds that will look great no matter what you're singing!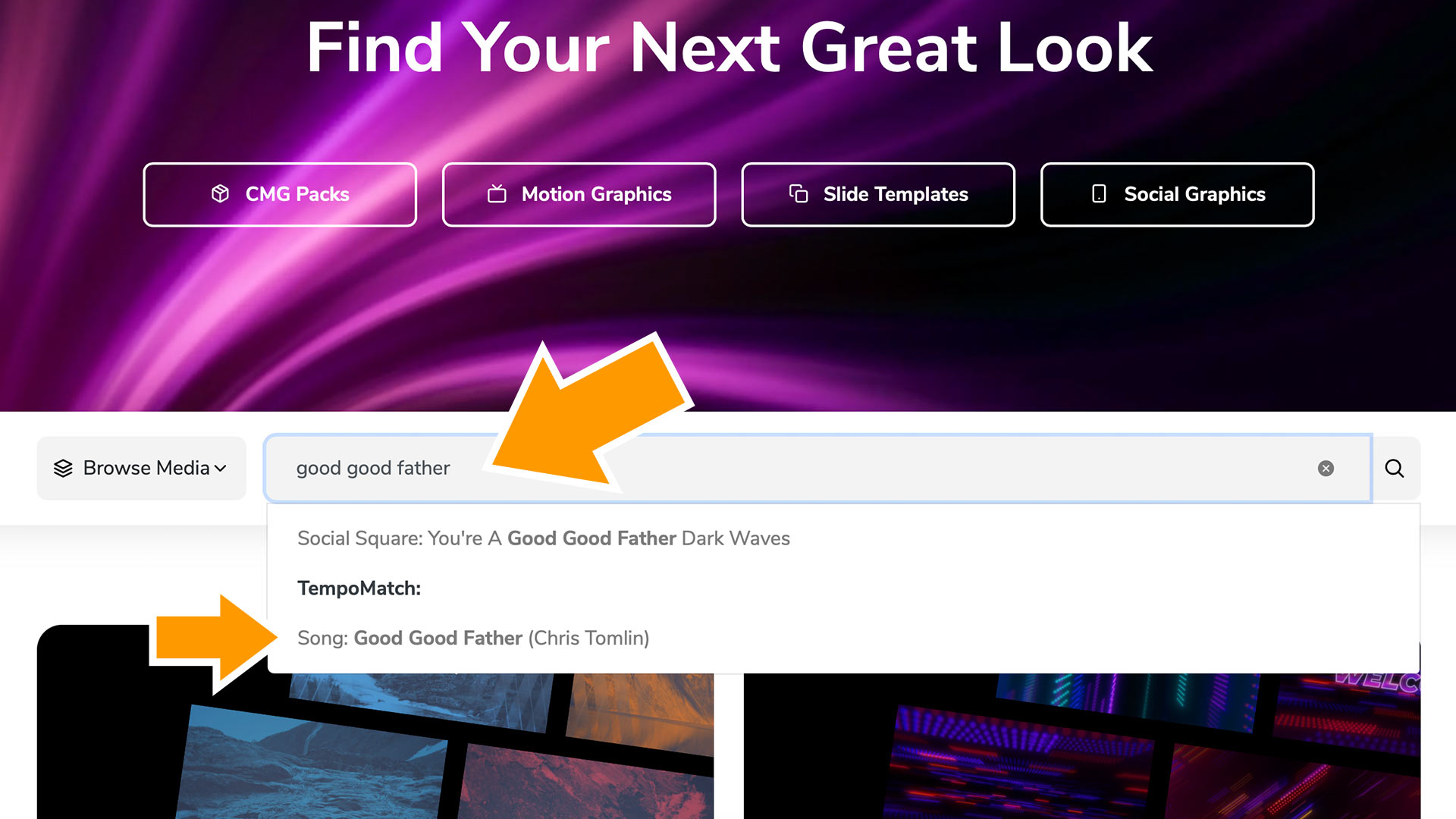 Sort By The Filters Panel
Or, you can simply choose one of the five tempo indicators from the filters panel. From the motion backgrounds gallery, click the filters button to reveal the filters panel. Choose one of the tempo speeds to narrow down your search. Our motion background library is split up into five categories that are sure to fit your songs: subtle, slow, medium, fast, and hyper.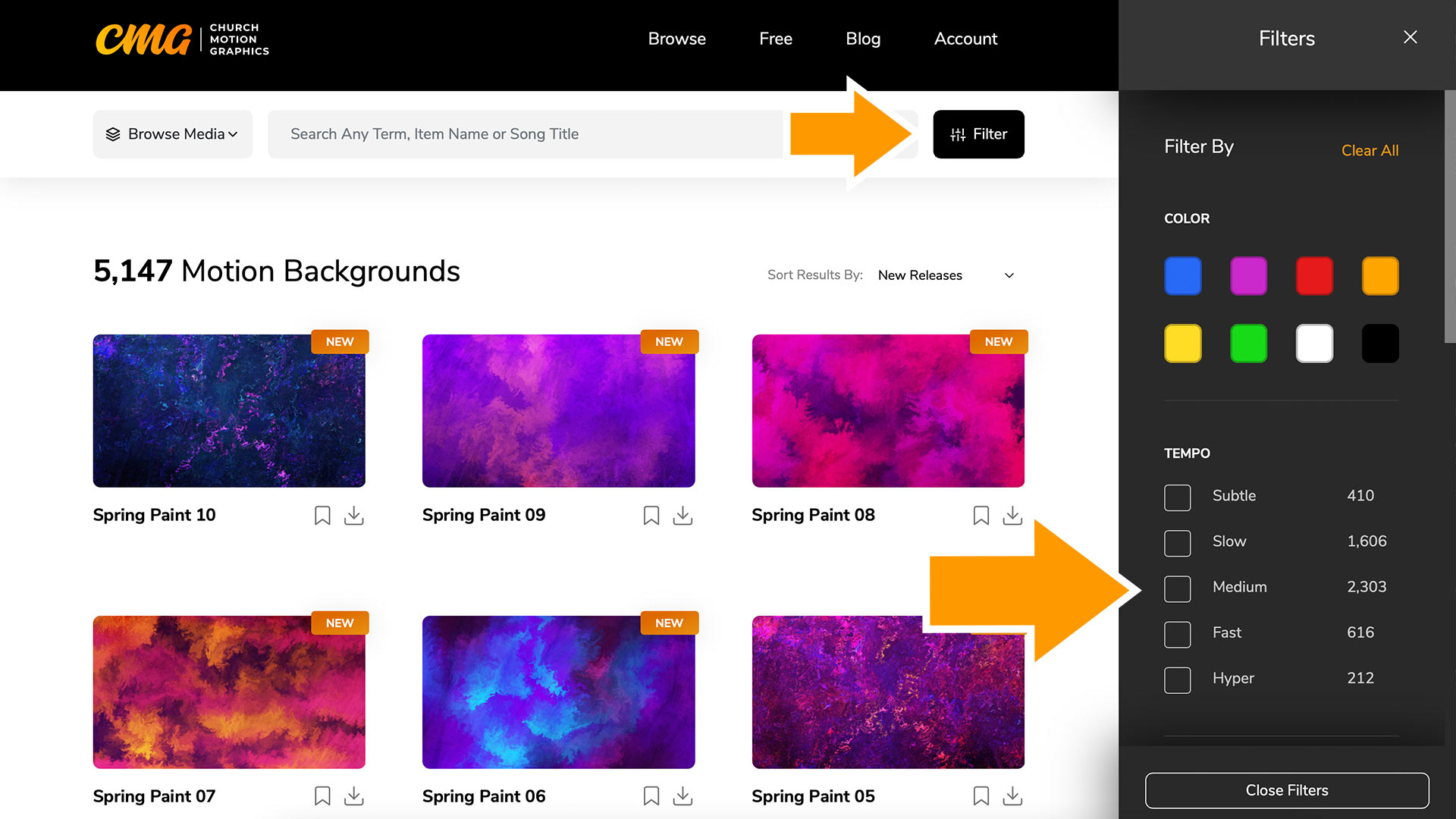 Choose A Tempo Button
Additionally, from the Motion Graphics page, or any motion pack age, you can click on one of the tempo buttons at the top of the section.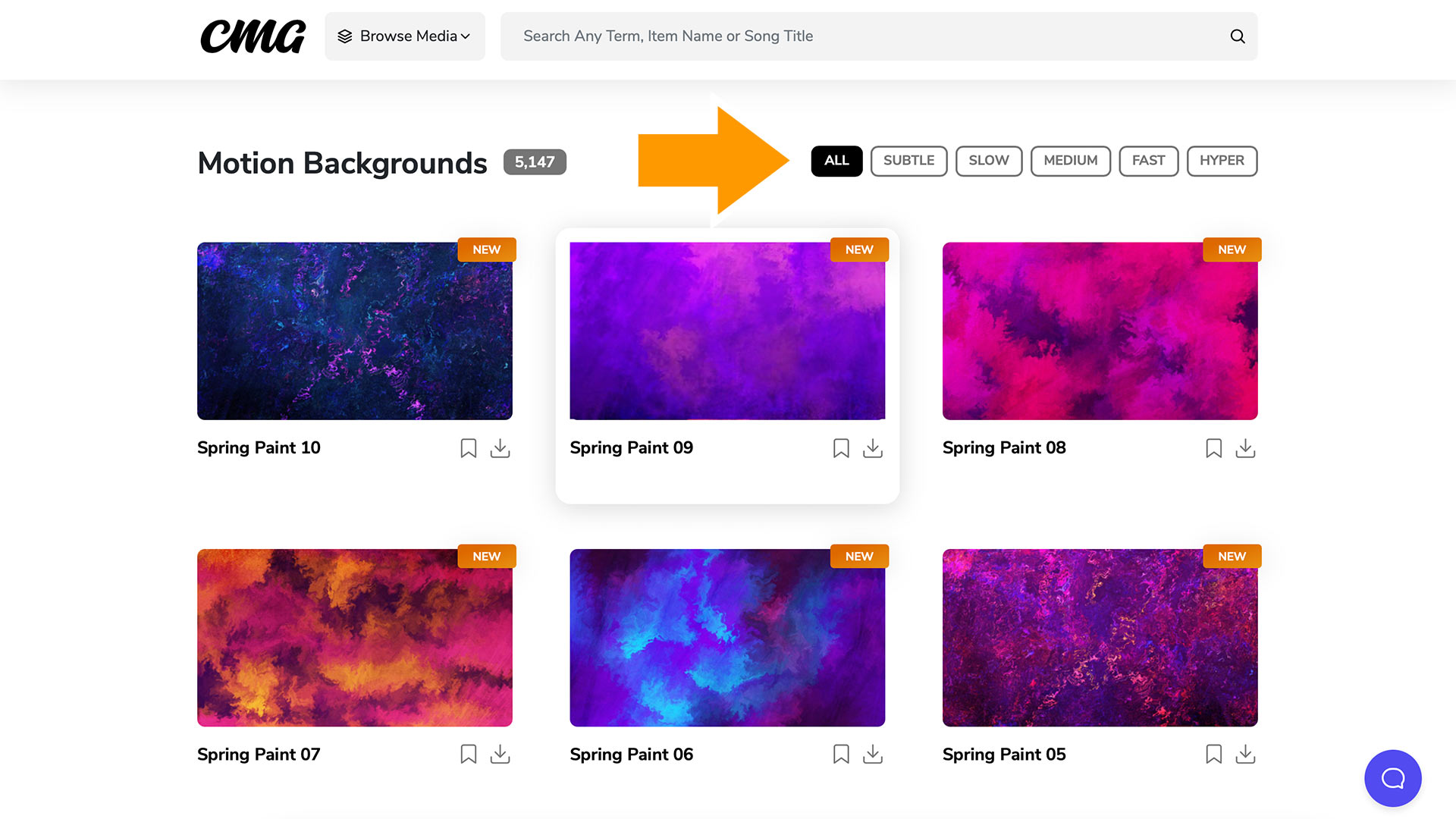 Search By Tempo Speed Name
Alternatively, you can search of the tempo speed names in the search bar: subtle, slow, medium, fast, and hyper. This is great way to access an entire collection of motions within a certain tempo from any page in the Media Browser.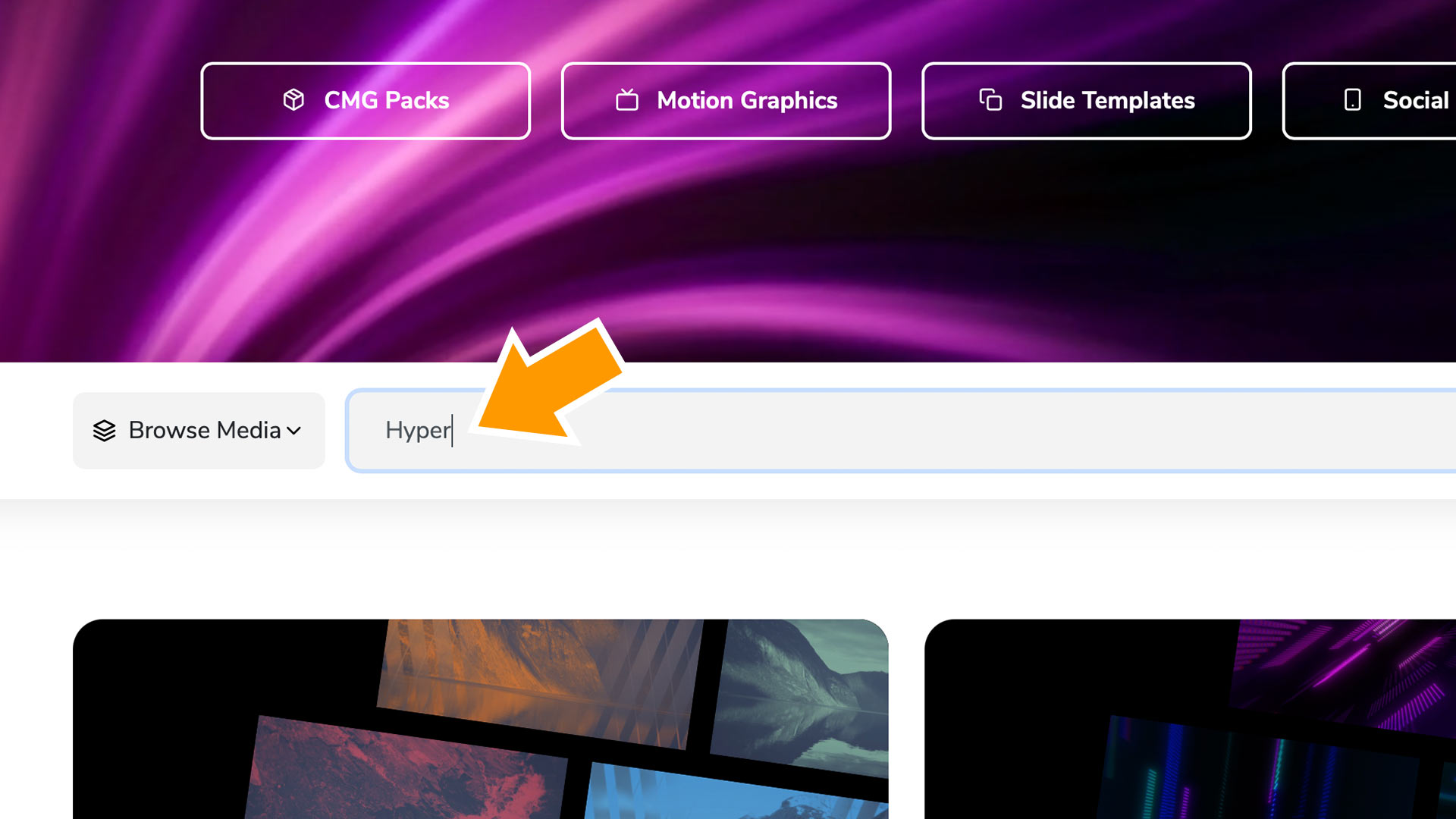 TempoMatch Within Search Results
As you search in the Media Browser, TempoMatch songs and artists will be included in search results. You can click the TempoMatch button to see all of these found items.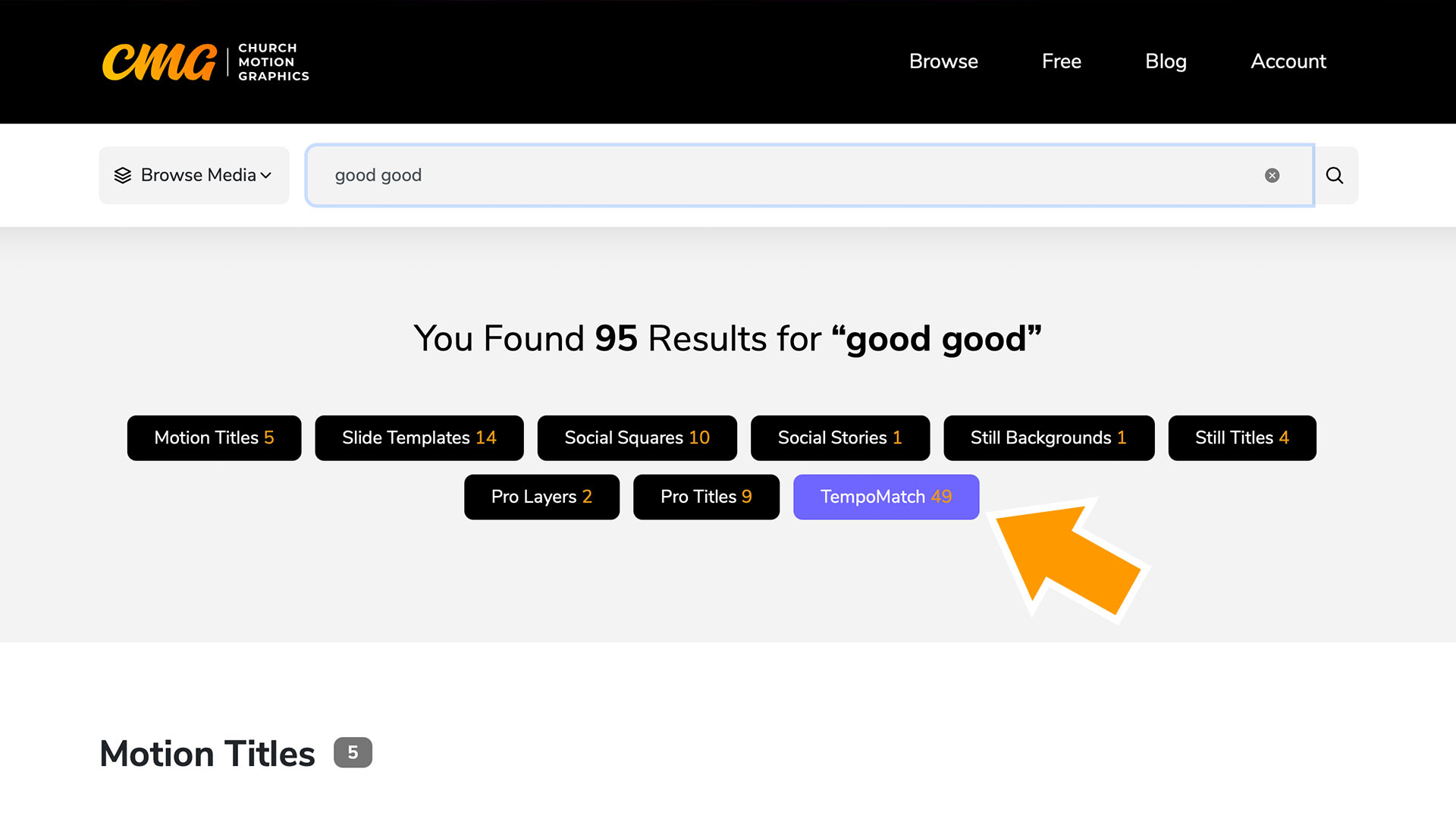 Give TempoMatch a try and see how it can make selecting motions easier than ever.
Try TempoMatch Now