Free Christmas Graphics Kit
Matches New Glorious Lights Motions & Mini Movie
Editable Photoshop Files & Universally Compatible JPEGS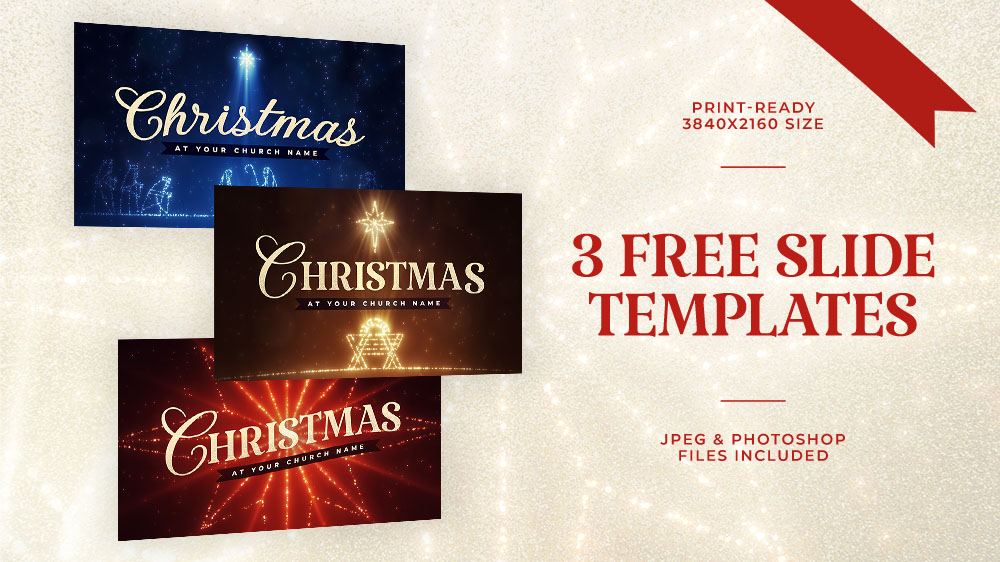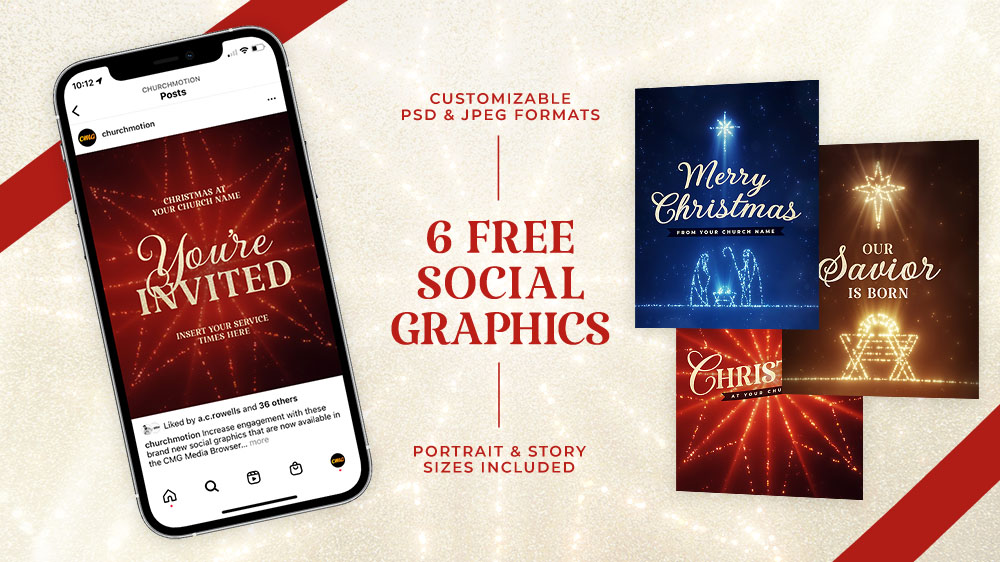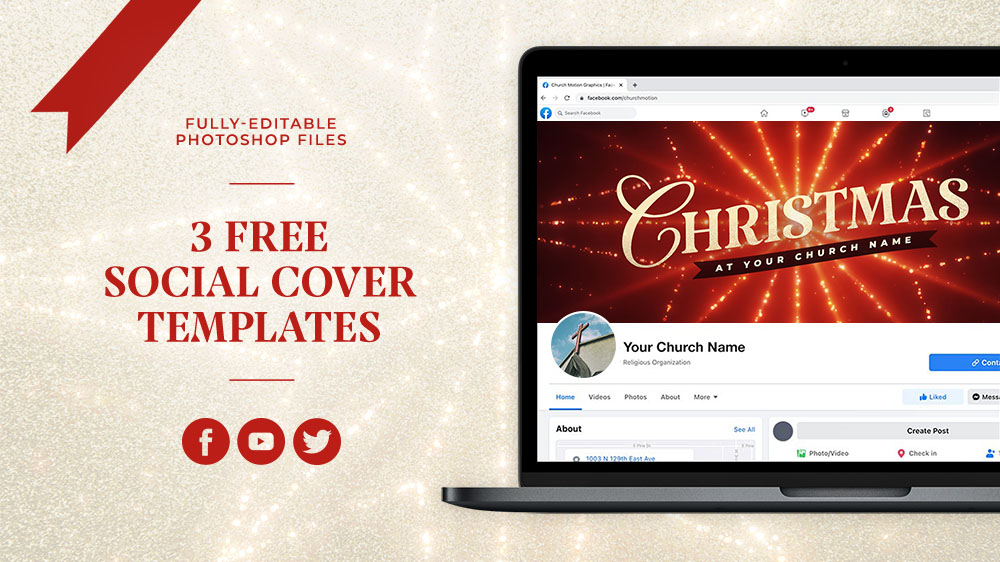 Ready-To-Use Christmas Visuals
Christmas is such a special time for the Church as we celebrate the birth of Jesus and spread hope to our communities. As your ministry prepares for this exciting season, we are here to help you look great with eye-catching templates, graphics, motion packs, and more.
New Glorious Lights Mini Movie Available Now
7 Engaging Videos To Choose From
MP4 / 4K, HD1080 & HD720
See More Mini Movies
Access These Visuals & More With A Premium Subscription
Like what you see here? With a Subscription, you can gain access to thousands of slide templates, worship backgrounds, countdowns, social graphics, lower thirds, and more for Christmas and beyond.
See Our Subscriptions