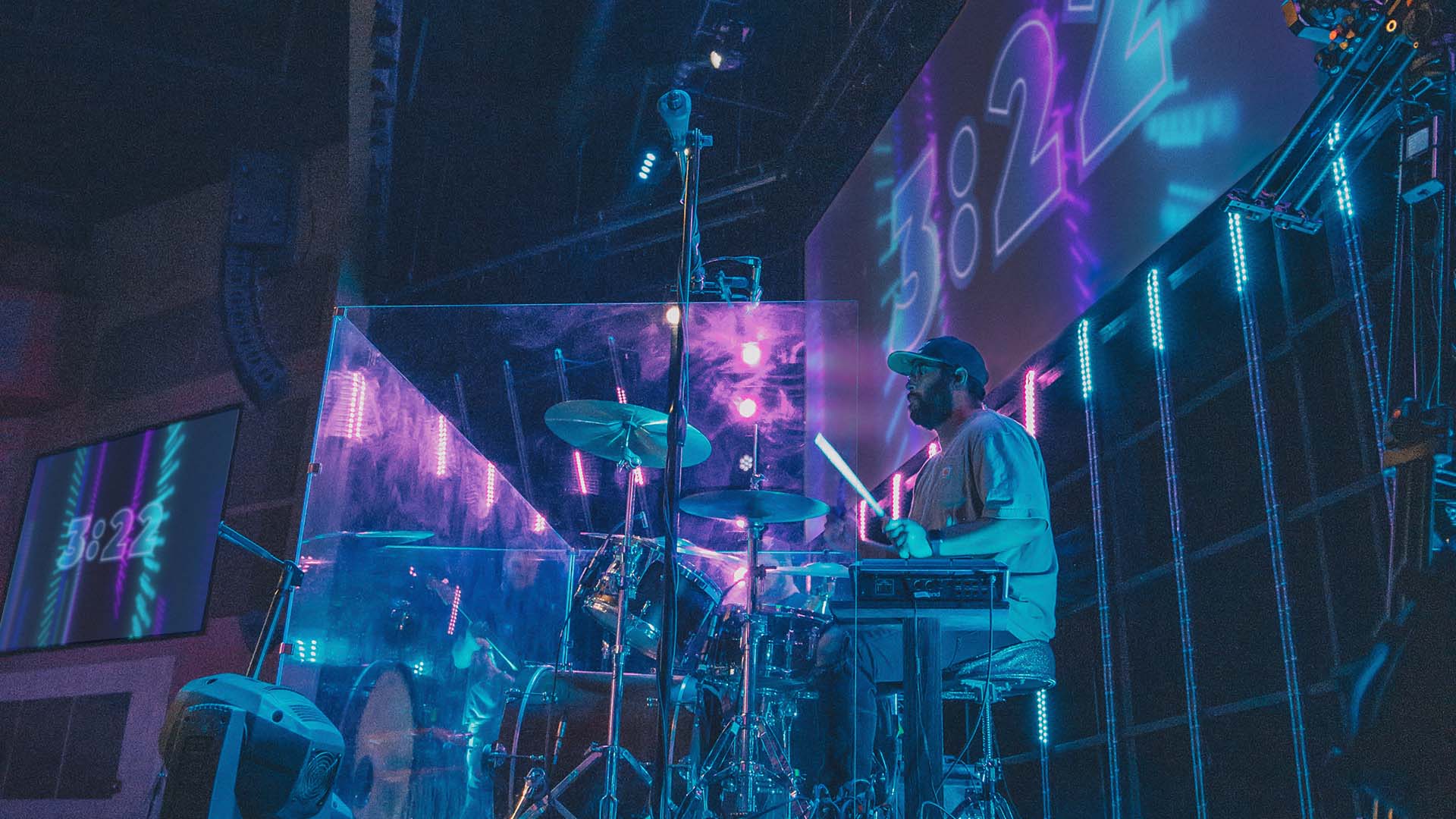 Countdown timers make it easy to let your congregation know that it's time to find a seat as your service begins. This can be useful in gathering your church's regulars and newcomers alike. These timers are also the perfect way to kickoff your church's live stream. They are great for building anticipation for what's ahead as viewers are signing onto the broadcast.
Video countdowns come in a variety of colors, styles, and lengths. The CMG Media Browser now has over 250 unique Countdowns and Pro Countdowns that were designed with worship services in mind. Many even have custom music mixes included to help in building excitement.
Additionally, CMG releases new countdowns every month that match the latest Monthly Pack, so there are always fresh looks to choose from to use on your church's screens.
See All CMG Countdown Timers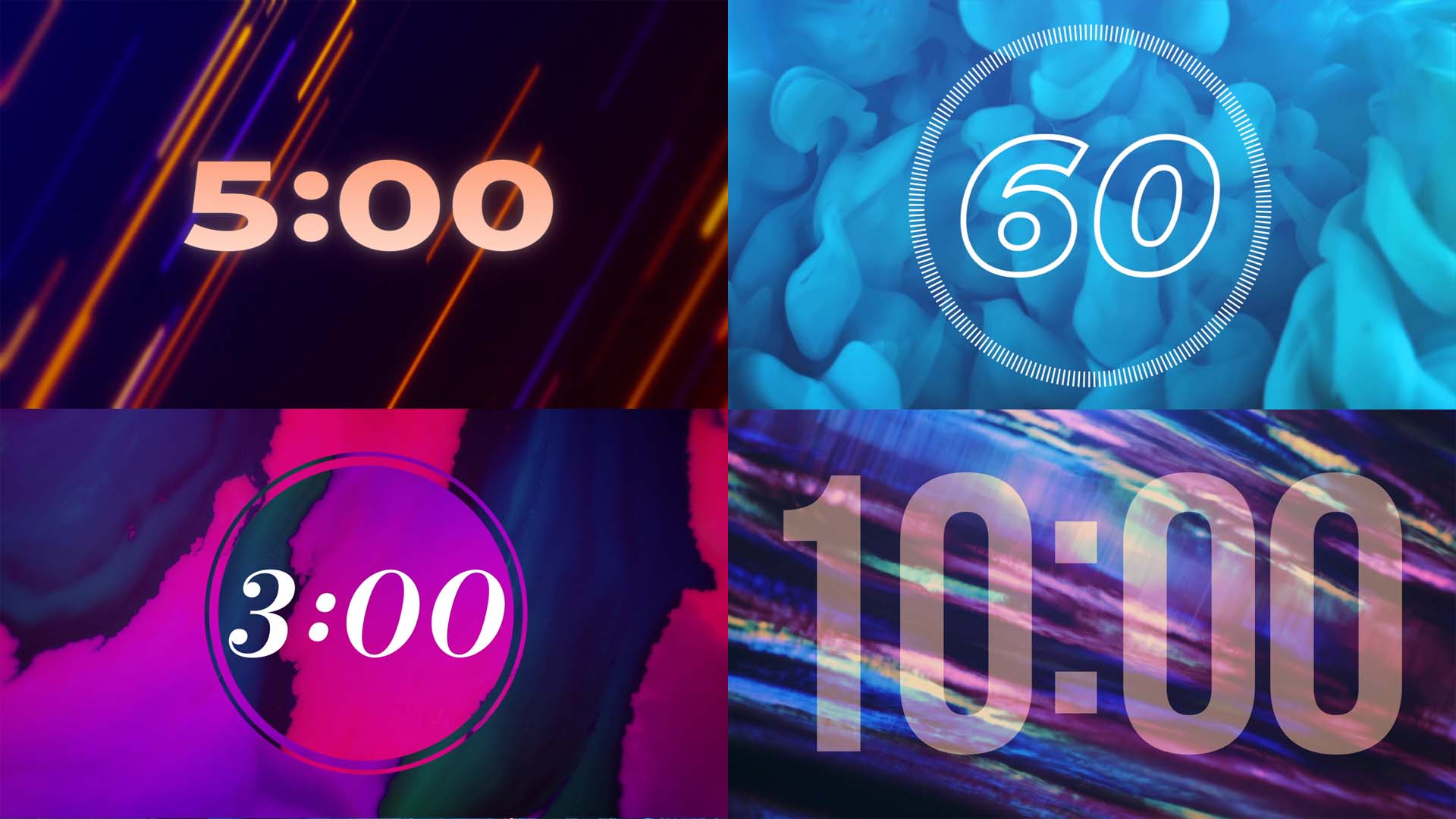 As you're using countdown timer videos in your services, we've learned that it can be helpful for users to have access to certain data. After hearing from our subscribers about their needs, we have started providing two useful specifications—the BPM and the key of the music tracks used on every countdown.
Now, as you're in the CMG Media Browser finding the perfect countdown timer, you'll see the BPM and the music key listed right in the pop up modal. This is huge time-saver since you'd normally have to use software or web tools to look up this data manually.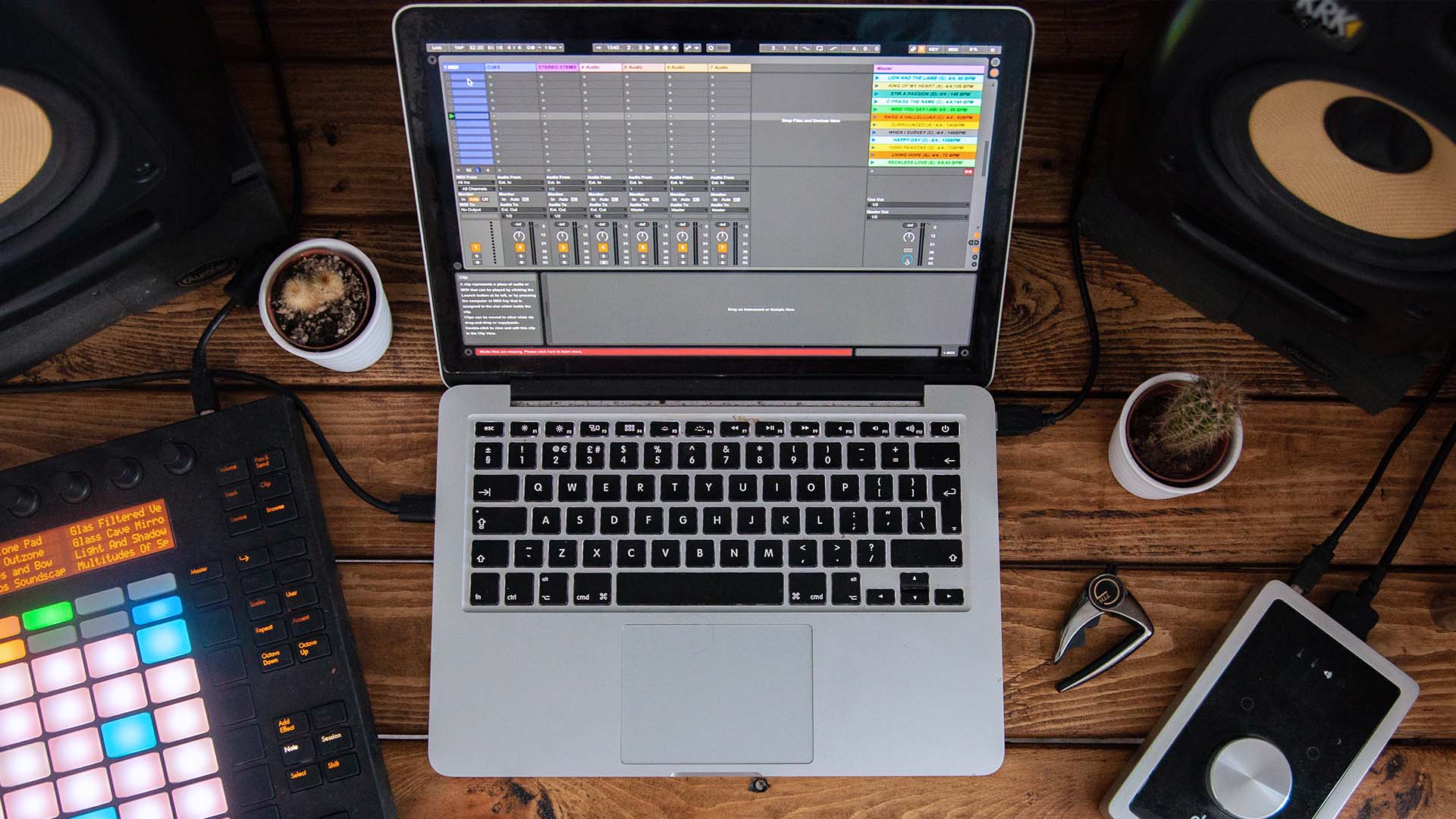 This information is particularly useful for worship ministries running a click (metronome) in their in ear monitors. Plus, many churches like to have their worship band to play along with the music used in the countdown.
It's also common for tech-savvy churches to use software like Ableton Live to sync music tracks, video elements, lighting, guitar delays, etc. to the same tempo of the song. Having all of the instruments, musicians, and gear working on the same page is critical.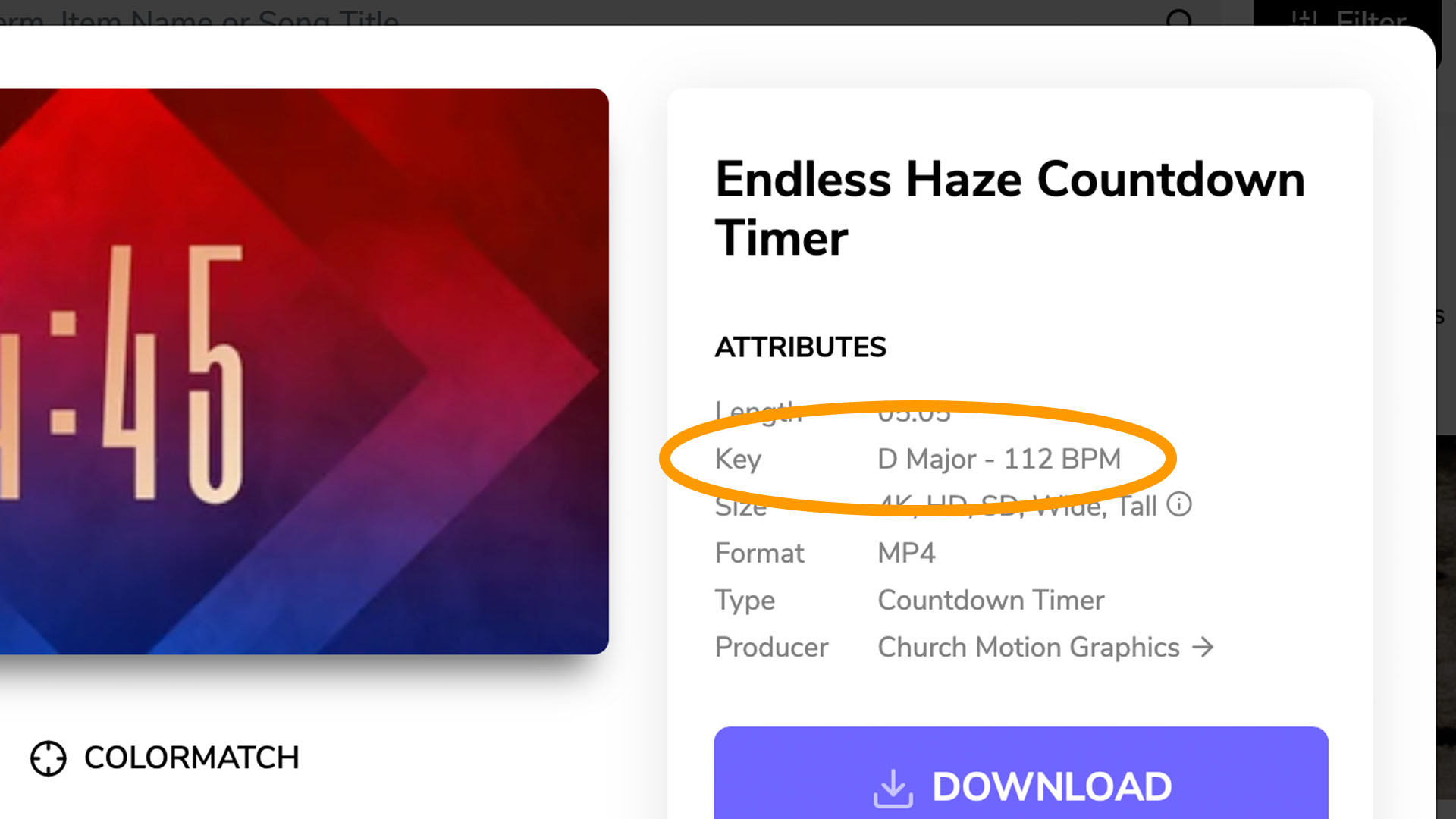 To get started, simply click on any countdown in the CMG Media Browser that has music. This helpful information is displayed on the right.
Try It Out Now