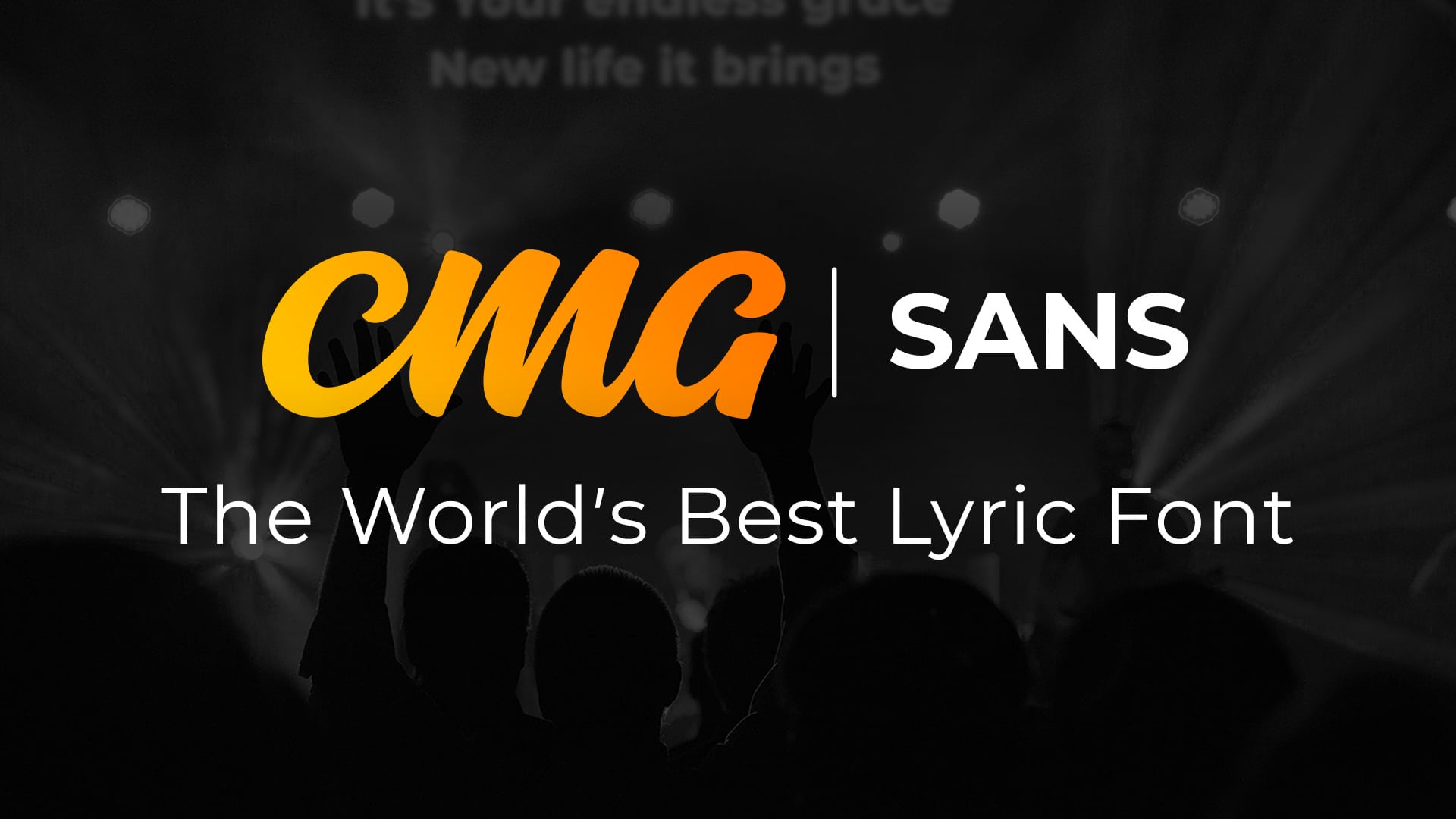 Choosing the right font for your worship slides can be difficult. It's important to present the lyrics that your church community sings in a way that's clear and easy to read. However, it's also important to display them in a way that looks good and fits well with current design styles.
This often leads media operators to either choose from a boring selection of fonts built into the computer or scouring the internet for fonts to download from thousands of confusing options.
Learn More

Download & Use For Free
CMG Sans is 100% free to download and use in any way. Join over 2000 churches around the world who are trusting CMG Sans as their go-to font for worship lyric slides and more.
Learn More