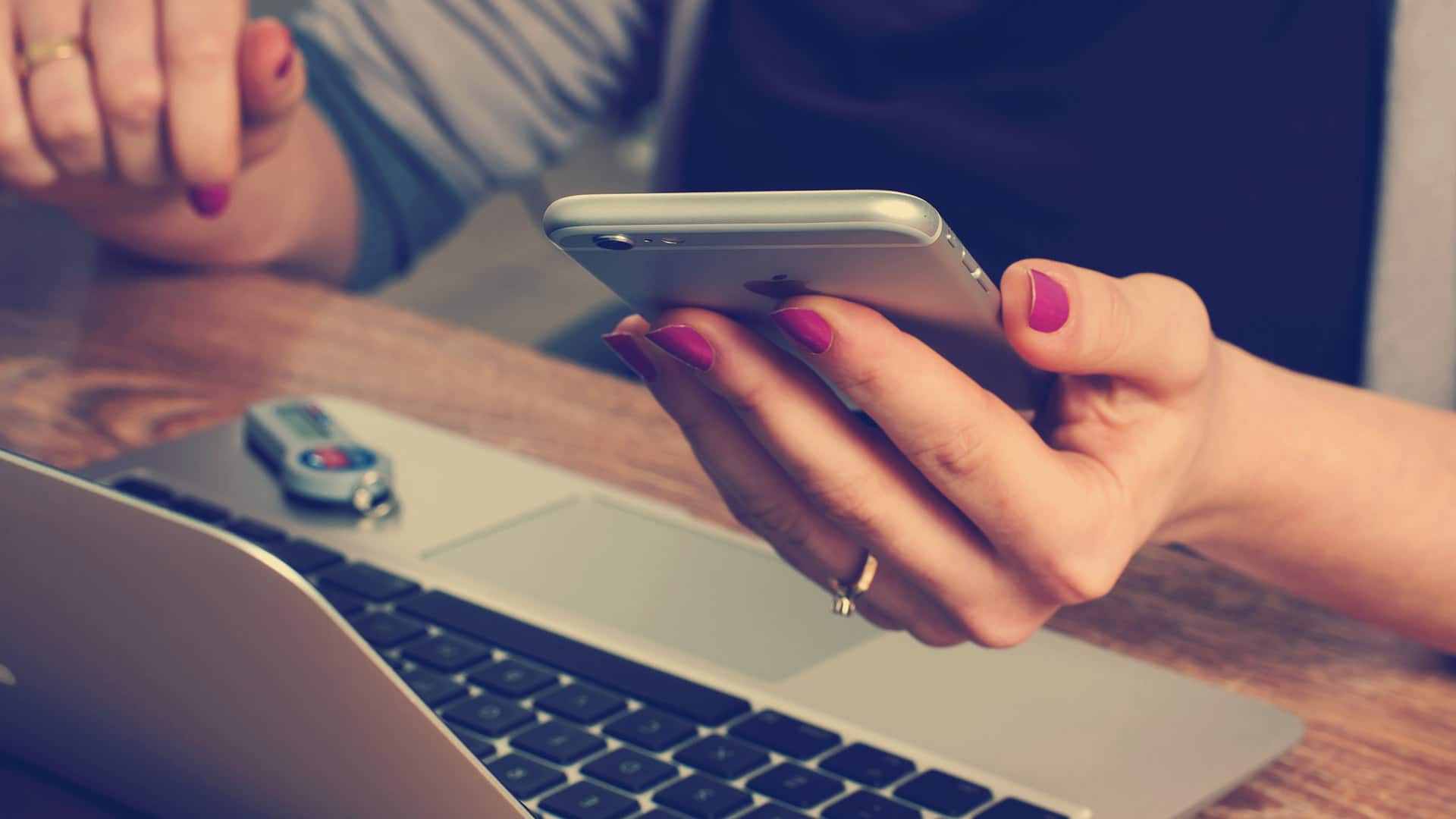 You start the day feeling great. Yesterday you created a social media post for an upcoming event. You settle in with a cup of coffee and click on the bright red notification alert.
Then you see it: a comment brimming with undisguised negativity.
It's an angry former church member, or a random community member making serious claims about integrity, or worse, a troll aimlessly littering the internet with vulgar remarks.
Every church communicator knows the deflated feeling that follows. Your instinct may be to delete the comment and ban the user. (Terrible idea.) On the other hand, you may be tempted to ignore the comment completely. (Worst idea.)
Surprisingly that troll, former church member, or community member is a real person and is likely in need of the very ministry the post was promoting.
Take a deep breath and get excited. You have a great opportunity to make a fan or two with these options on how to proceed.
1. When the claim is false? Explain gently.
Sandwiching a negative comment between two positives is a great tactic in dealing with slanderous comments on social media.
First, thank the commenter for their feedback, and mean it. If you're honest, you know that it is helpful to know how people perceive your church in the immediate community and beyond.
Then explain gently why the claim is false. "We actually don't serve coffee but you're welcome to bring your own!" or "You can find our statement of beliefs at…" are options to firmly and respectfully set the record straight.
Lastly, leave the door open for Bob. This isn't a smackdown or opportunity for argument. "Join us on Sunday to see for yourself!" is a great way to exit the conversation. Make sure that he can log off that day feeling both curious and respected.
2. When it's pointless? Release them.
While most people keep scrolling when an ad doesn't apply to them, there are a few who decide to leave a pointless "no thanks" comment. Maybe the denomination, style, size, or location of the church is not their cup of tea.
In this case, you get to demonstrate that your church is open-handed and not manipulative.
The best way to proceed? "Thank you so much for your feedback! We hope you find a church in the area that is a better fit for you!"
3. When it escalates? Engage carefully.
One of the best ways to diffuse a negative comment on social media is to invite the accusatory party to have an in-person conversation. Before you offer this option, of course, make sure to clear it with whoever is most qualified to set the record straight. The commenter may take you up on the offer, but it's possible that just being reminded of the people behind the screen is enough to quiet their "caps lock" claims.
In the case of a comment using profanity, the best policy is to delete the comment as soon as possible and follow up with the user in a private message. Identify yourself as a moderator for your church's page and explain your reasoning for deleting the comment. This will go pretty smoothly if you already have a policy in place that you can cite for your decision. As long as the user is not threatening in any way, this may be another opportunity to meet with a pastor.
Ultimately, you want the commenter to find peace, and banning them only leaves them in their current state.
Need more help with Social Media?
By joining a CMG Premium subscription, you instantly gain access to our library of over 1,650 scroll-stopping social graphics. You can download the social graphics or even add your own touch by downloading the Photoshop Files or editing in the CMG Editor.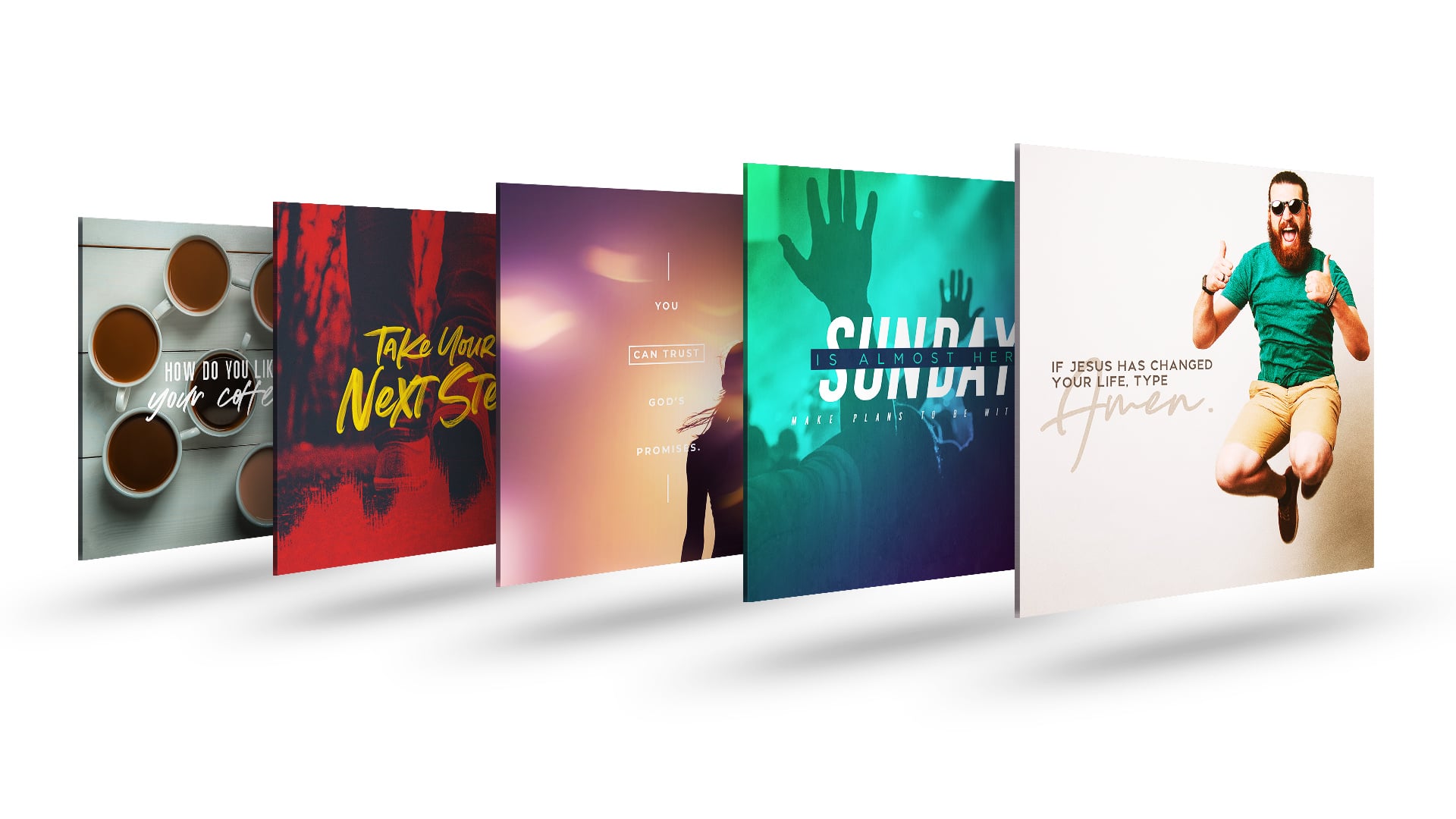 Browse Social Graphics