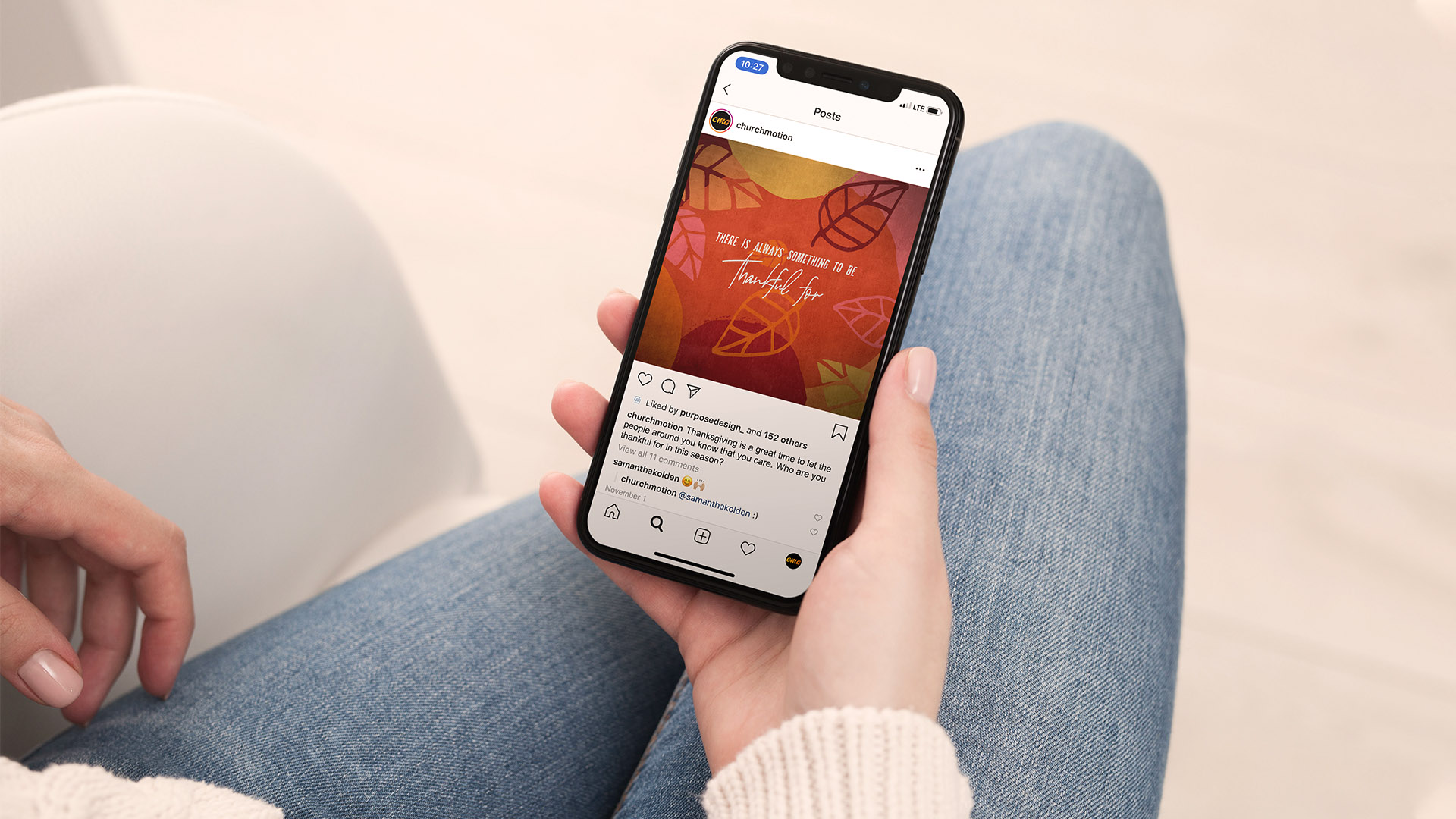 Social media is a powerful tool that your church can use to reach people inside and outside of your congregation during the week. But, other than church announcements and Bible verses, has your ministry struggled to come up with content? Don't worry—we have you covered. With Thanksgiving coming up soon, this is a great time to start posting engaging social content.
Here are some fresh ideas taken from our CMG Social collection that are perfect for Thanksgiving. All of these graphics are available for individual purchase or can be downloaded with our Premium Subscription.
See All Thanksgiving Graphics
1. "Tell us 3 things you're thankful for today."
This question is a great way to spark conversation and remind your audience to be thankful.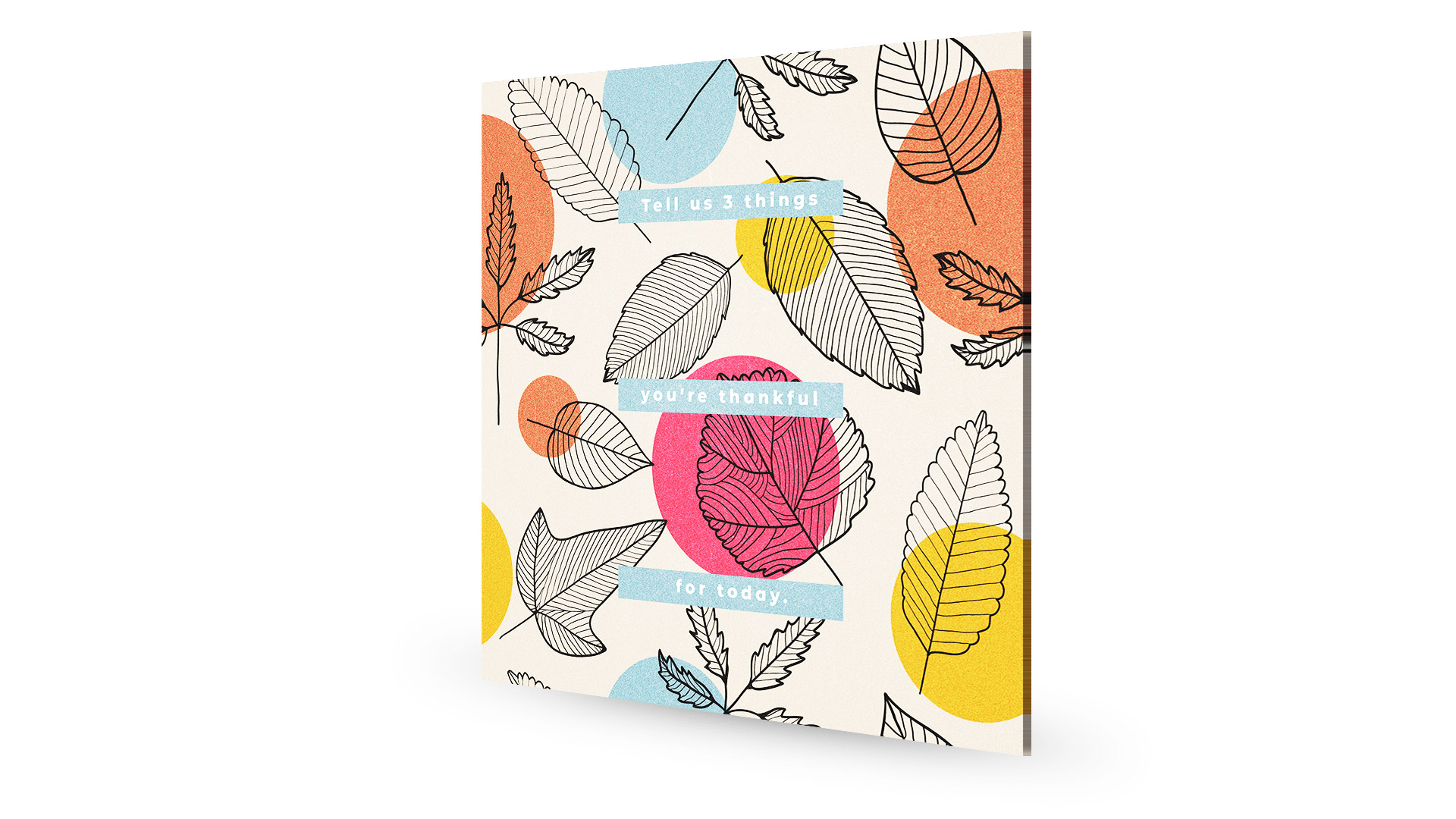 2. "It wouldn't be Thanksgiving without ________."
A fill in the blank post like this is one of the fastest ways to get your audience chiming in.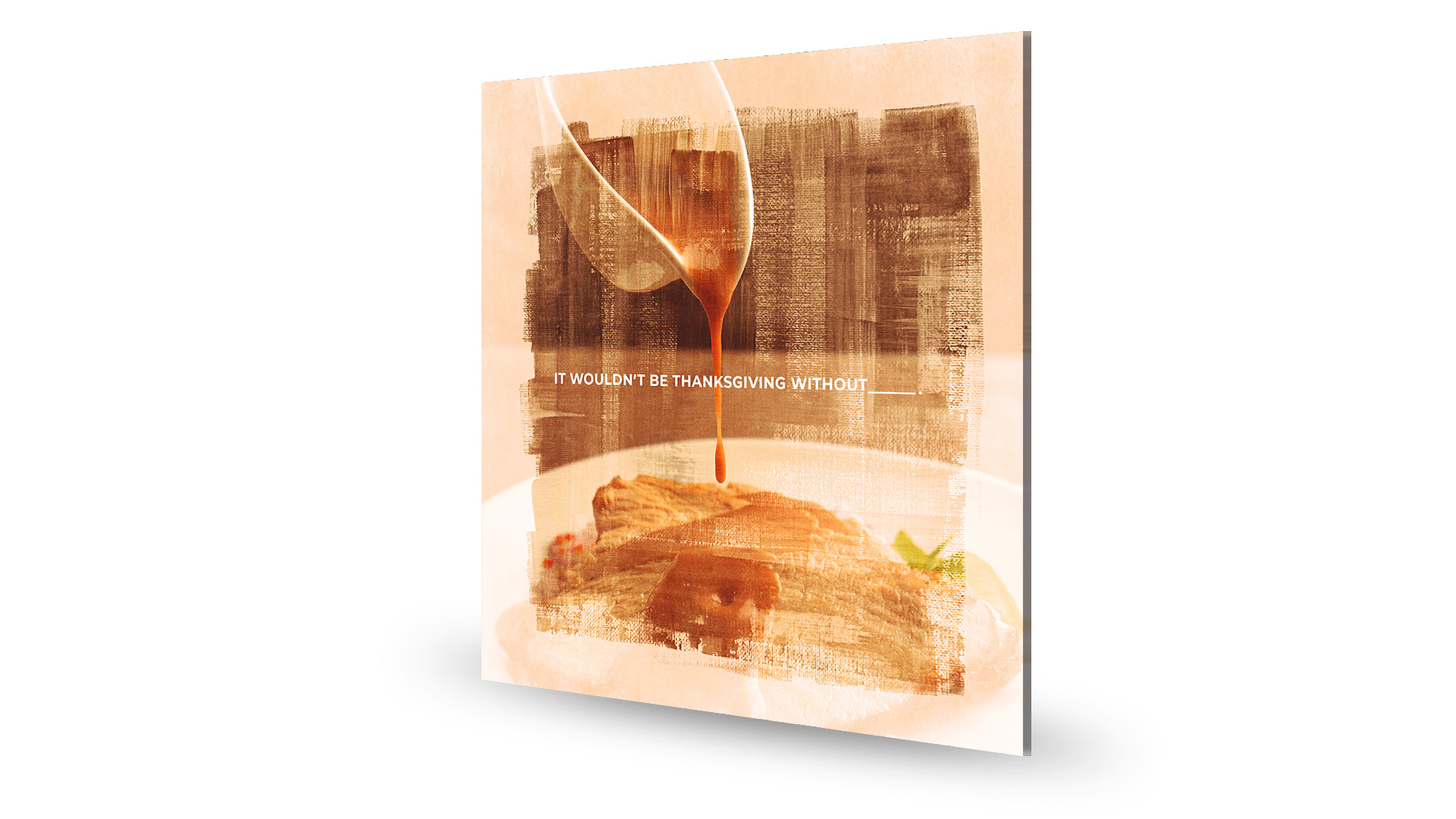 3. "What is your favorite Thanksgiving dish?"
People are passionate about food. You'll be surprised by how many responses this will bring in.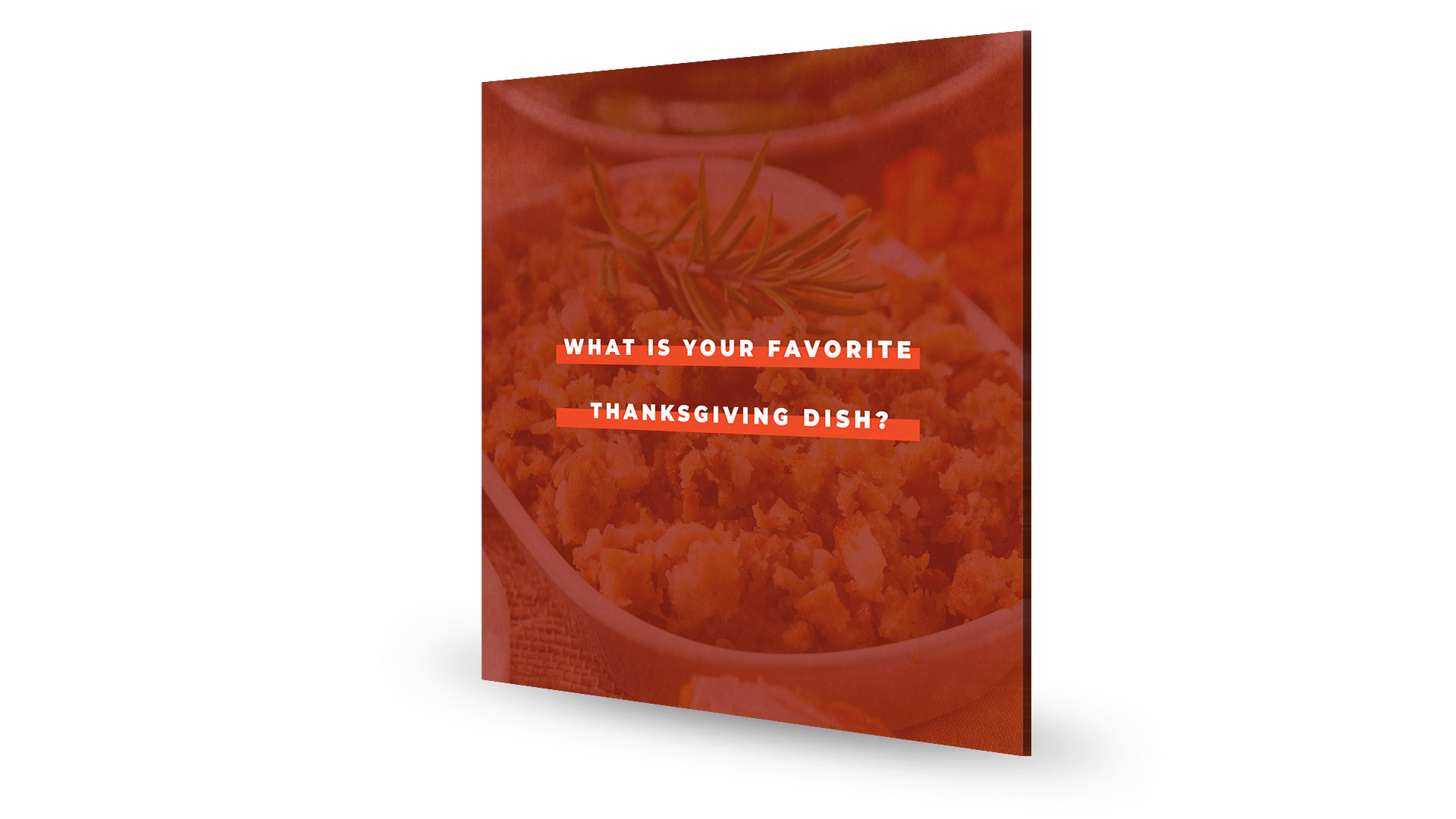 4. "Show us a photo of how you're celebrating."
Thanksgiving is naturally a time for photos. This is a fun way for people to share their holiday.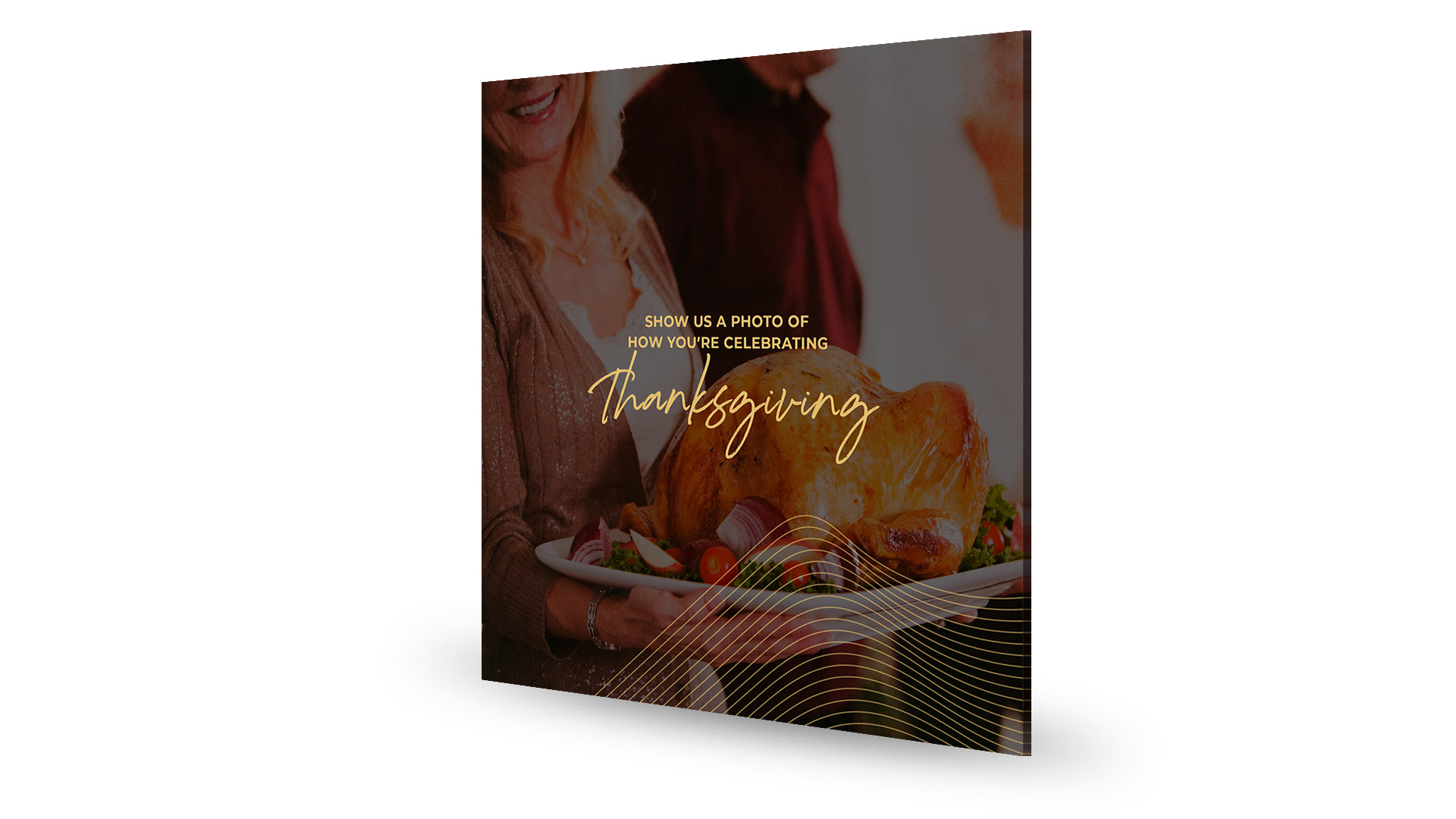 5. "Happy Thanksgiving!"
Sharing a post wishing everyone a great holiday on social media is a must for Thanksgiving.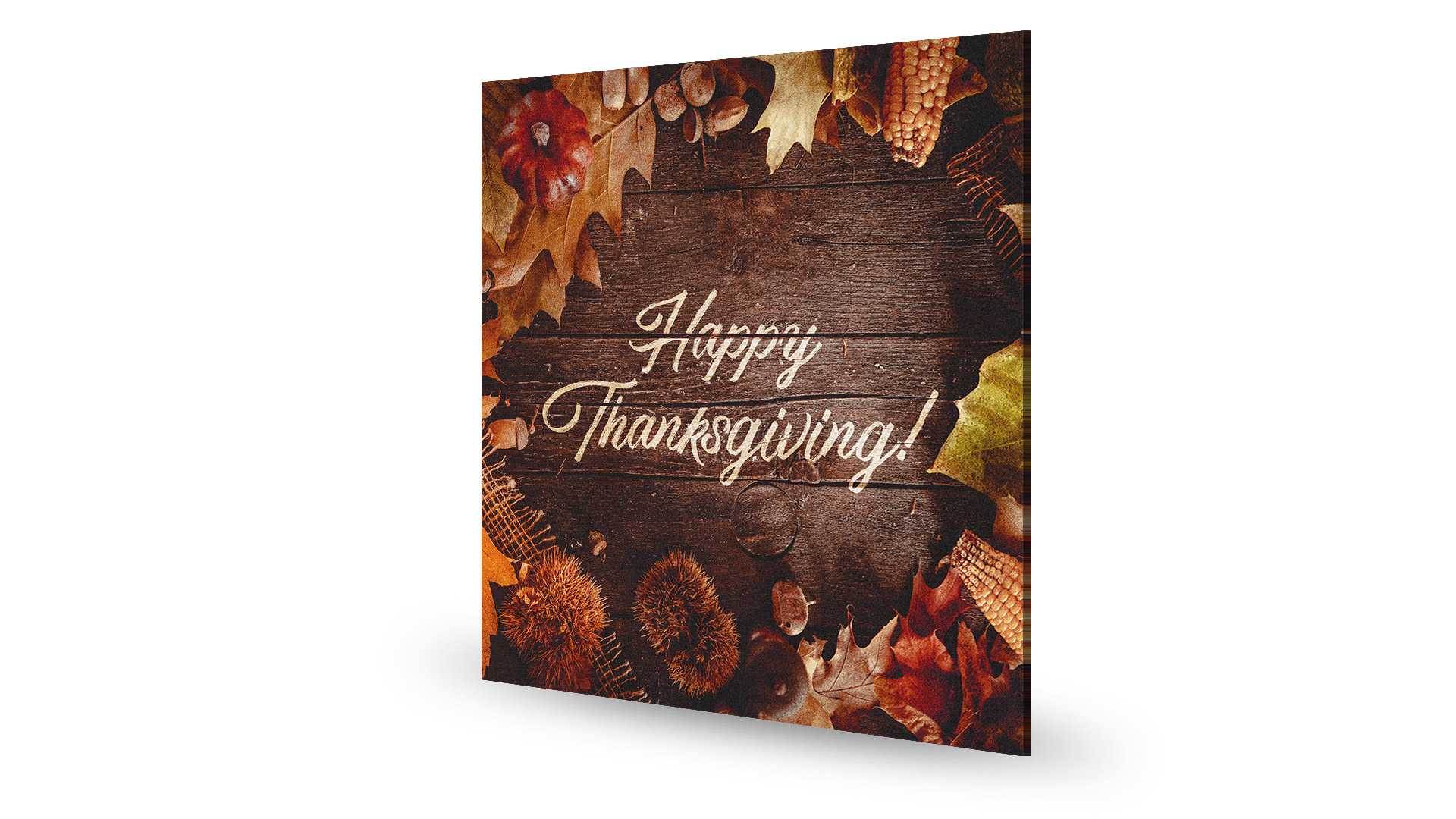 6. "Cranberry Sauce – Yes or no?"
Prepare for the debate of the year. Watching the fun back-and-forth is going to make your day.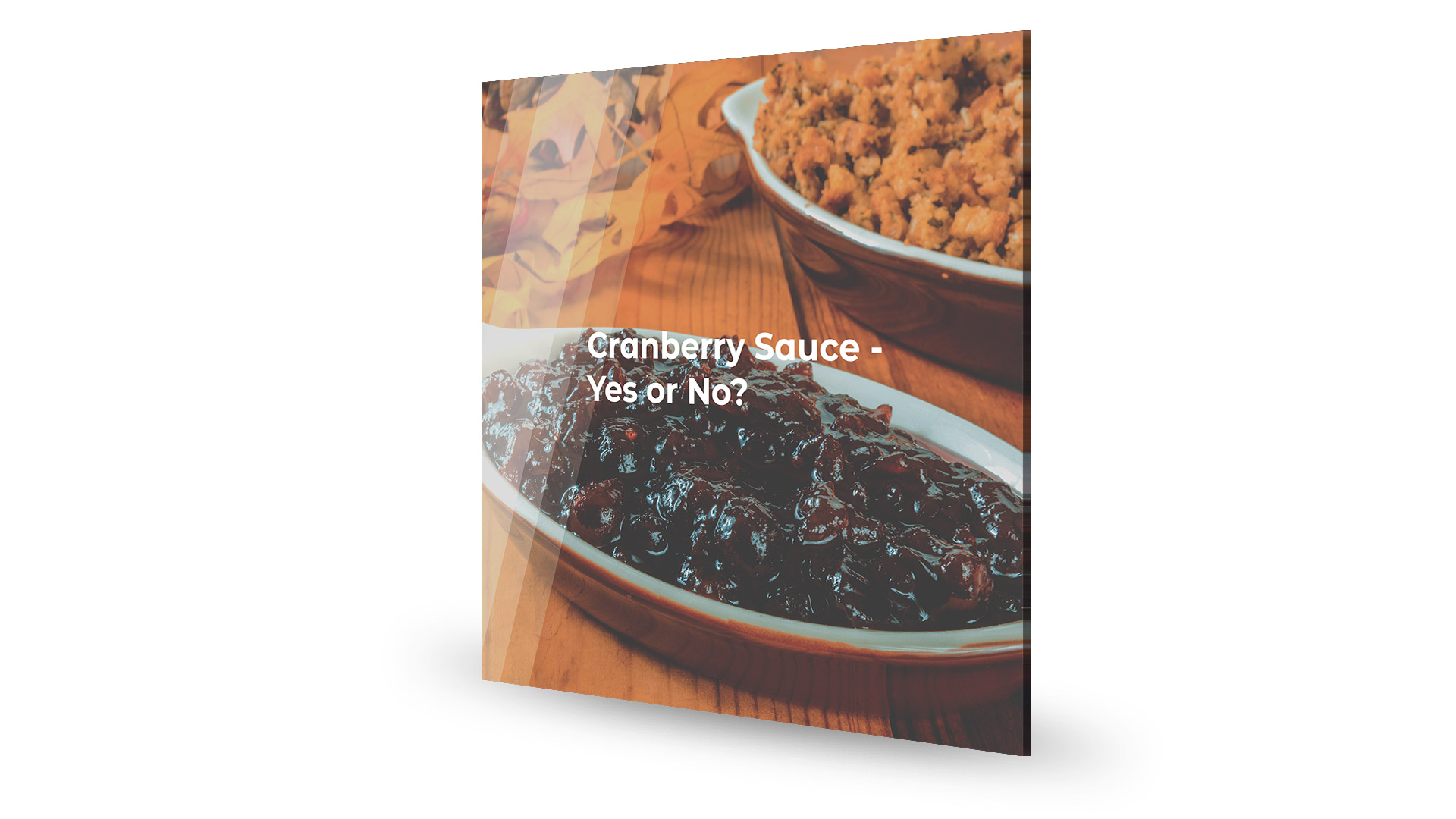 7. "There is always something to be thankful for."
This reminder for your audience to be grateful is the kind of post that people love to share.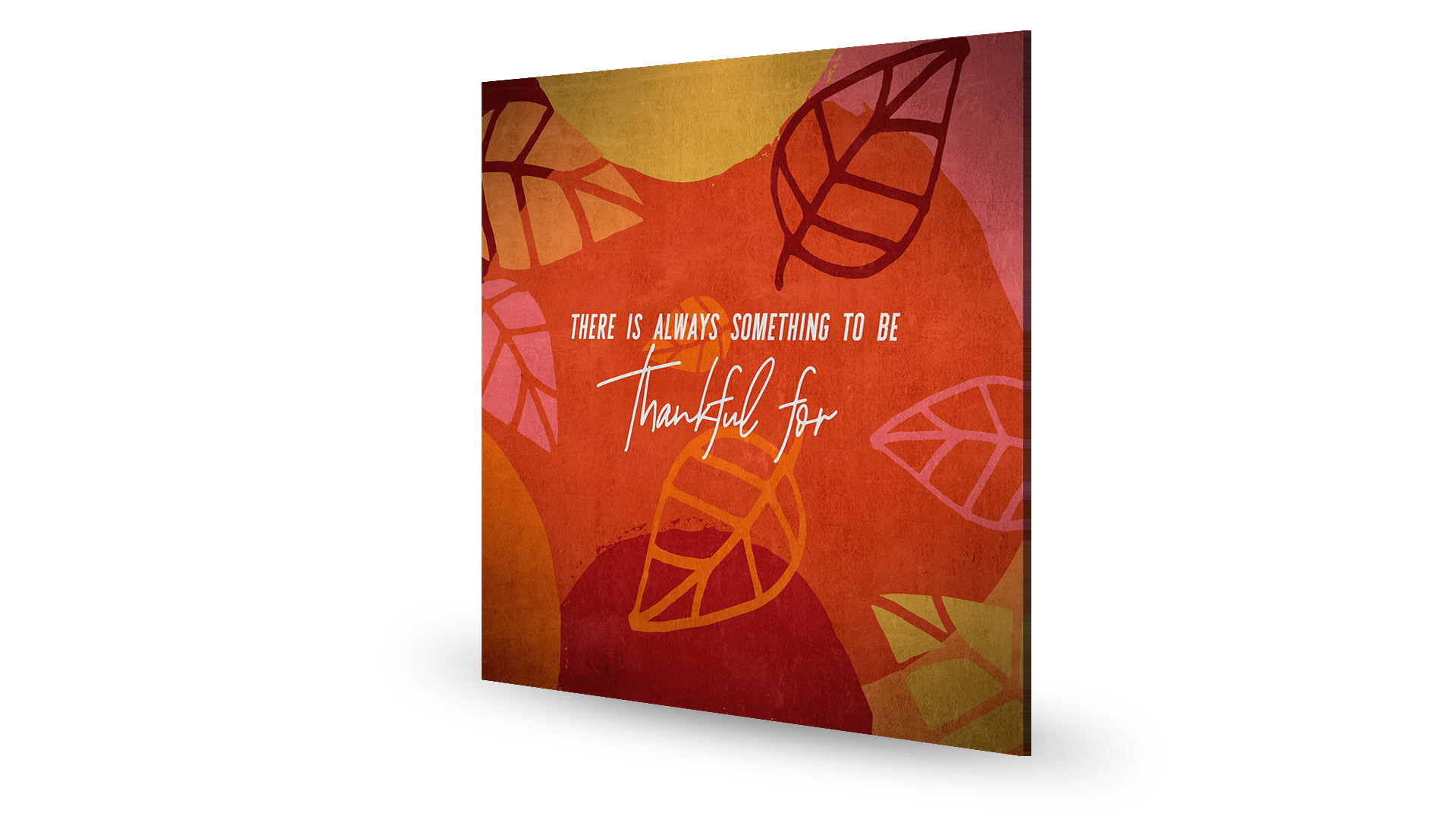 8. "What's on your plate this Thanksgiving?"
Give your audience a place to show off their perfectly crafted meal to their friends this holiday.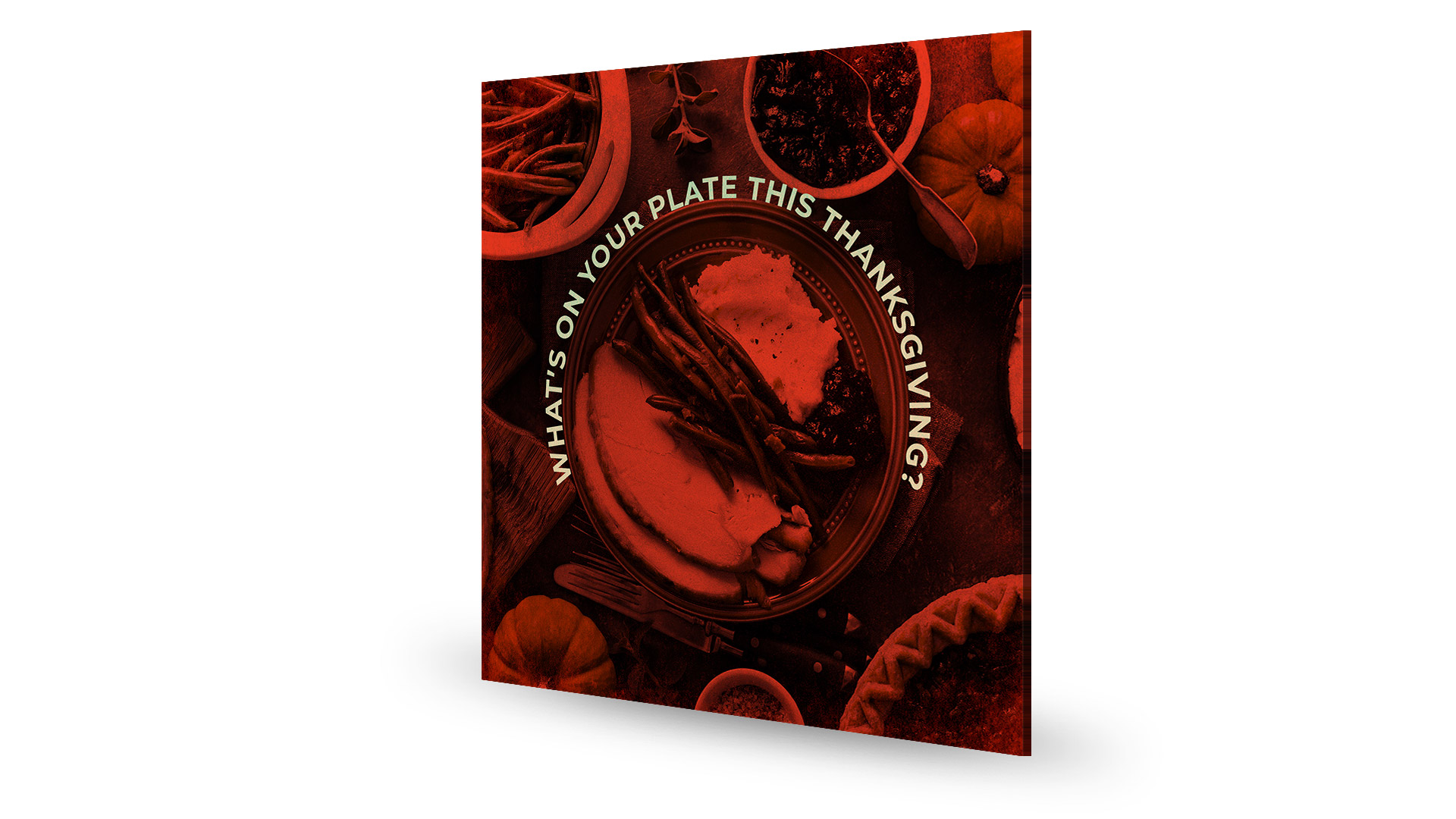 9. "Give thanks!"
What is Thanksgiving without offering thanks to our Heavenly Father? This is a good reminder.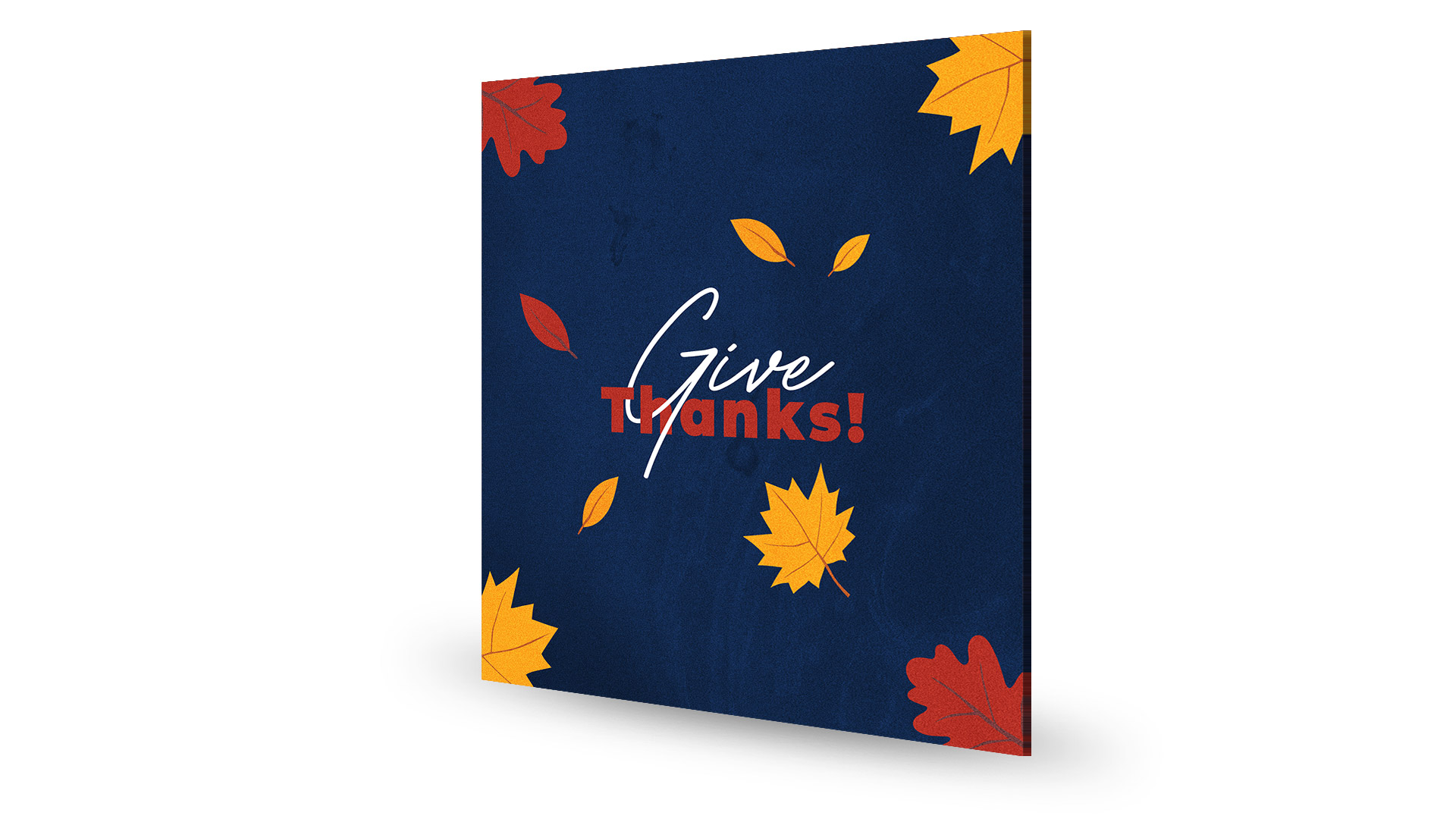 10. "Are you watching any football today?"
For some, Football is the perfect companion to Thanksgiving. The comments are sure to roll in!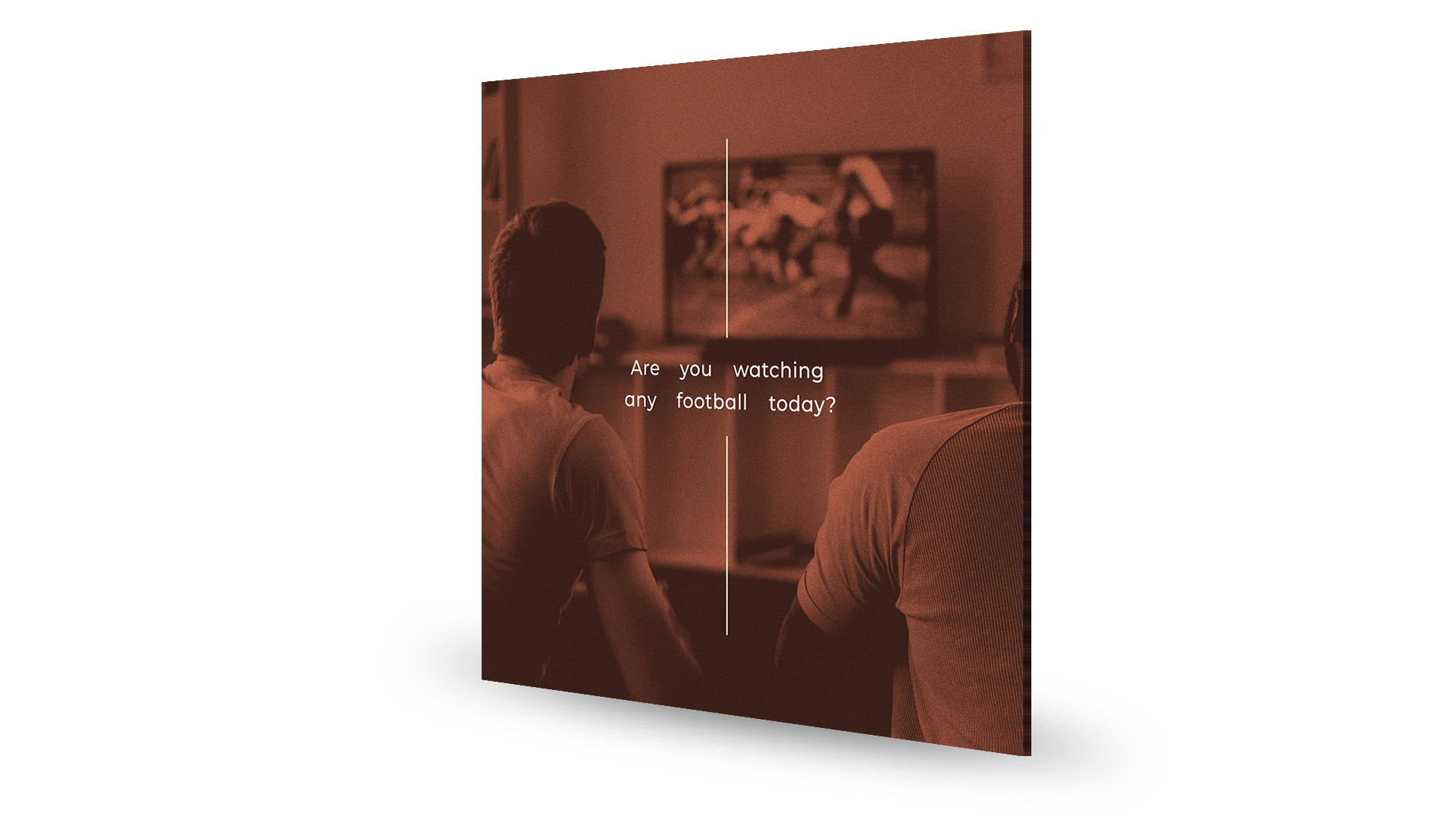 11. "Tag someone you are thankful for."
A post asking people to tag their friends is a great way to gain some new followers.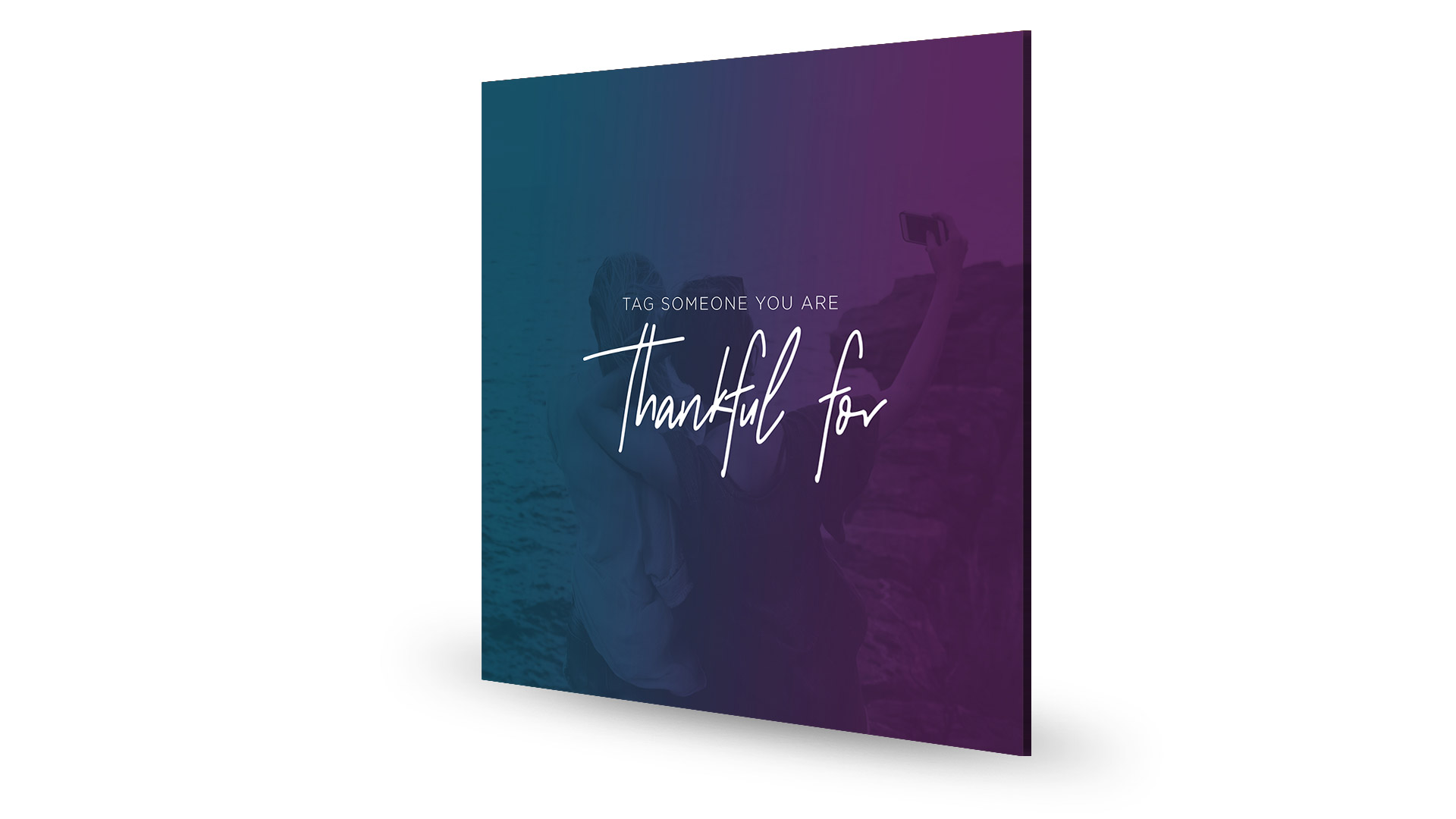 CMG Is Here To Help You
Social graphics like this can make a major impact on your online pages. Church Motion Graphics offers a large collection of scroll-stopping images that are easy to download and share. Or, you can take it a step further by customizing them with the included Photoshop files or with CMG Editor.  These social graphics can be purchased individually, or you can join a CMG Premium Subscription to gain unlimited access.
See All CMG Social Graphics