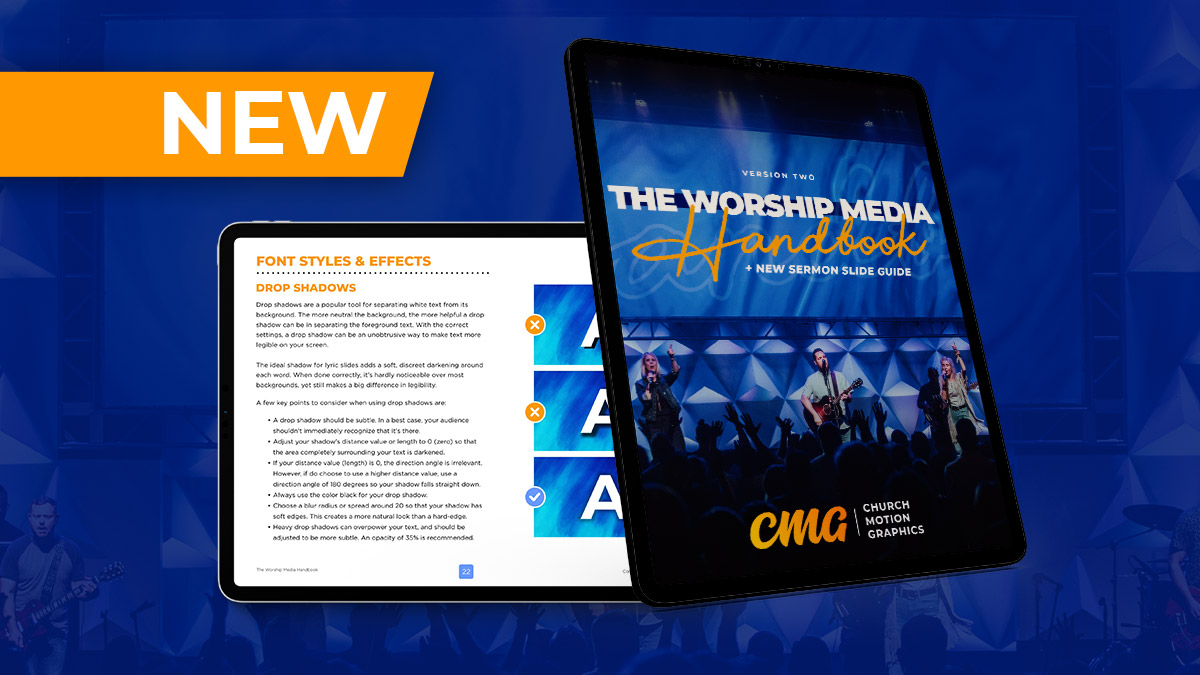 We're excited to announce that The Worship Media Handbook Version Two is now available to purchase. This 104 page PDF ebook is filled with the fundamentals of worship projection and sermon presentation.
Freshly updated for 2019, this handbook describes in detail the best methods to compose, edit and present professionally created worship and sermon slides. After reading the handbook you will have a well-rounded knowledge of presentation design and be able to communicate your messages more clearly.
Purchase The Worship Media Handbook before September 20, 2019 to receive a free church media bundle valued at $49 including exclusive motion backgrounds, titles and countdowns, as well as announcement templates, social graphics and more!
The Worship Media Handbook Product Page