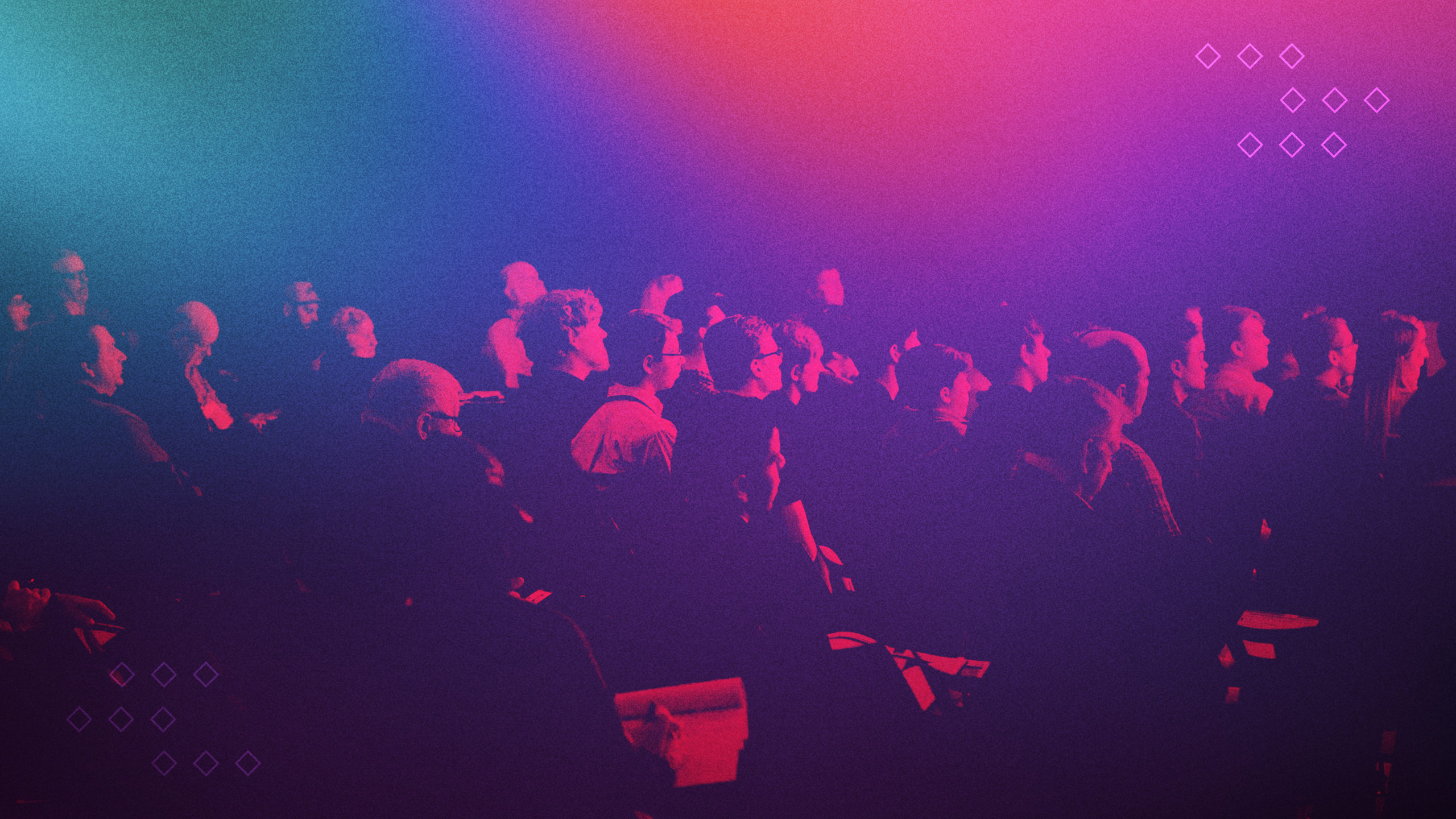 Are you looking to attend a church conference in 2020? Here is a list of great conferences that may be perfect for you and your team. Conferences are a great way to get inspired, learn new things and connect with other like-minded people.
Dallas, TX
February 19-20, 2020
We believe healthy leaders talk about the raw and real of leadership. C3 Conference is a two-day event where leaders from around the world gather together for intensive coaching, inspirational teaching, incurable learning, and intentional relationships to advance the Church!
Nashville, TN
February 25-28, 2020
The NRB International Christian Media Convention is a jam-packed, four-day event that connects, equips, and edifies thousands of Christian communicators.
Orlando, FL
March 2-5, 2020
The theme focuses on how each of us is called for more in our lives, churches, and networks. We will walk through the 6 chapters of Ephesians during the main sessions. Shift 1: From More Effort to More Jesus. Shift 2: From More Volunteers to More Masterpieces. Shift 3: From More Guilt to More Love. Shift 4: From More Hierarchy to More Missionaries. Shift 5: From More Programs to More Mission Fields. Shift 6: From More Strategy to More Surrender
Dallas, TX
April 28-30, 2020
Join us next spring at Watermark Community Church in Dallas, Texas to be inspired by all God wants to do through His Church and spurred on to excel wherever God has planted you. You'll be refreshed, encouraged, energized, and refocused. Bring your whole team to dream together, laugh together, and double down on the unique mission God has placed before you.
Atlanta, GA
May 1-2, 2020
LIFT is a time to gather together to learn, grow, and be refreshed in your gifts with other creatives without the restraints of leading others. These days will include main sessions with teaching and worship, as well as breakouts ranging from leading worship to production to other creative themes and topics.
Chicago, IL
May 19-20, 2020
Whether volunteer or staff, FILO aims to provide skill development, community and inspiration to help equip technical artists to become effective contributors to their local church. FILO is a combination of the FILO Conference, FILO Blog, FILO Podcast, and personalized FILO Coaching.
Online Only
May 19-21, 2020
Learn from experts in the church and business world how to run a successful Instagram account for your church. This conference will teach you: Instagram stories and highly engaging posts your church will love and share, how to make Instagram your church's most personal social platform, what smartphone apps give you the best content creation flexibility, ideas for engaging on Instagram during shelter-in-place orders as well as ads, branding, and how to make Instagram work best for your church.
Barrie, ON
June 4-6, 2020
The Canadian Church Leaders Conference brings together church leaders from every background across Canada for an intimate, interactive gathering at Connexus Church north of Toronto. Fresh insights, practical strategies, and conversations with top Canadian church leaders who are reaching people in their communities. Hosted and led by Carey Nieuwhof, Jeff Brodie and Connexus Church, the conference is designed to give you the tools and renewed passion you need to reach more people in your community and beyond. Helping Canadian church leaders reach people.
Miami, FL
June 11-13, 2020
So God came to us. So we could go into the world. Carrying the light into the night. To bring the broken home. If not you, then who? If not now, then when? Who are you waiting on? The charge has been set. The orders given. Go. And if we don't go‍ no one else is coming.
Baton Rouge, LA
June 23-25, 2020
The heart behind this conference is to equip, inspire, and empower the local church to carry on the greatest call on this side of heaven. Championing a movement that will see no comparison or end for all of the time as the next generation of church leaders, creatives, and servants rise up into the future; further together.  If not now?
Nashville, TN
July 21-23, 2020
The National Worship Leader Conference (NWLC) first began in Austin, TX back in 2007 as an event to bring the training found in the pages of Worship Leader Magazine to life. Since then it has become an inspirational and informative gathering, that brings together musicians and songwriters, movers and shakers, theologians and scholars across the global worship community. We hope you can join us in 2019 for two full days that will renew, challenge, and ignite your worship team.
Capture is a two-day educational event designed to help church content creators and filmmakers reach more people for Christ. Keynotes, workshops and product demonstrations will stretch your imagination and you'll learn new ways to bring those ideas to life from industry leaders and your peers. Capture elevates your creative, streaming and technical ministry to a whole new level.
Plano, TX
August 4-5, 2020
Columbas, GA
August 28-29, 2020
Design Revival is a two-day conference in Columbus, GA that will equip, encourage, and train pastors, lay-leaders, volunteers, and church staff to raise the standard of design and media for the purpose of presenting the Gospel.
Attendees will be inspired in Main Sessions by creative and engaging speakers. The workshops will equip attendees with skills and techniques they can begin using in their church creative process immediately.
We stand at a stalemate. In many ways, the church doesn't want the creative and the creative doesn't want the church. This is in part because the church doesn't know what to do with creatives and creatives no longer see the church's value.
Santa Ana, CA
August 30-31, 2020
Orlando, FL
September 8-11, 2020
Scores of worship leaders from around the country and across denominational lines gather each year at Experience Conference, one of the largest worship conferences in America, to connect in community with one another, get equipped with key resources, and become empowered to see how God might use us to change the world.
Richardson, TX
September 10-11, 2020
Circles Conference is a three-day design and development conference by Circles Co., bringing together designers and makers from around the globe. Learning from transformative thinkers and connecting with like-minded innovators, Circles provides a space where you'll be challenged to push yourself in the creative process while drawing inspiration from those thriving in the industry.
Atlanta, GA
September 22-23, 2020
That Church Conference is not the type of conference where you sit and listen, but instead, you do and practice. We do things a little differently than you might expect from a church conference. That's because we want you to be different.
So many churches blend into the culture around them, without making any significant impact on it. The tools we provide equip churches to stand out, to make an impact, to not go unnoticed. And when that happens the church can reach more people.
Southlake, TX
September 28-29, 2020
The Gateway Conference desires to share practical wisdom for cultivating real growth by nurturing true and biblical health in the spiritual community of the local church. We want to share these principles because we desire to do everything in our power to build God's kingdom through His local church.
Nashville, TN
October 14-16, 2020
We're living in a unique moment in time where creativity is craved, created and consumed at a rate like never before. This moment in time provides an opportunity for us in the Church to leverage our God-given gifts to make a tremendous impact in our community and society at large.
We believe that God has likely given you the platform and the ability to leverage your influence at such a time as this. Join us at SALT19 as we explore the intersection of influence, creativity, and the local Church.
Aurora, CO
October 8-9, 2020
This Conference is dedicated to seeing Believers refreshed in their walks with God, it is our passion to see the church fulfill their call to minister the Gospel while serving the Lord. The heart behind this conference is to set an atmosphere of refreshing fellowship for those who desire to serve, are currently serving, or making their way back into serving the Lord with their gifts. Through encouraging Bible Studies, community, creativity, and powerful worship, we hope to refresh Believers as they go back out and impact the world in even greater ways!
Sydney, Australia
October 22-23, 2020
A 2 days / 3 nights gathering of the creatively gifted ones; the prophets and the poets; the artisans and the producers; humbly hosted by Hillsong Creative. Expressed through Co-Labs; innovative circles of thought leaders; small and large gatherings; Midnight Massive; friendships will be forged. Together telling the story of Jesus and making creativity the center of God's Church today.
Online
November 4-6, 2020
Unprecedented. The word has been used more in 2020 than any time in history. We are living in what historians will look back on as one of the most fascinating and important times of the Church's history. We are gathering a diverse group of thinkers, communicators, speakers, authors, storytellers, pastors, guest services practitioners and pioneers to encourage us in a new season of innovation and creativity. Join us on this adventure of reaching and engaging with guests.
A one-day, single-track conference bringing together followers of Jesus Christ centered on technology and innovation.