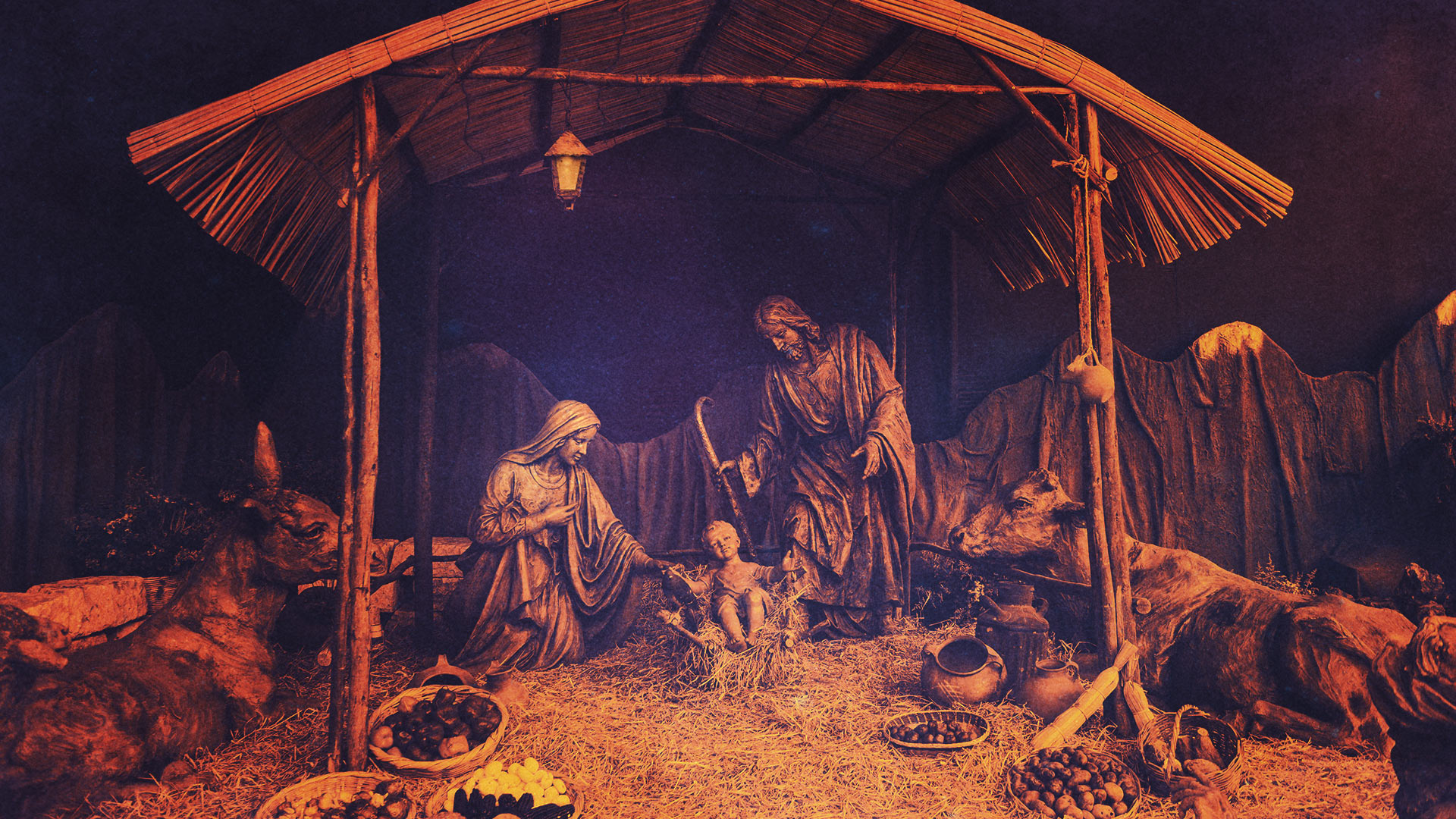 The Christmas season is such a unique time of the year for the Church. Not only do studies show that more people are likely to fill your pews in this time, but that their hearts are much more conditioned to receive a message. Because of this, it's common to see churches everywhere working diligently in preparation for the coming crowds at their Christmas services.
As the big day approaches fast, we've prepared 7 last-minute ideas to take your Christmas service to the next level. Don't worry—they are quick and easy to pull off.
1. Read The Christmas Story In A Creative Way
Reading about Christ's birth from Luke 2 is a popular element in Christmas services. Just having this as a part of your gathering is special already. But, you can always add a little creativity to make it more memorable. Some of our favorite ideas are adding soft piano music or cinematic tracks behind the reading. Or, you could change your lighting along with the different moments of the story. You could even use video on your screen to go along with a live reading. These are elements that add to the experience and make it easier for your audience to engage.
2. Use A Creative Sermon Slide Design
A message from the Bible where your guests hear about Jesus coming to save us is the most important part of a Christmas service. Make a big impression with your screens by using a captivating sermon title graphic. A creative Christmas graphic will take your presentation to the next level by making it easier for your audience to remember your message. Check out our full library of editable Christmas templates to make it easy.

3. Serve Christmas-Themed Treats
Having breakfast available before service is a great way to build community and have some fun in the lobby with your church family. For Christmas, take it to the next level by serving some holiday-themed donuts or baked goods. It's a sweet surprise for your faithful attenders and new guests alike. You could even add in hot chocolate or apple cider. The cost for something like this is relatively small compared to the value that it adds to the day.
4. Play A Christmas Video Opener
Christmas is the perfect time to start your service in a special way. Using a video opener can really speak to the hearts of your audience. A video like this is a great way to communicate a message of what's truly important at Christmas, and it will leave people talking about the service throughout their holiday.
Get This Christmas Opener Video
5. Take A Holiday-Themed Poll
Now is the perfect time to be more intentional with your church's social media pages. Post poll questions, such as asking what their favorite Christmas movie is. You'll be amazed by how much conversation these types of posts generate. Then, take time during the welcome time of your service or in the beginning of the sermon to reveal some of those answers. This is an exciting way to interact with your congregation and to have some fun. We've put together some social graphics to help make this easier for you.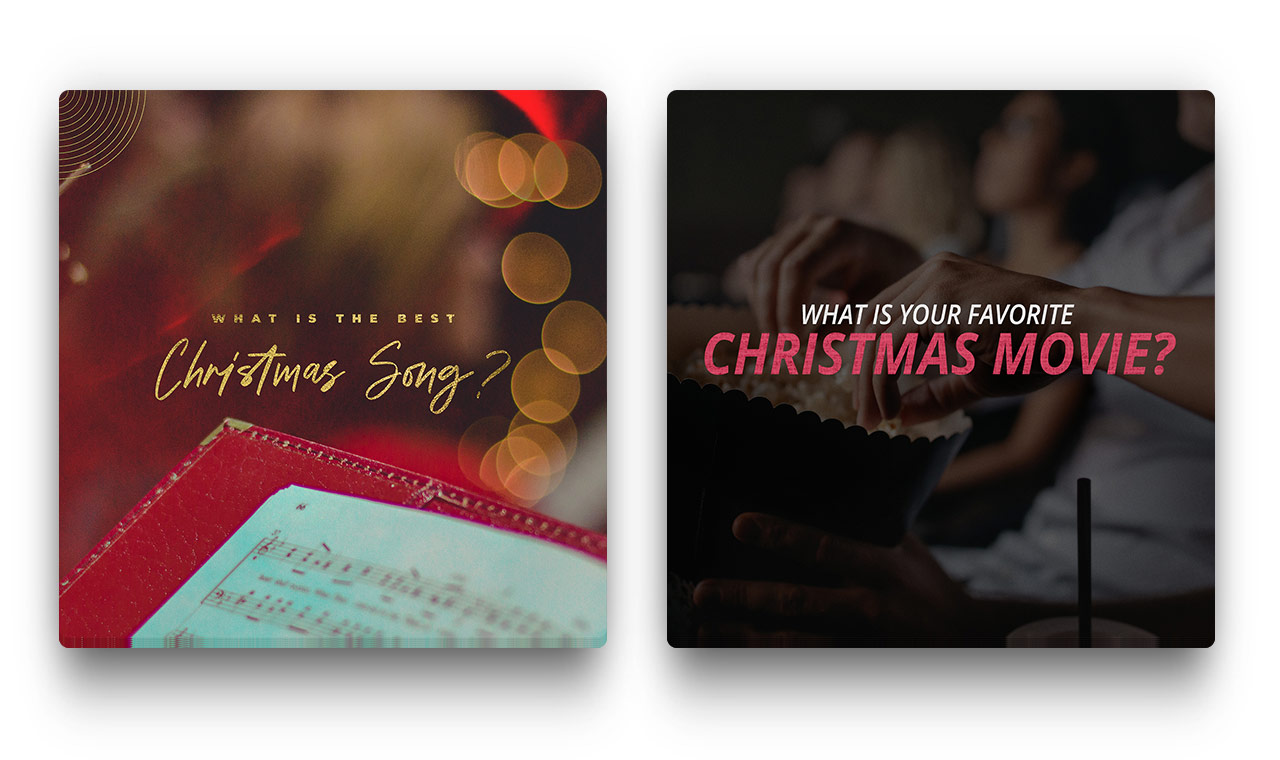 6. Play A Festive Christmas Playlist
Guests will be visiting your church, many for the first time. Playing music in the background is an easy way to create a welcoming atmosphere. You can play music in your lobby, before service and as people exit. To give you some inspiration for the types of songs that work best, our team has put together a Spotify playlist carefully curated for holiday church services.
7. Update Your Worship Backgrounds
Motion backgrounds are the perfect way to create a dynamic visual experience during your church's worship songs. They bring creativity to an otherwise boring aspect of your service – text lyrics. For a Christmas service, it's best to have backgrounds that go with the holiday aesthetic, such as the samples below from our new CMG Pack for December.

Ready to give your worship slides that special Christmas look? Click below to see more of our new motion pack that we created just for Christmas 2019.
See More of the December Pack