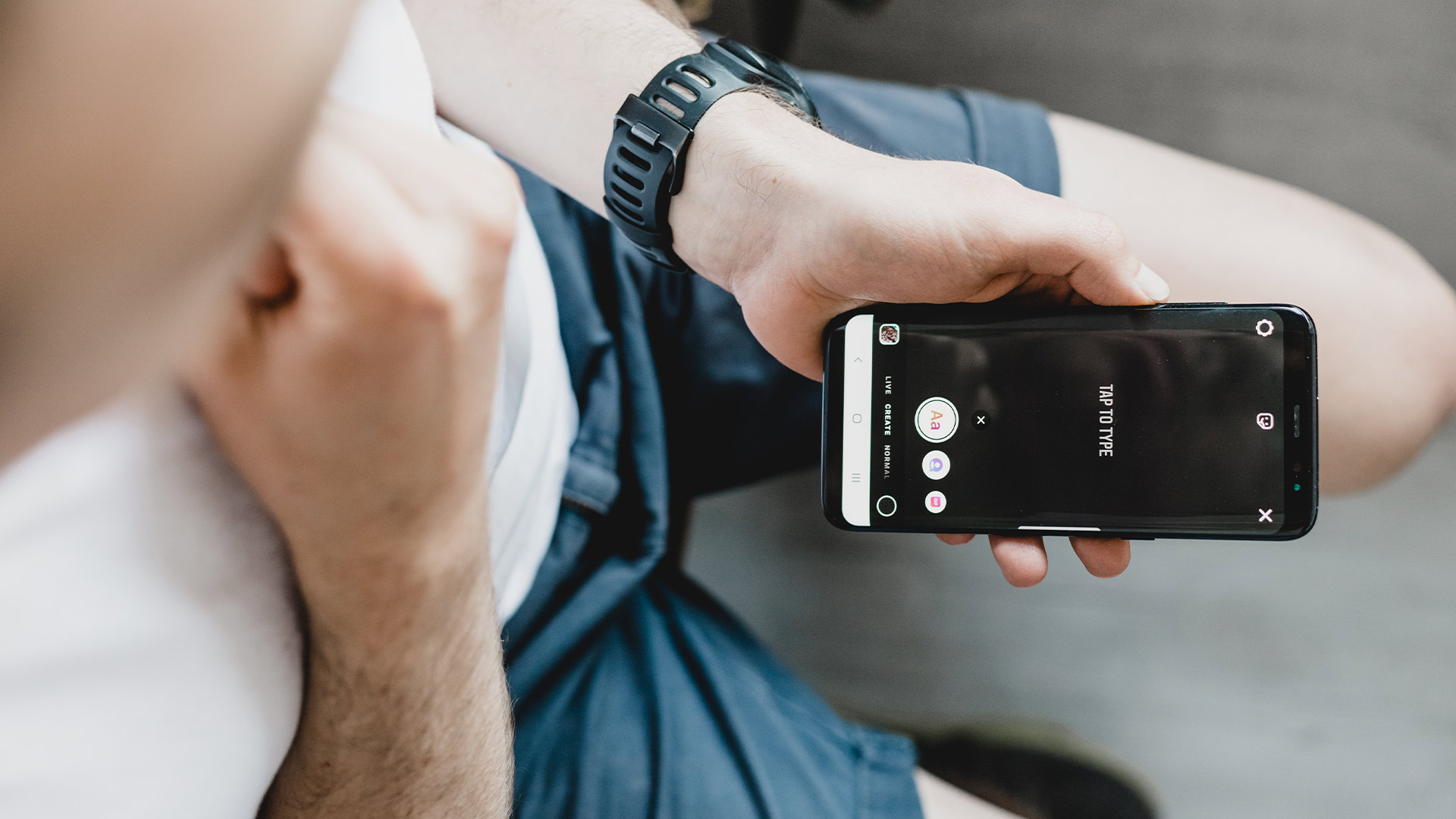 If you're not using Instagram Stories, your church could be missing out on a huge opportunity. Not only are Stories fun and creative, but they're also one of the best ways to communicate with your congregation and reach your community online.
With over 500 million daily users, IG Stories are a great way to reach potential new guests and build a stronger connection with your existing church members.
It's also super easy to share the same stories that you're posting to Instagram to Facebook to gain even more value for virtually no additional effort.
Not sure how to get started? Don't worry. We've put together 9 ideas for your church to try.
See Our CMG Story Collection
1. The Countdown To Church Time
Pair an eye-catching graphic with Instagram's native countdown tool for a powerful reminder that church time is getting closer. This feature even allows for your audience to set a reminder.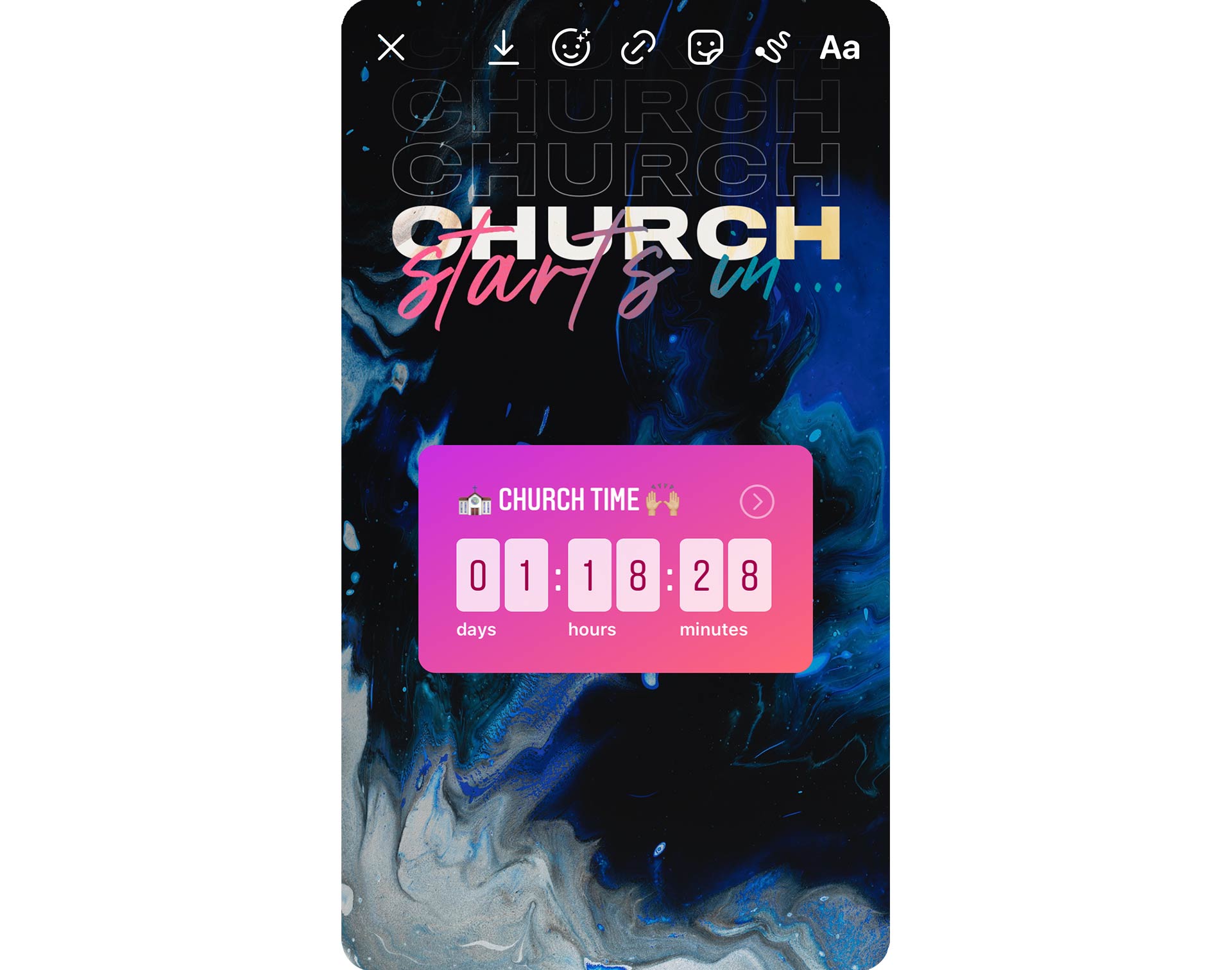 2. The Memorable Sermon Quote
Take your pastor's sermon from Sunday even further by sharing a memorable quote to your Instagram stories during the week. Be sure to keep it short and sweet for optimal impact.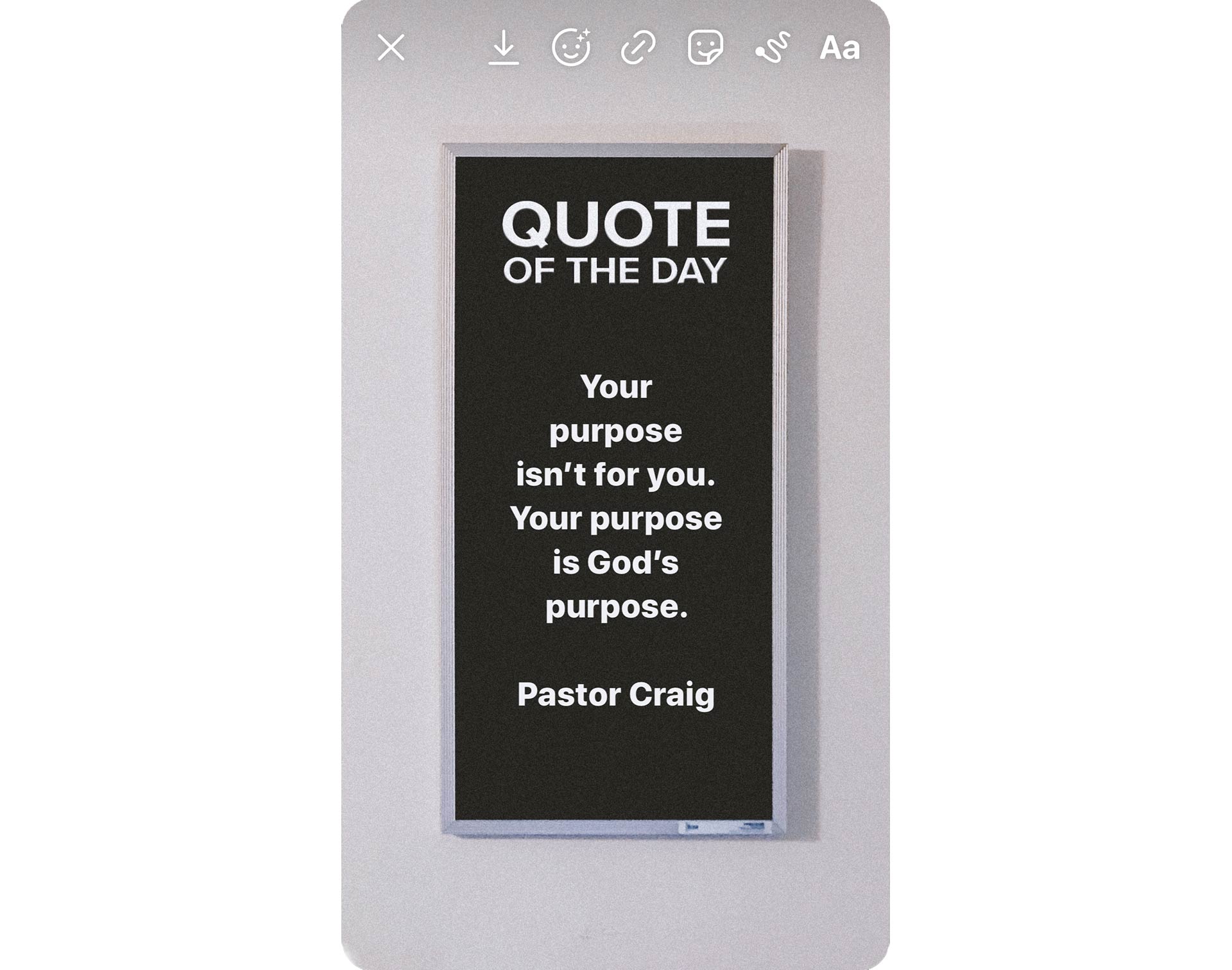 3. The Worship Set List
Try posting your worship band's set list to build excitement about the songs you're singing together. It also makes it easy for your congregation to add them to their playlist later.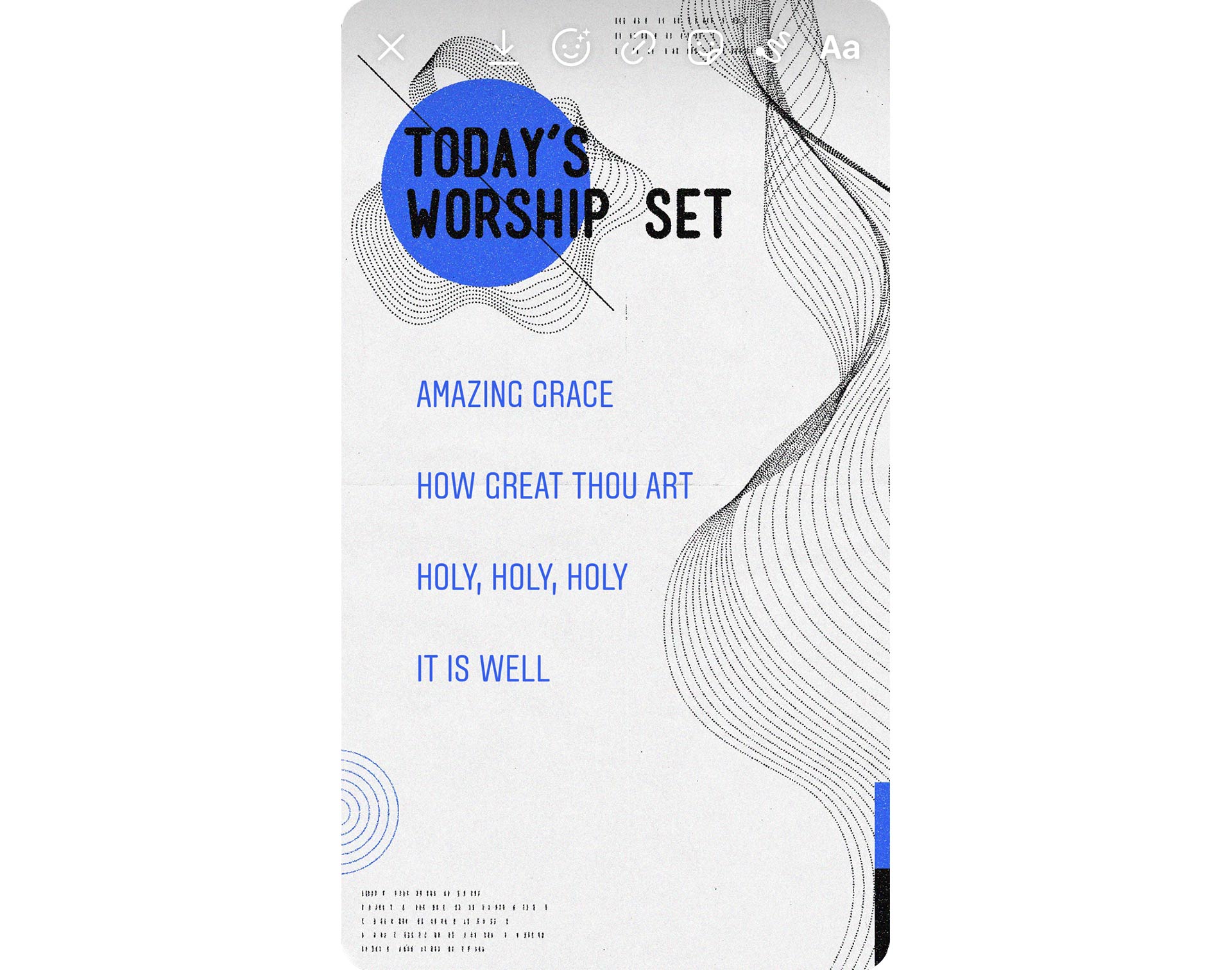 4. The Volunteer Spotlight
Reward your best volunteers for all of their hard work and dedication by celebrating one of them each week or month. Acknowledging them publicly goes a long way to boost morale.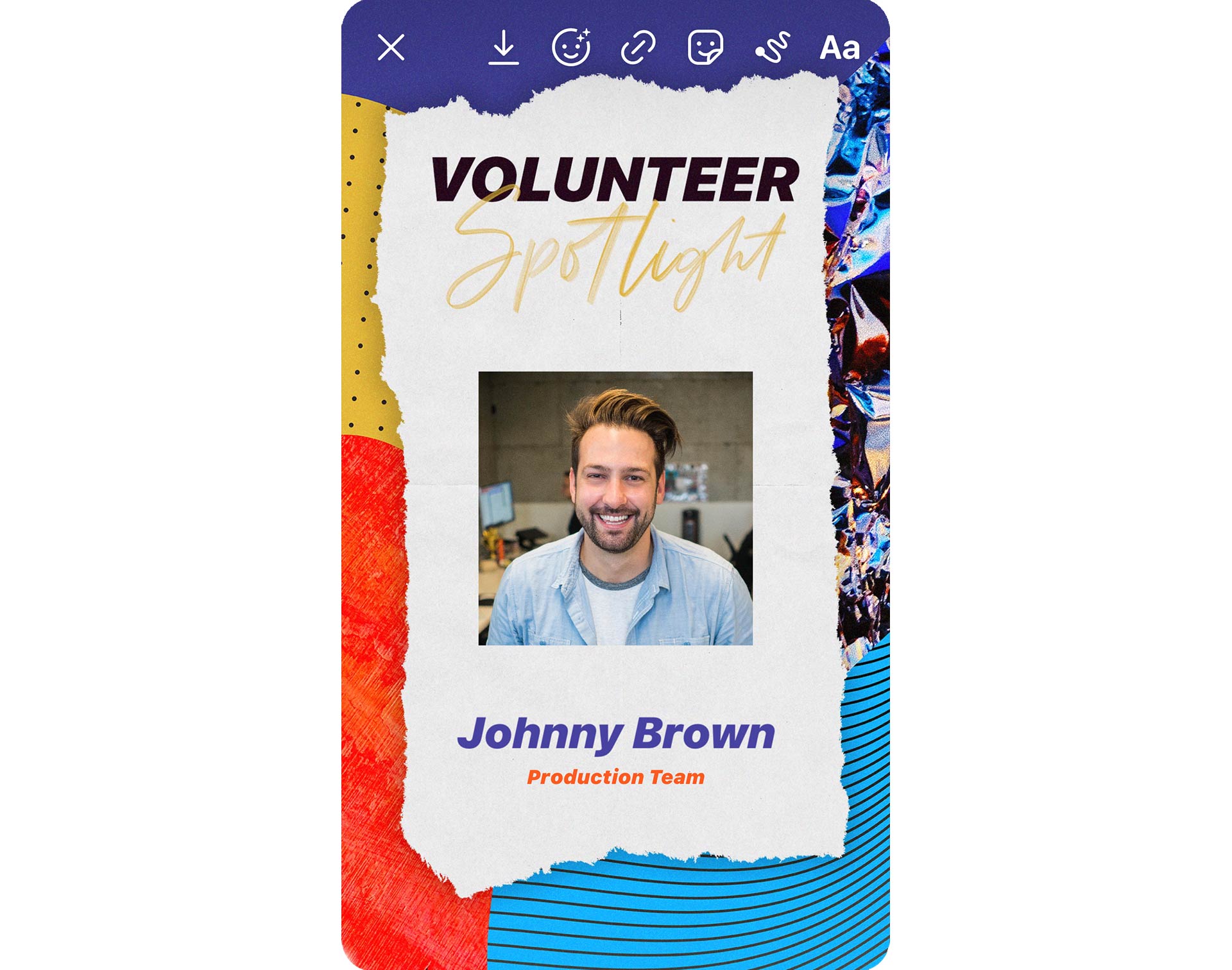 5. The Recommend Reading List
Challenge people to go deeper in their faith by sharing Bible verses they should read during the week. This is a great way to keep them focused on the content you're teaching in that season.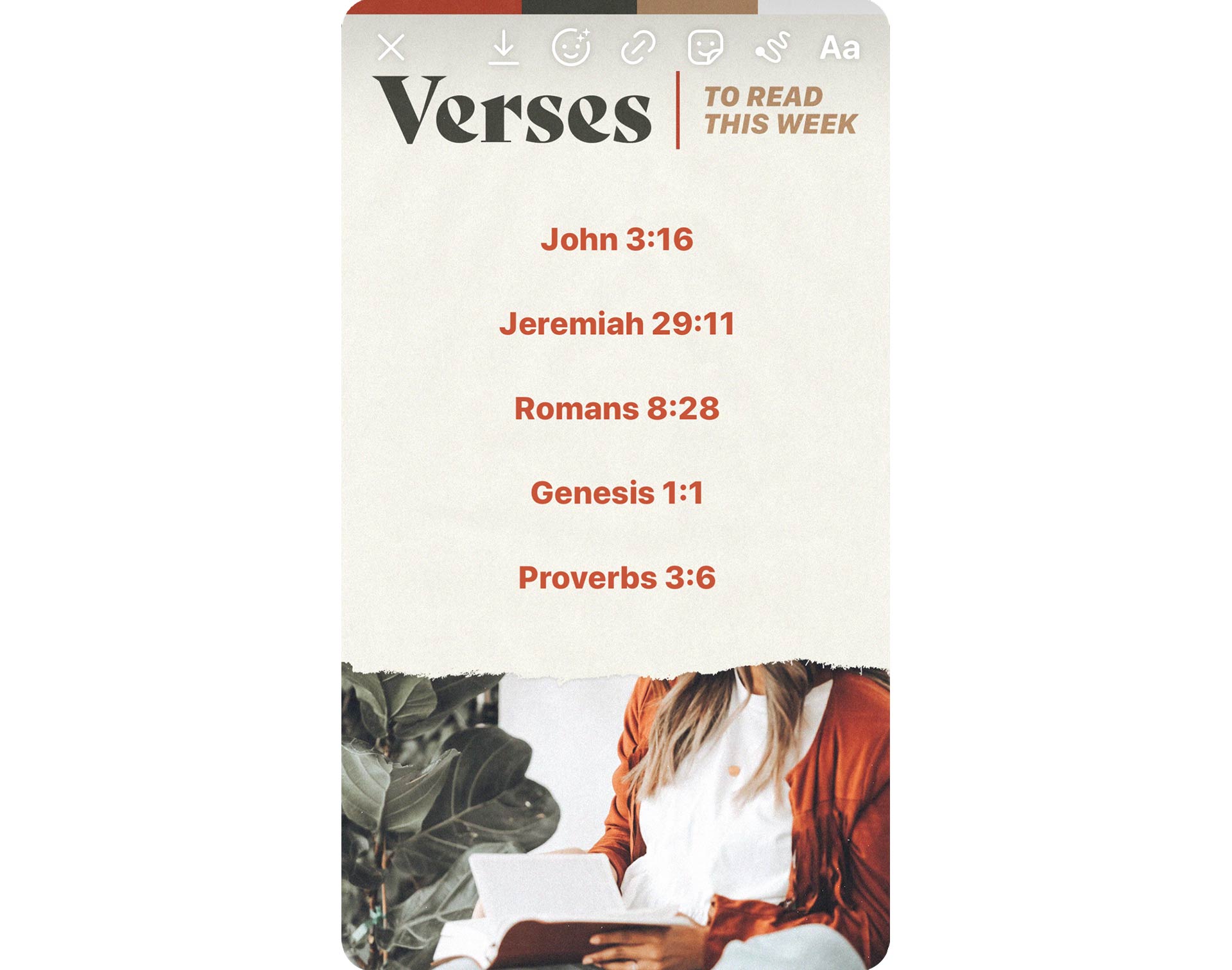 6. The Question & Answer
Combine an eye-catching graphic with Instagram's native question tool to start a conversation with your audience. You may be surprised to see what people will ask when given the chance.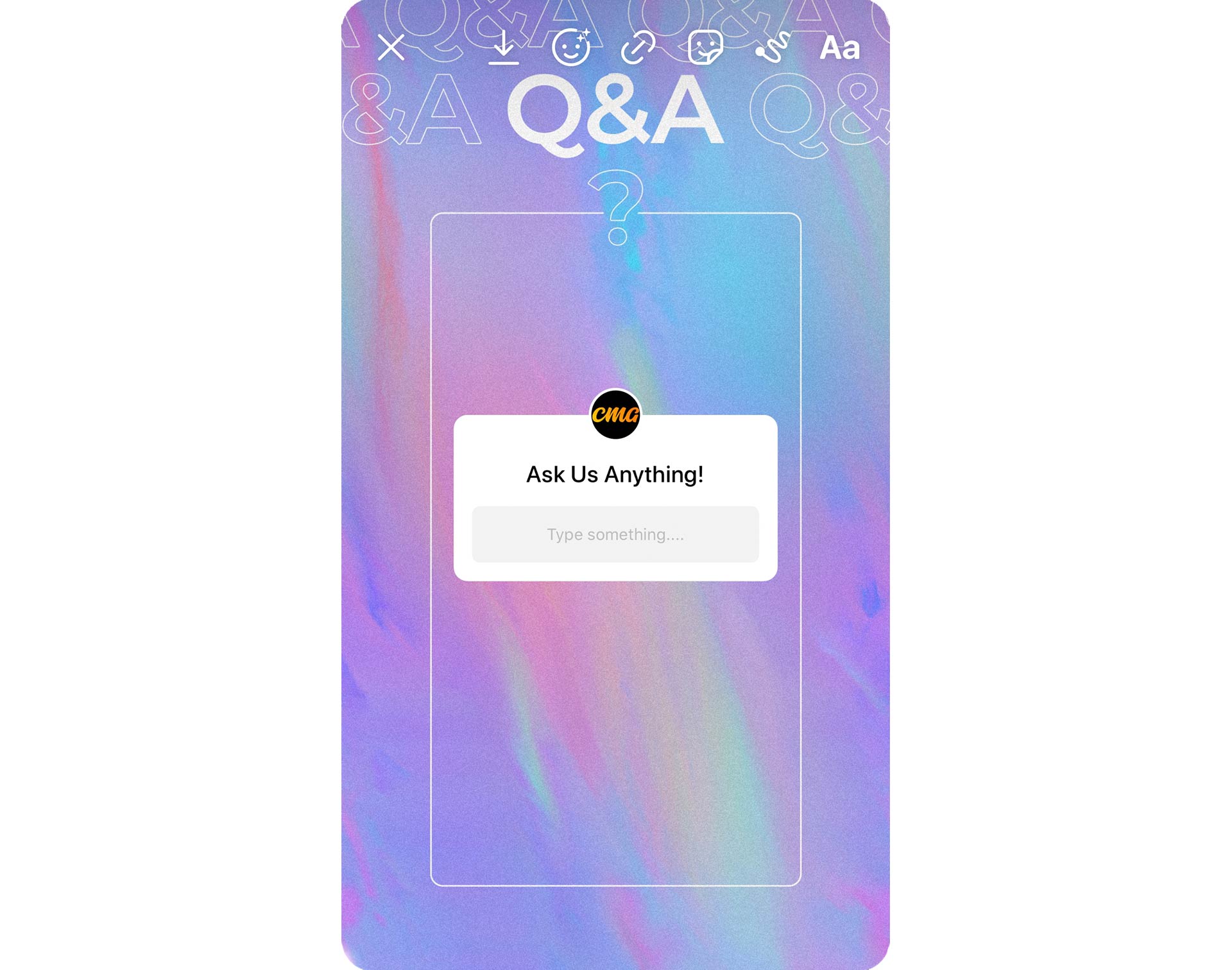 7. The Inspirational Snippet
In our fast-paced world, sometimes it takes a simple post to grab someone's attention. Inspiring posts like this are popular and will often get saved as phone wallpaper.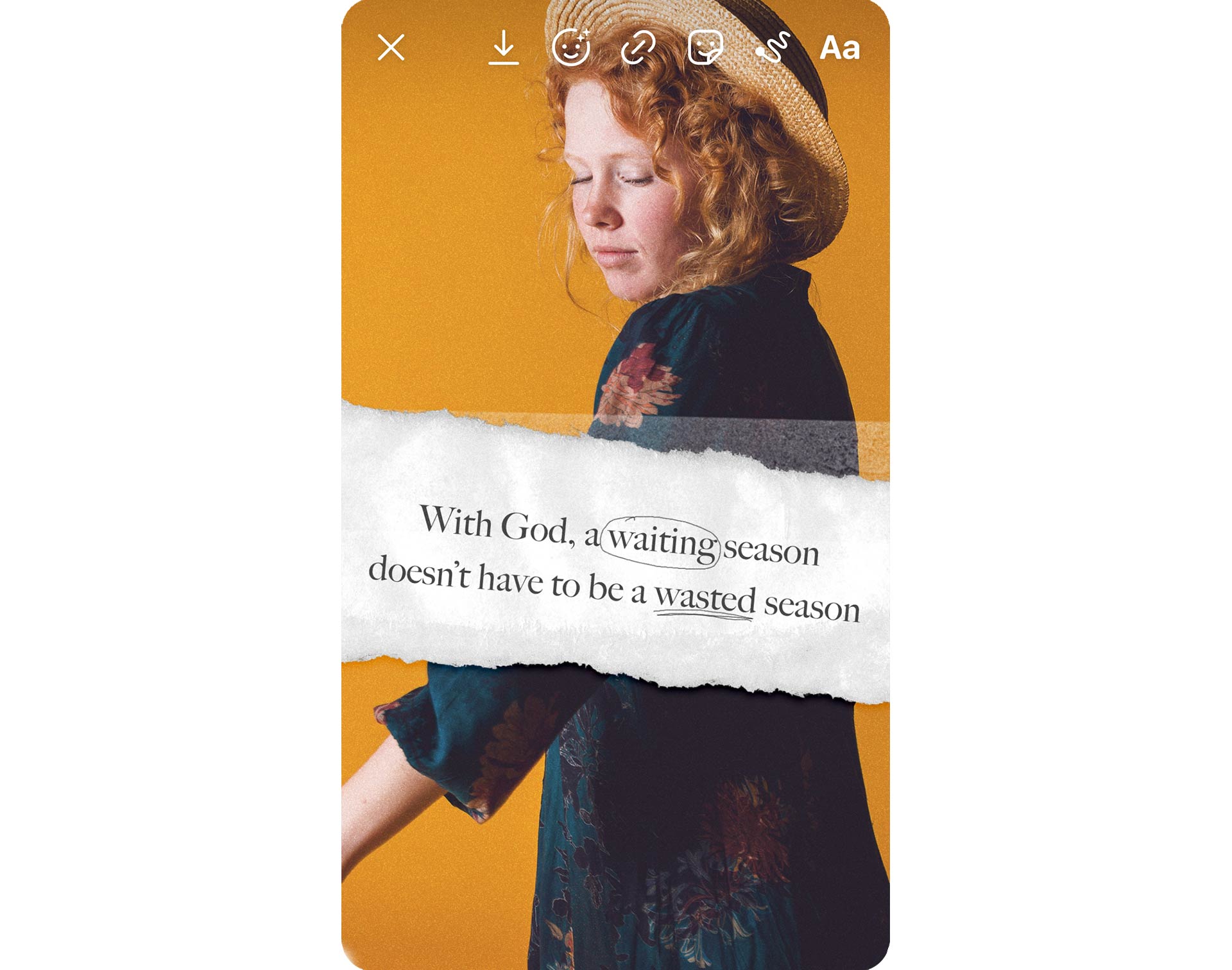 8. The Interactive Screenshot
Sharing a fun post with blanks like this is a great way to spark interaction. Your audience will screenshot, add their elements, and share with their followers. (While our example shows the graphic filled out, you should post the blank version so you audience can use it.)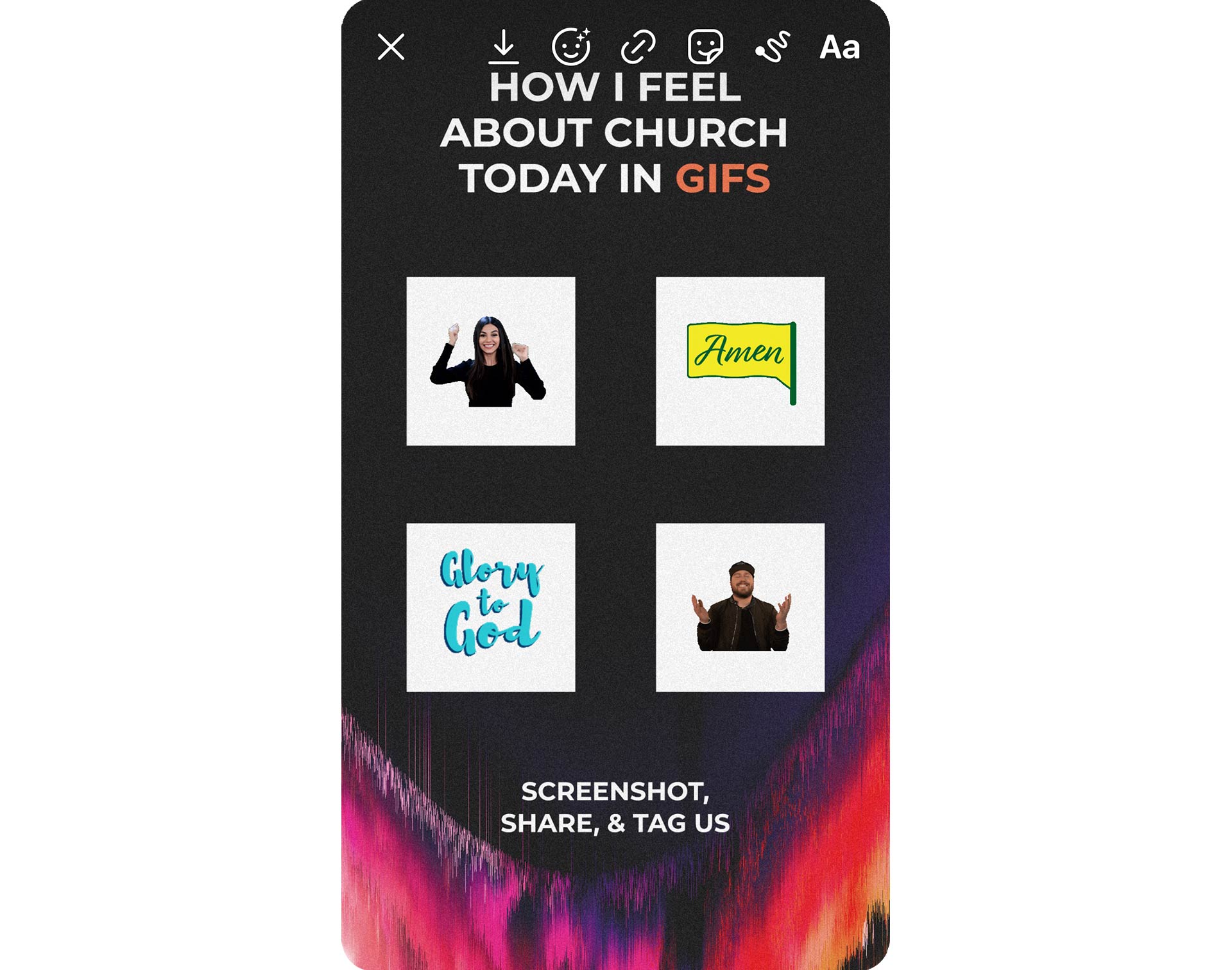 9. The Salvation Celebration
Celebrate with all of Heaven when people make a decision for Christ! Sharing a story like this lets people know that God is moving in a big way in your church.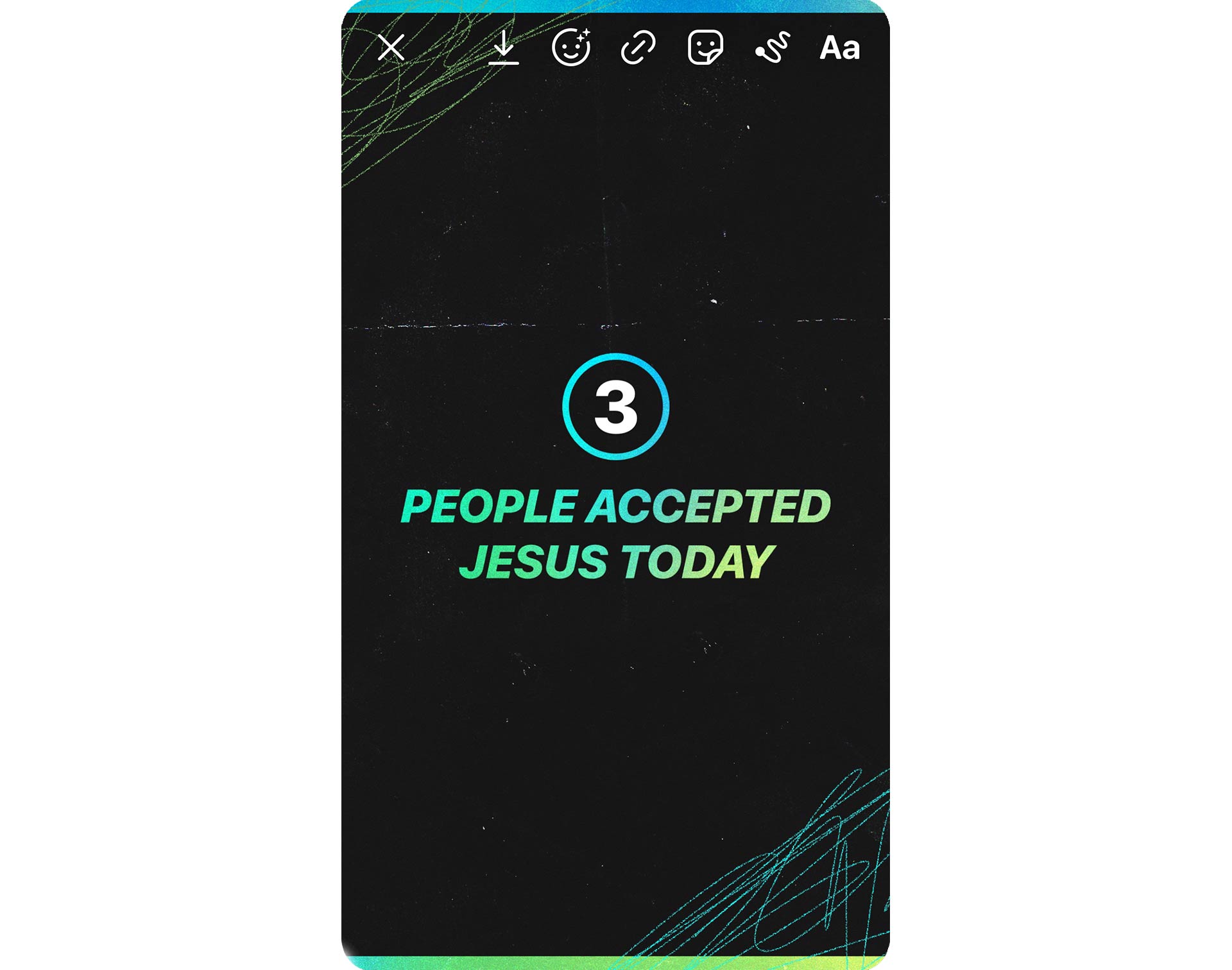 Get Story Graphics Like This & More
Social graphics like this can make a major impact on your online pages. CMG offers a large collection of scroll-stopping images, in both square and vertical sizes, that are easy to download and share. Or, you can take it a step further by customizing them with the included Photoshop files or with CMG Editor.  These social graphics can be purchased individually, or you can join a Premium Subscription to gain unlimited access.
See More CMG Stories