Level Up Your Look With Free Church Media
CMG Sample Pack
Motion Backgrounds, Slide Templates, Social Graphics, and More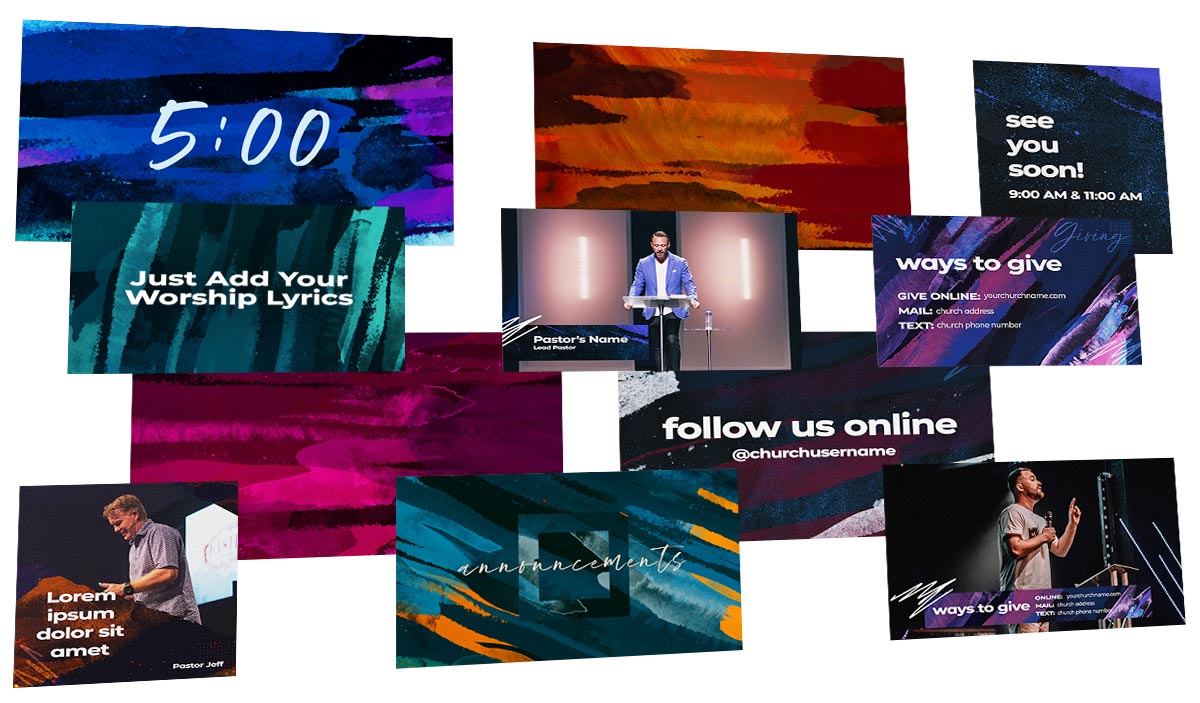 Look Great At No Cost
Enjoy a sample of CMG graphics that you can fill your screens with this weekend
Still Worship Graphics
Backgrounds, Titles, Layers, and More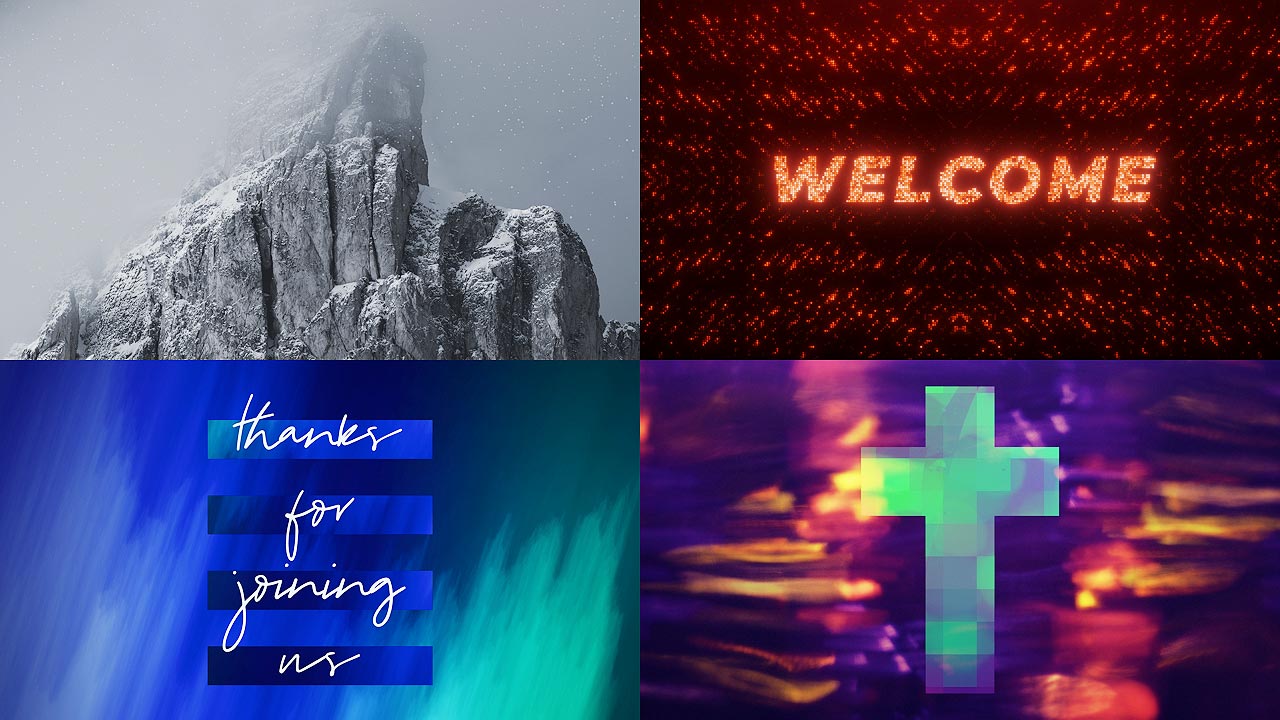 5,000 Worship Graphics
Download from the largest online library of free still backgrounds and announcement titles available in both English and Spanish versions.
ProPresenter 7 Themes
Worship Lyrics, Sermon Notes, and Live Steaming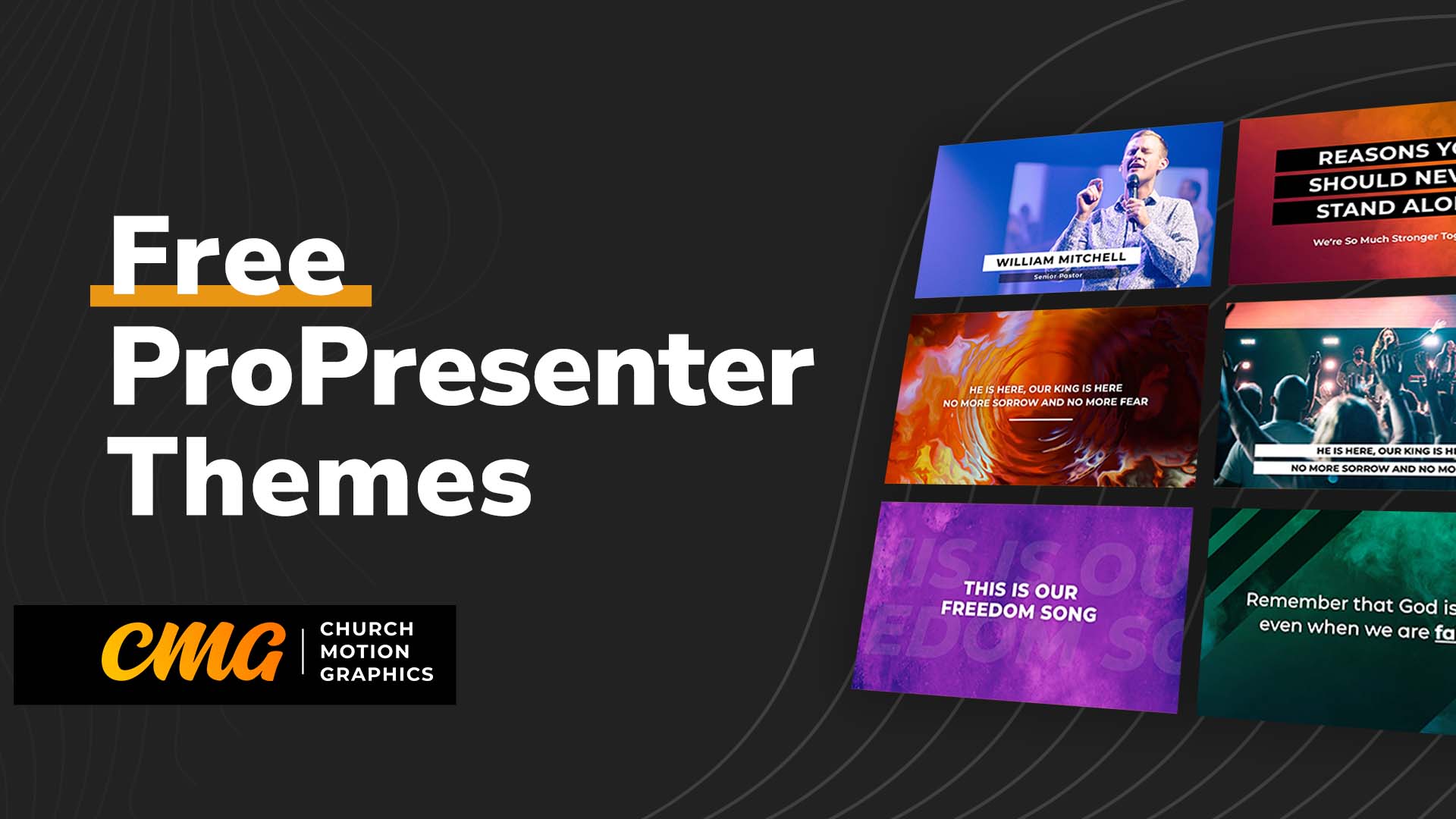 99 Fresh Themes
99 Easy-To-Use ProPresenter 7 Slide Templates For Creative Worship Lyrics, Sermon Notes, and Live Streaming.
Free ProPresenter Themes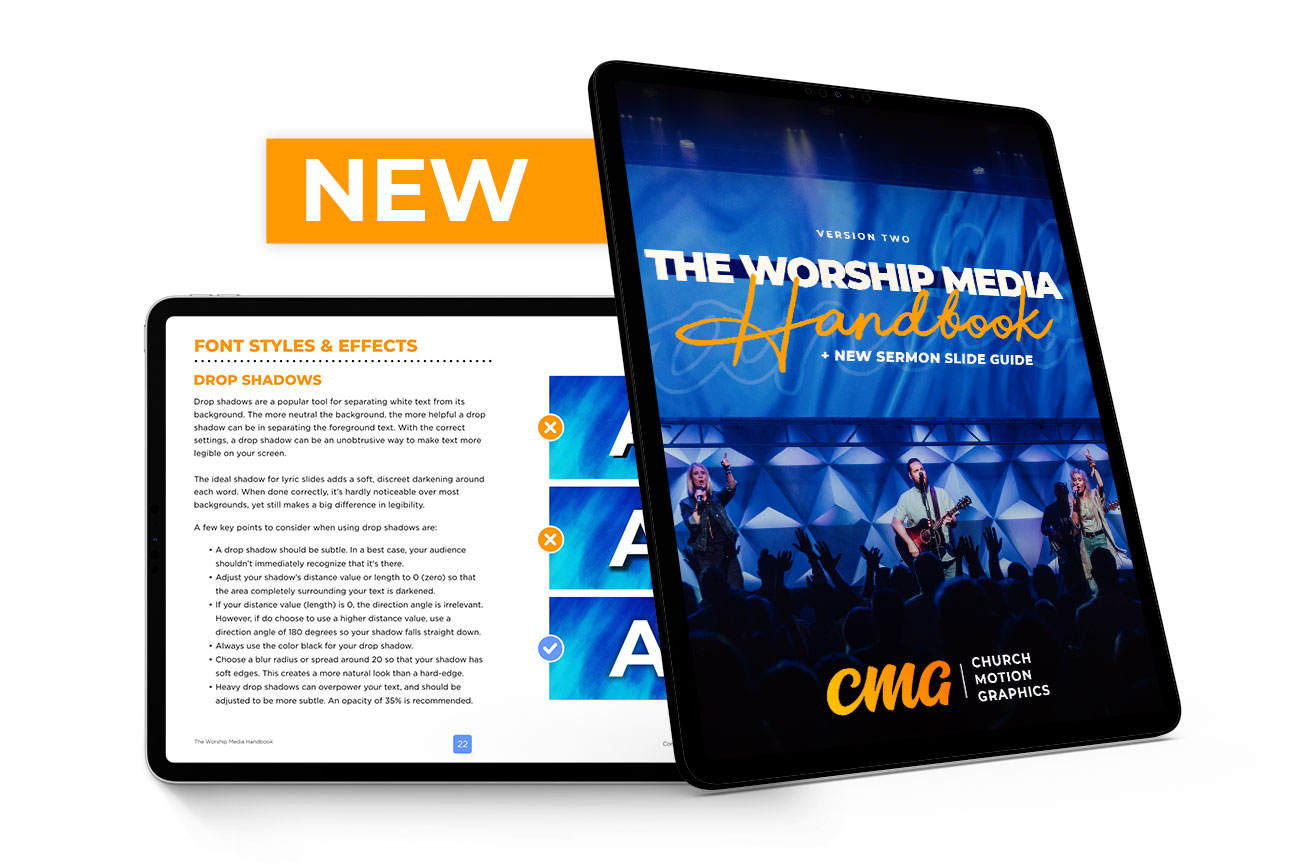 The Worship Media Handbook
A PDF ebook is filled with the fundamentals of worship projection and sermon presentation.
Free Handbook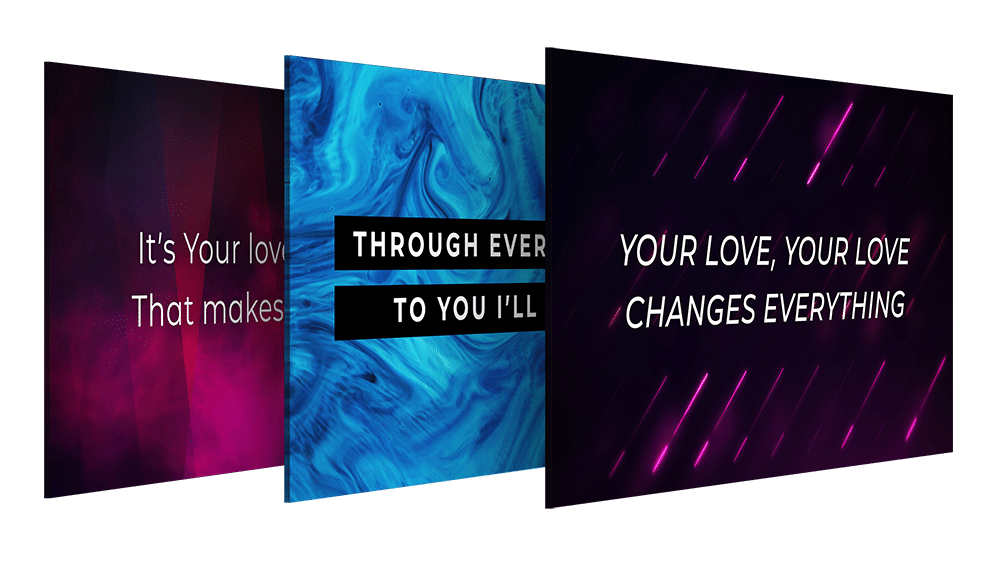 CMG Sans Font
Install the world's best worship lyric font and take the guesswork out of choosing fonts for your lyric slides, sermon presentations, and announcements.
Free Worship Font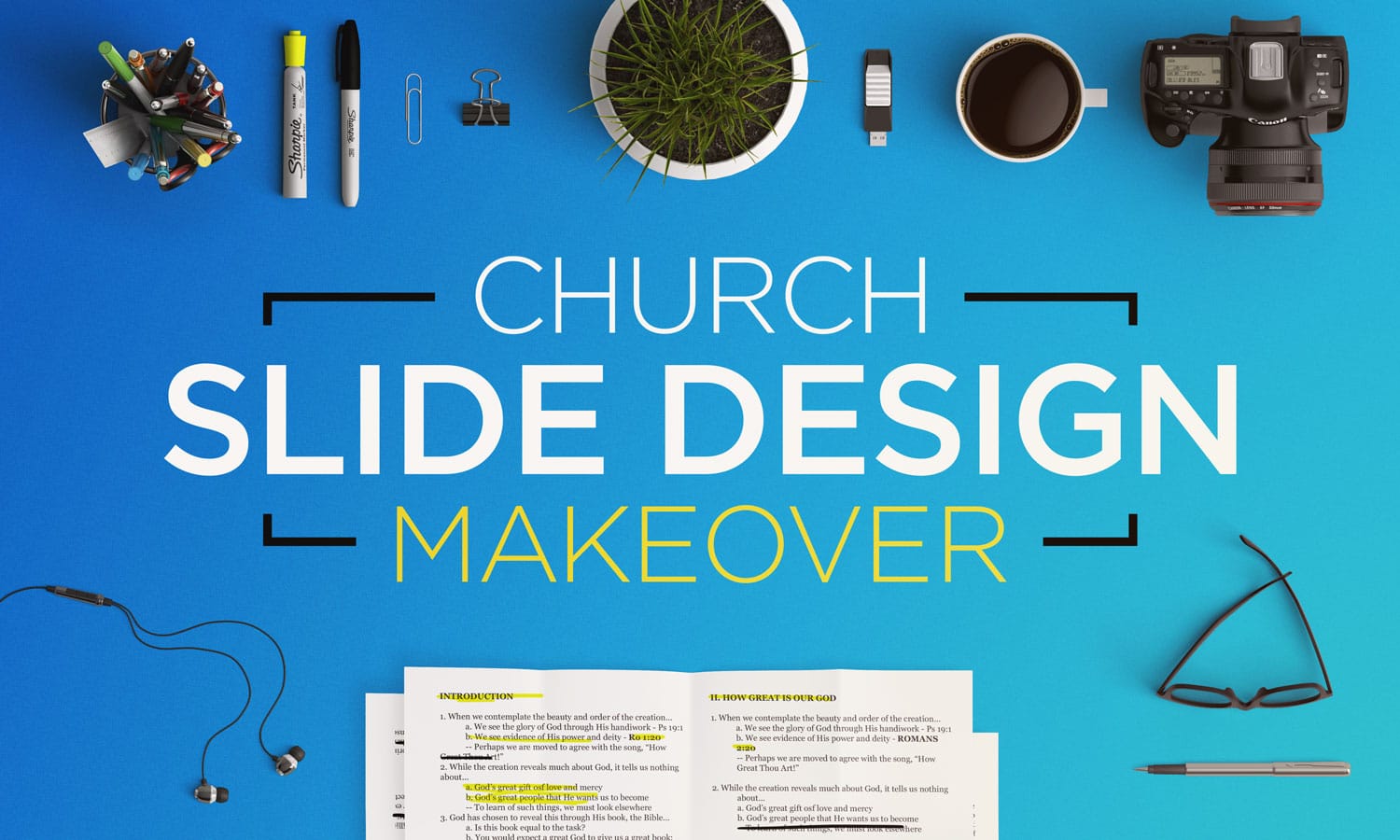 Church Slide Design Makeover
A free kit that includes three valuable resources: The 21-Point Guide To Better Worship Slides, The Essential Guide To The Best Free Fonts, and The Motion Background Starter Pack.
Free Makeover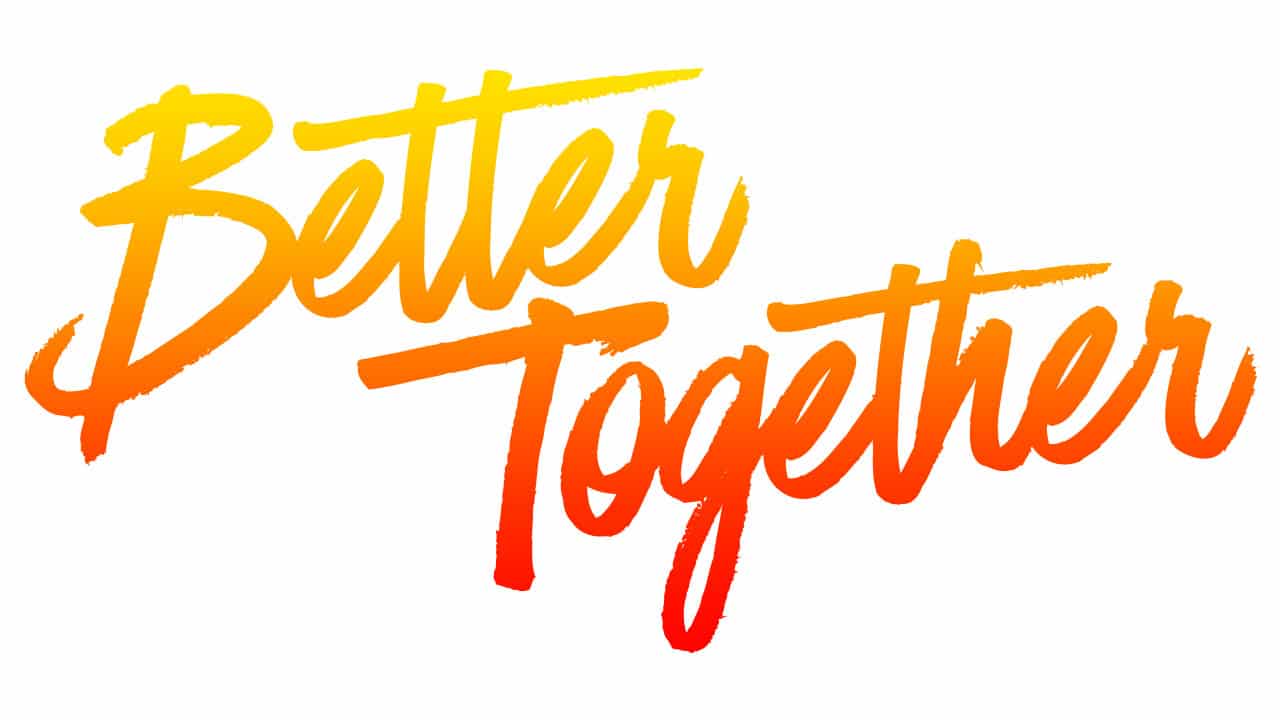 Worship Media & Tech
Join over 50,000 active visual church media leaders discussing topics important to every creative and tech ministry team.
Join The Group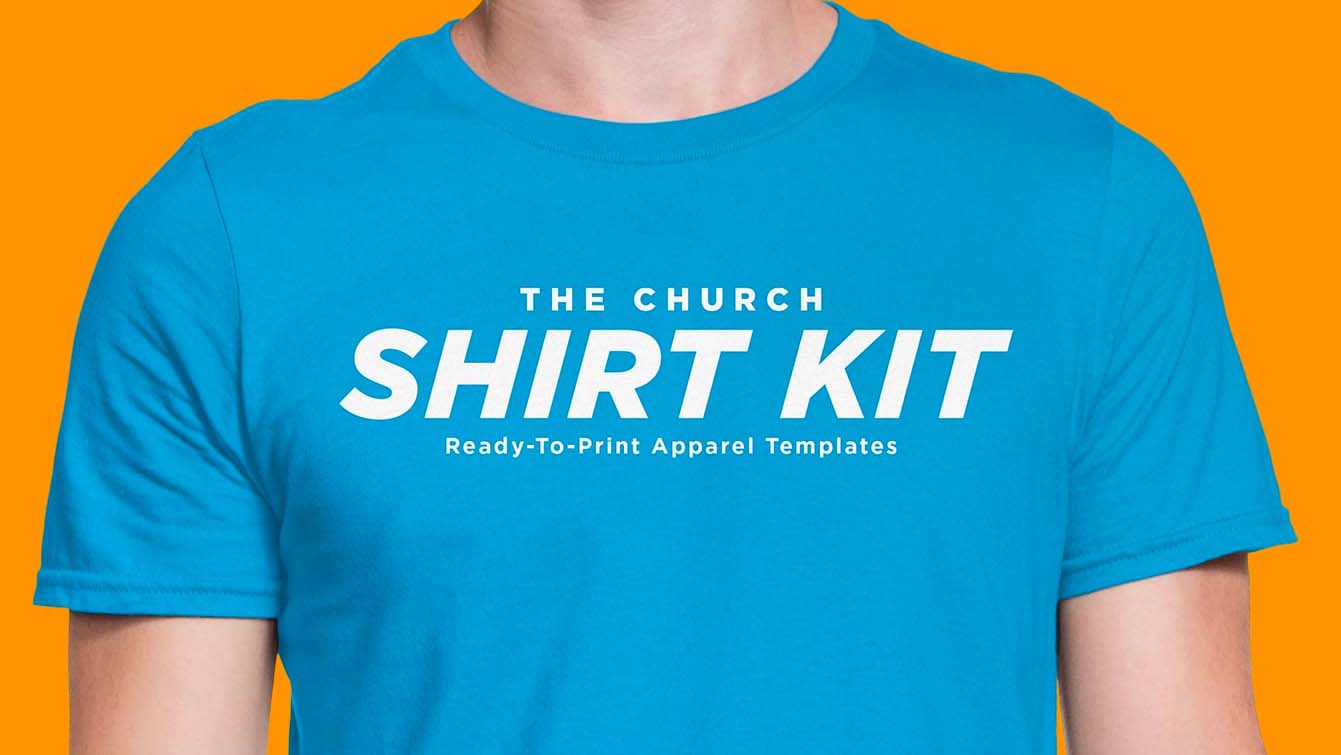 Church Shirt Kit
Designing t-shirts for your church doesn't have to be difficult anymore. We've made it easy to look great with ready-to-print designs.
Free Shirt Kit
More Free Worship Media Coming Soon