The Essential Guide For Every Church Media Team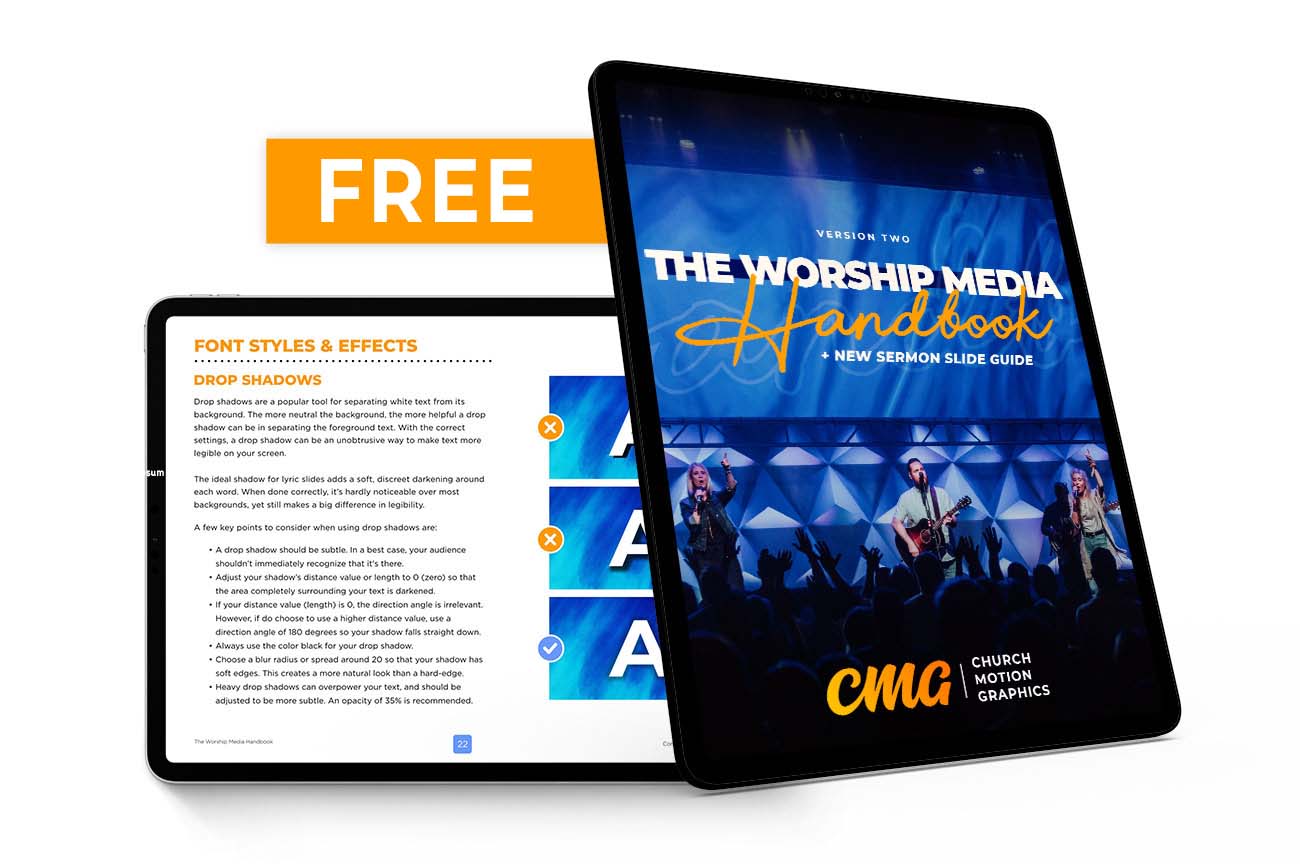 This 104 page PDF ebook is filled with the fundamentals of worship projection and sermon presentation. It will quickly train you and your church media team on how to prepare, edit and project worship lyrics and sermon slides with excellence.
See What's Inside
"This is an invaluable resource. It enabled our team to make some clear decisions on our lyric projection slides and create some standards. Thank you so much for providing this.

Jeni | CMG Community Facebook Group
What's Inside The Handbook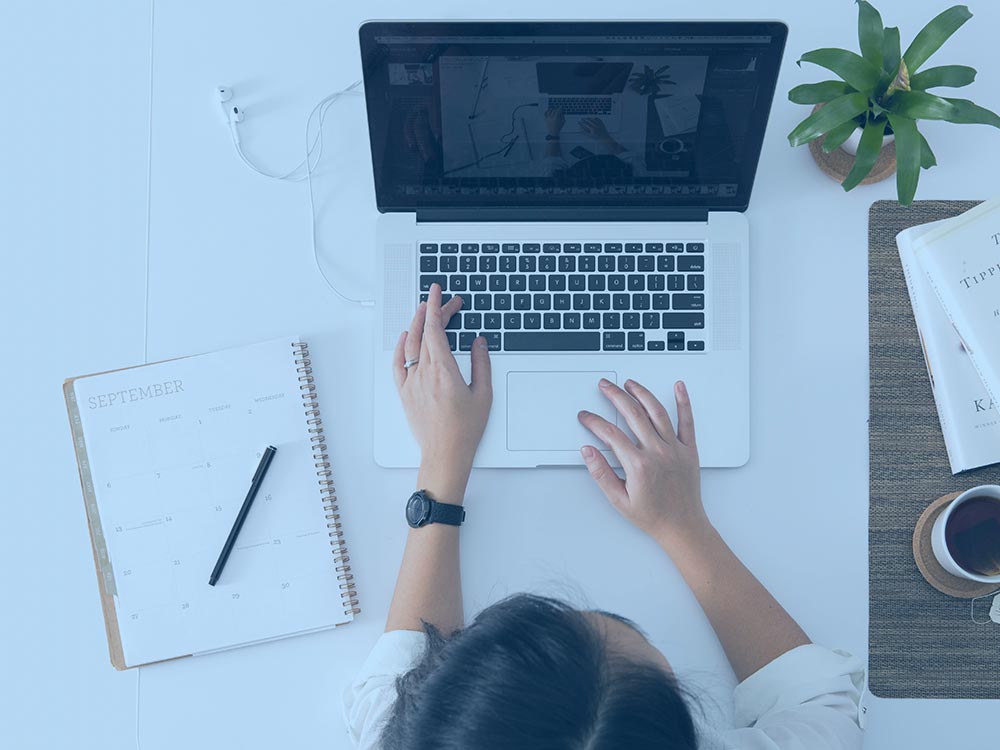 Choose The Perfect Look
Select fonts and layouts like a pro with industry-standard guidelines
Create With Confidence
Knowing the fundamentals will empower you to create stunning slides
Consistency Is Key
Maintain trust with your community with consistent visuals every week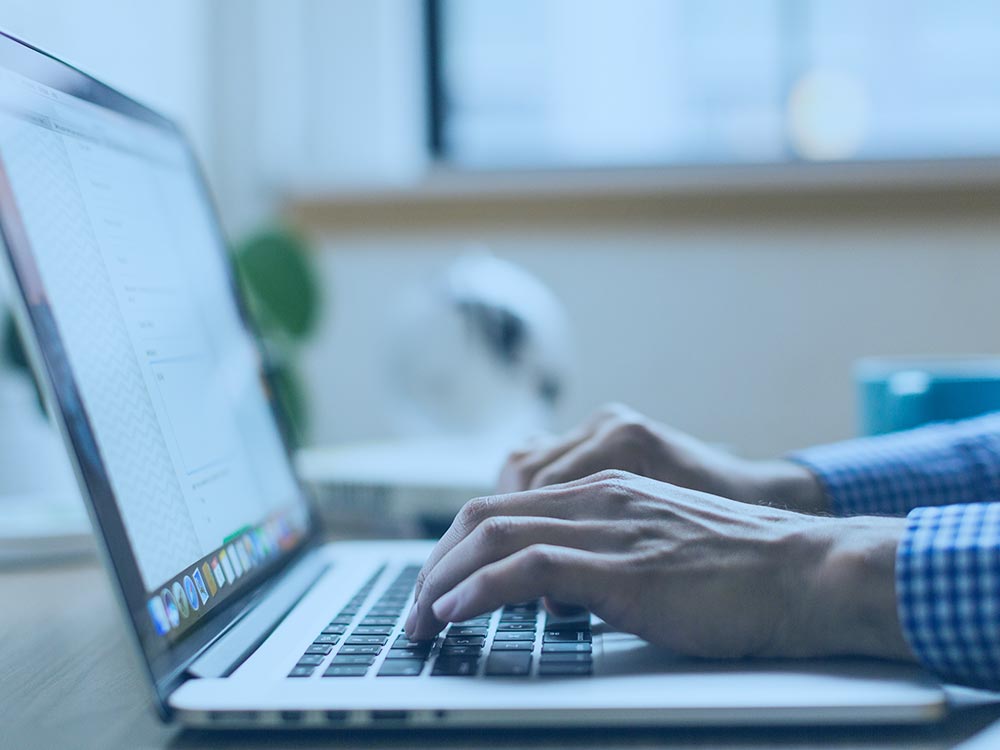 Catch Every Mistake
Eliminate distractions by removing every error
Know Your Weaknesses
Stop repeated flaws by revealing what to look for
Go From Good To Great
It's the fine details that make your slides look polished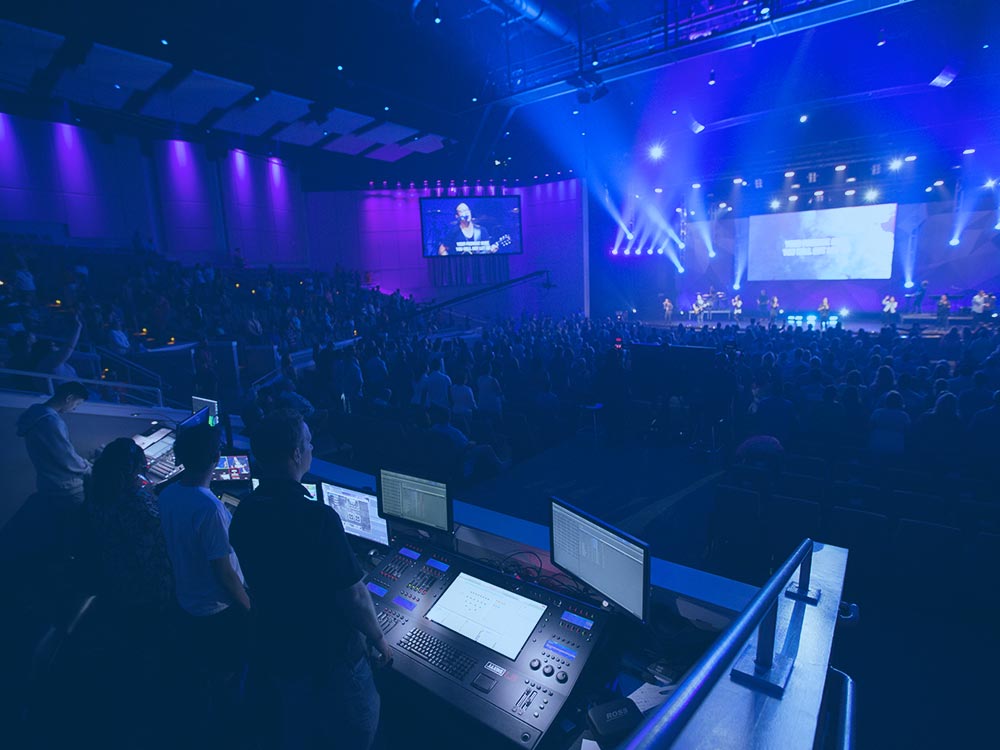 Presenting Worship Slides
Using Media To Its Full Potential
Combine various visuals to create stunning displays
Tell Clear Stories With Visuals
Enhance any experience by emphasizing the message
Never Miss A Beat
Timing is everything to minimize distraction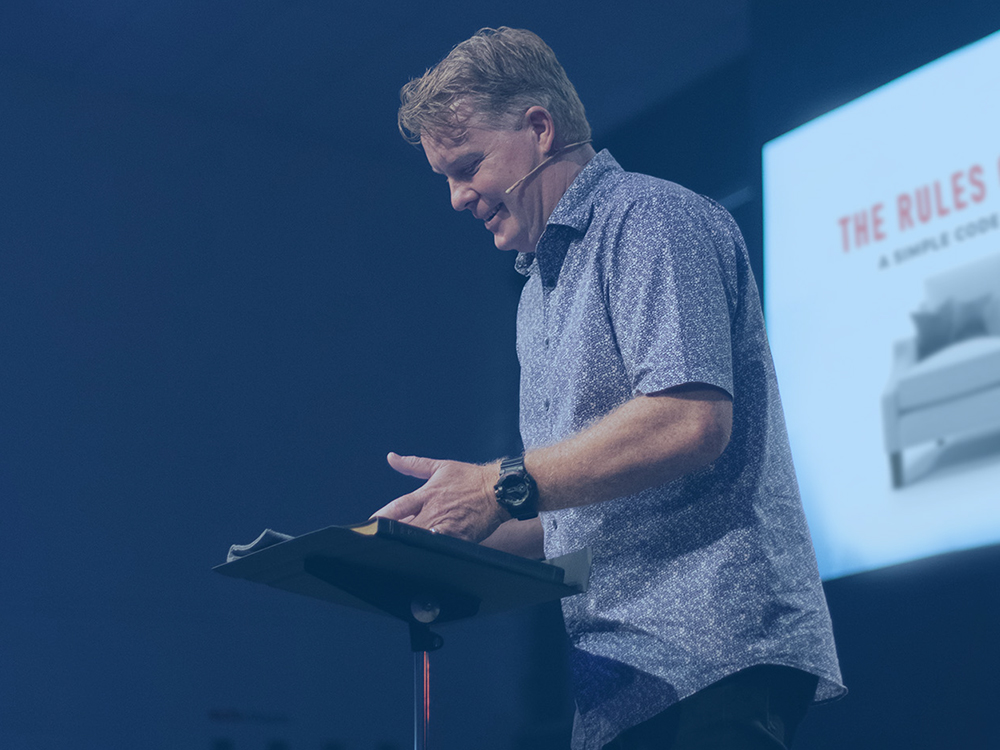 Clarify The Message
Learn to highlight what is most important
Increase Viewer Retention
Use clear messages to increase the ability to remember
The Media Is The Message
Use the right visual to communicate information clearly
It delivers practical information and guidance that you and your team can put into practice immediately. The Worship Media Handbook will be my standard and goto resource for training and properly equipping my team with the knowledge to create church visuals with excellence.

Chad Buckland

Worship Leader Hangout
Jeff and the team at Church Motion Graphics are the undisputed leaders in worship slides and motion backgrounds. In this second version of The Worship Media Handbook, you'll learn best practices, overlooked strategies, and everything in-between needed to construct brilliant accompaniments to your churches live experiences.

Brady Shearer

Pro Church Tools
The Church Motion Graphics team has created a guide that is comprehensive, easy-to-read, and instantly applicable for worship ministries. Any church staff member or volunteer can get amazing results with this information even if they have no design experience. Most importantly, you'll learn how to leverage visuals in worship to enhance your congregation's experience and increase engagement.

Jake Gosselin

Churchfront
Frequently Asked Questions

Church Motion Graphics is a top-selling church media producer that creates eye-catching graphics and videos that are specifically designed to look great in churches. They're perfect for displaying behind worship lyrics, announcement slides, or when used alone.