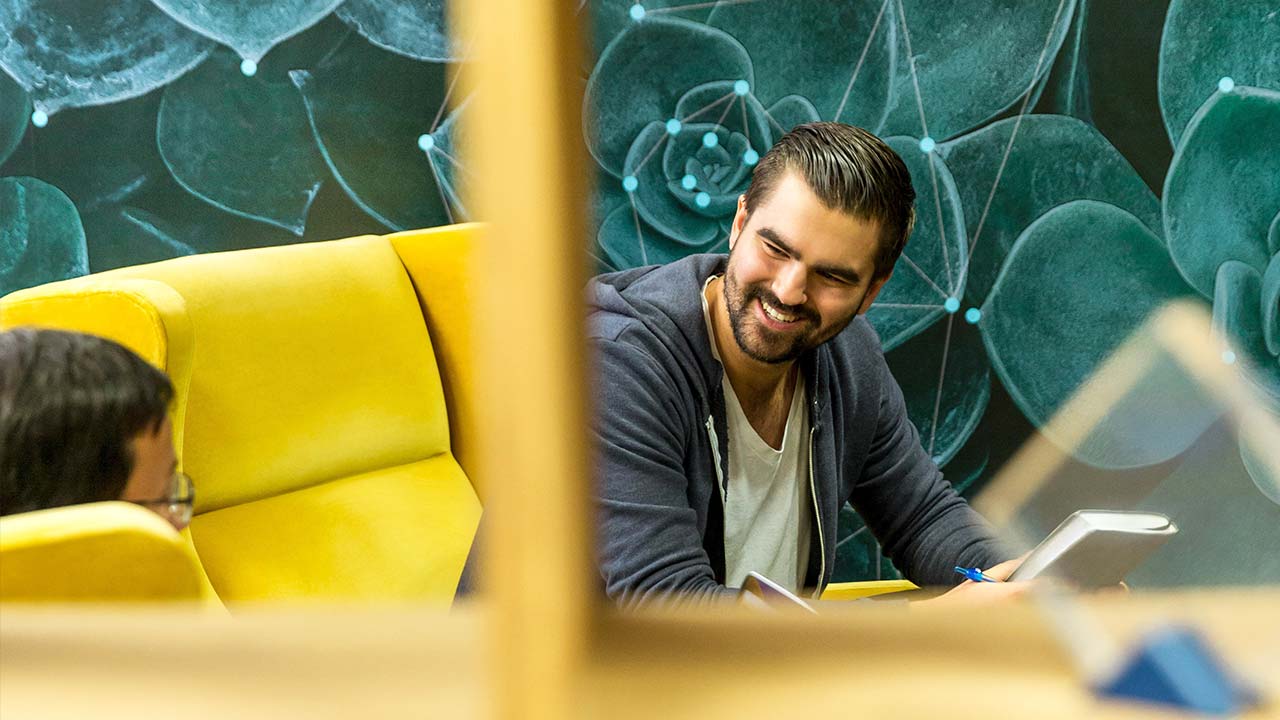 Christmastime is a special season for every church. Not only is it a time that we celebrate the birth of our Savior, but it's also a holiday that brings people together unlike anything else.
Christmas provides a tremendous opportunity for your church to reach out to your community. Since people are more inclined to visit a church for the first time in this season, it's the perfect time to put your best foot forward in creating a welcoming church experience.
Here are nine simple tweaks that you can make to make your guests feel more welcome at your church this holiday season:
1. Advertise Your Service Times On Social Media

Make it easy for newcomers to find your Christmas services times by having them posted on your website and all of your social pages. Use an eye-catching image like these examples from the CMG Social collection and keep it pinned to the top of your page.
See Full CMG Social Christmas Collection
2. Display The Names of Speakers

As a visitor to a church, you are surrounded by many people that you don't know. It can be helpful to display the names on your screens of speakers and leaders who take the stage. Just knowing the names of a few prominent people can bring comfort and give a sense of belonging.
Get Backgrounds Like This With The December 2018 CMG Pack
3. Communicate Things Regulars Already Know

For those who attend your church regularly, you probably take for granted how many methods, programs, and traditions just come naturally to you on Sundays. Things as simple as how you take communion, what activities you have for children, or how you read scripture together are complete unknowns for guests. Take a moment to explain the things that are well-known to your regulars.
Get Slides Like This In Our CMG Template Collection
4. Create An Inviting Atmosphere

What does it mean to be inviting? Just imagine having guests at your home for Christmas. In the same way, your church should be clean and well-decorated for the occasion. A dingy lobby or dirty restrooms can be immediate turn-offs for the guests that you worked hard to invite. Use Christmas-themed decorations or screen visuals to bring a sense of familiarity to the space.
Get Graphics Like This With The December 2018 CMG Pack
5. Provide Lyrics For Every Worship Song

Your best chance at getting a newcomer to sing along with your worship team will come with providing the lyrics on your screens. As a basic rule of thumb, project lyrics to every song that you want your audience to sing along to at your service. Ensure that the words are clearly legible by using a clear font and high-contrast backgrounds.
Get Backgrounds Like This With The December 2018 CMG Pack
6. Use A Countdown To Get Things Started

Countdown timers make it easy to let your audience know that it's time to find a seat as your service begins. This can be especially useful for guests who will be deciding where to sit in your auditorium for the first time.
Get This Countdown Timer With The December 2018 CMG Pack
7. Identify What's Happening At Each Moment

Make it easy for newcomers to know what's happening in each moment of your service by displaying titles onscreen for each element. This extra bit of information keeps everyone in your audience on the same page and leaves no room for confusion.
Get Titles Like This With The December 2018 CMG Pack
8. Display All Bible Verses From The Screen

Many newcomers will not bring a hardcopy Bible to your service or even have a Bible app on their phones. For this reason, it's always helpful to display any Scripture that is read in your service on your screens for all to see. This can also go a long way to add clarity to your sermons, especially when using multiple verses from around the Bible.
Get Slides Like This In Our CMG Template Collection
9. Promote What's Next After The Holiday

Since you'll have a larger crowd on special days like Christmas, it's the perfect opportunity to announce upcoming events and plans for the upcoming year at your church. Guests at your church appreciate these announcements so that they can see what your ministry is like outside of the holiday.
Get Slides Like This In Our CMG Template Collection