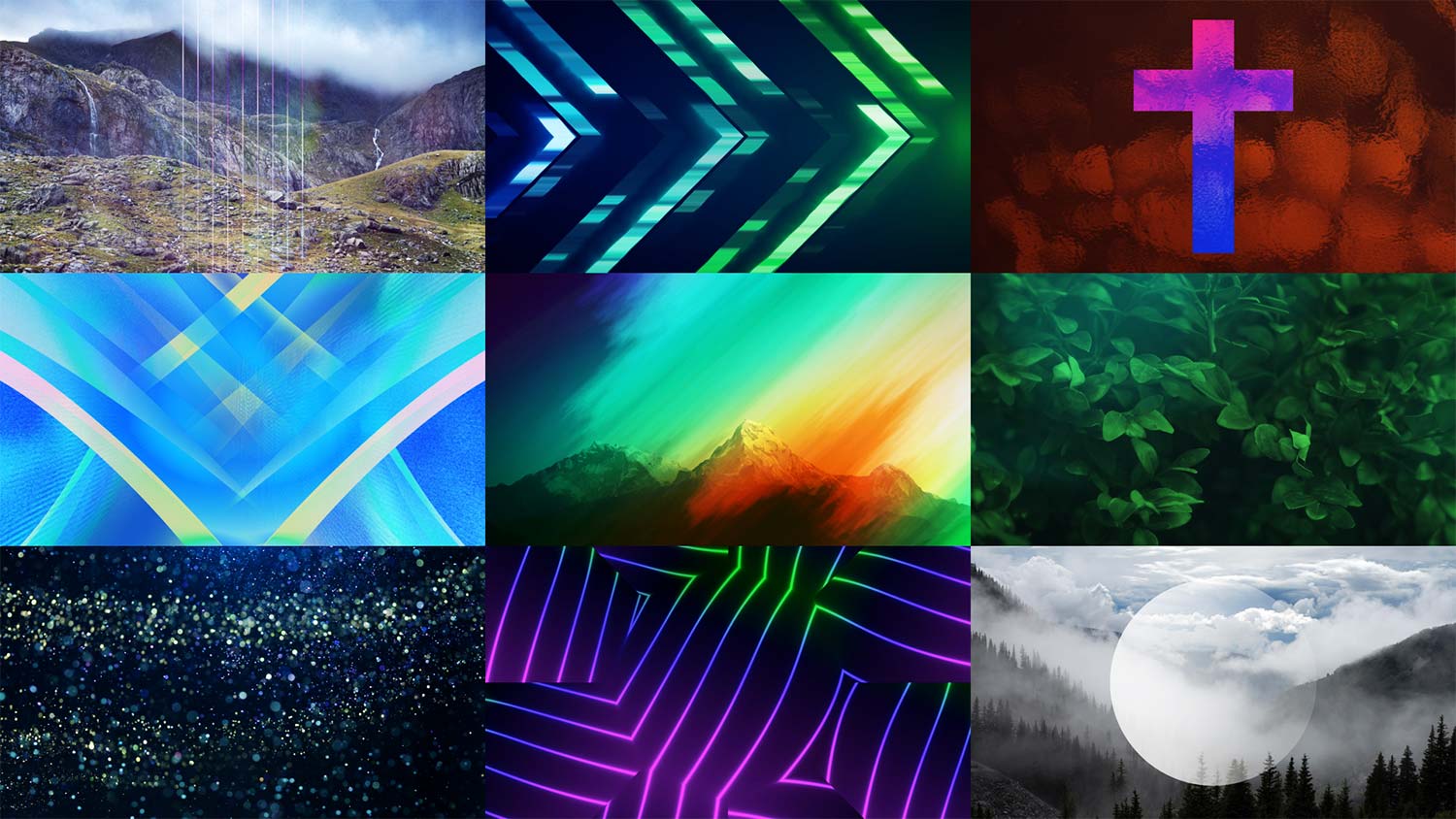 Looking for an easy way to make your lyric slides pop on your screen? These 99 still worship backgrounds are the perfect place to start. By adding vivid colors and powerful imagery to your church's screens, you can bring personality to an otherwise boring visual—plain text.
These FREE still backgrounds are a gift from Church Motion Graphics that we hope will be a blessing to churches around the world as you seek to improve your worship visuals. This pro content makes it easy for your church to look great.
Download 99 Free Backgrounds
Download More Free Worship Media
These JPEG stills will work with all presentation software, including the popular EasyWorship. Simply download, then drag-and-drop into EasyWorship to instantly improve the look of your worship slides!
Did you know that CMG has a massive library of not just still graphics, but of thousands of stunning motion backgrounds? Give them a try to take your worship slides to their maximum creative level.

Download These Backgrounds Now
To get started, use the button below to down your 99 FREE still worship backgrounds. When you're ready to go to the next level, check out CMG's large collection of motion backgrounds.
Download 99 Free Backgrounds
Download More Free Worship Media