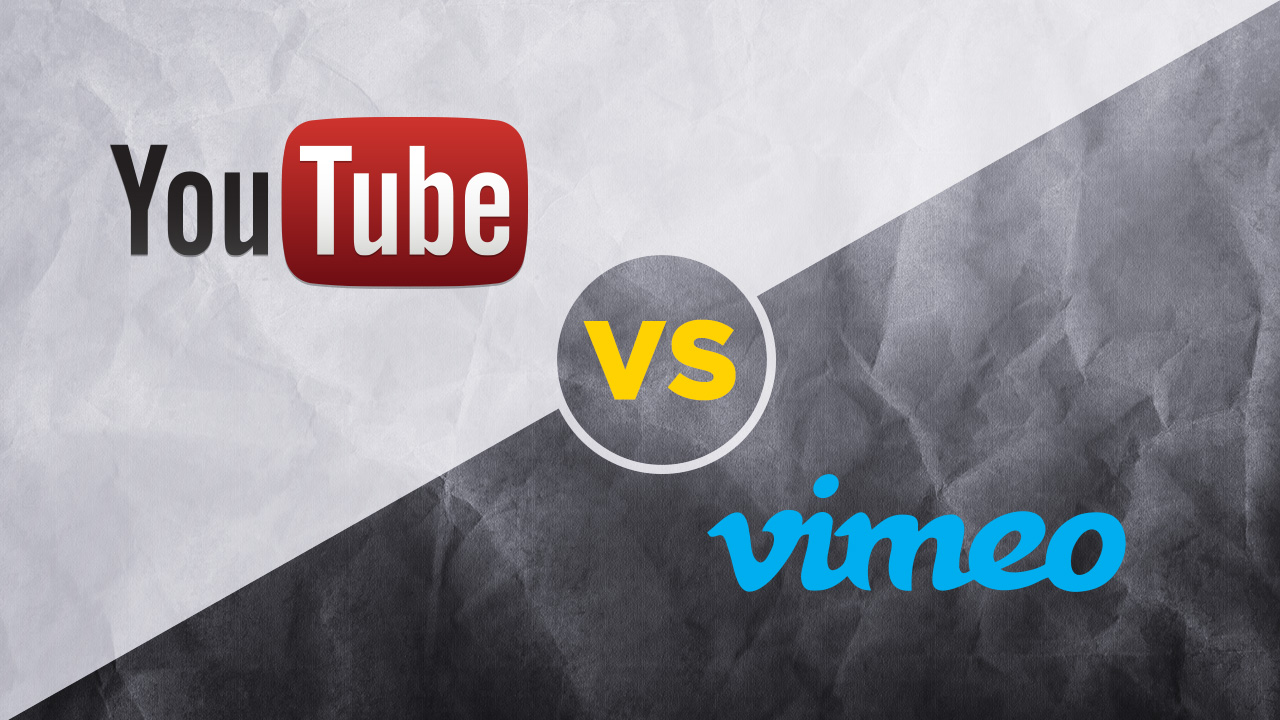 YouTube and Vimeo are easily the most popular tools for storing, sharing and playing video media on the web. The church understands this and has been using both services as part of their online digital media strategy. The question I want to answer is, which service is better for church Media: YouTube or Vimeo? Unfortunately their isn't a clear line that makes one better than the other. Both YouTube and Vimeo have pluses and minuses, and with confidence I tell churches to use both. When it comes to your church's online presence, you want to be everywhere! By choosing one video repository over the other, you will have more roadblocks trying to reach the fullness of your online audience. I will outline below the strengths and weaknesses of each service and how they can best be utilized.
YouTube for Church Media
Strengths
YouTube is the second largest search engine in the world. Billions of people are searching for content every day on YouTube and if your videos are not on it, you are going to miss out on many views and clicks.

It is the third most visited website in the world, making it's functionality very familiar to it's users.
YouTube makes it very easy for users to subscribe to your channel and to keep informed about new content you upload.
The HD video quality is very good and YouTube will even accept and playback 4k video content.
The upload utility is very straightforward and encoding times are very quick.
Videos are easy to share with options for email, website embedding, Twitter, Facebook, Google+ and more.
You can easily stylize your channel to match your brand.
Your audience can interact with you by giving your video a thumbs up and leave text and video comments.
YouTube statistics are a great way to see how your videos are performing.
Weaknesses
Ads are found everywhere on YouTube and come up before, after, overtop and beside your videos. Ads distract from your message and can cheapen your channel of communication.

There are no paid subscriptions for added features or the removal of ads on your videos.
Some features are not available to all users and only come when you reach a specific number of views and have a good standing reputation.
There is very little web player customization and an undesirable landing page when videos are done playing.
Literally everyone and their dog is on YouTube! Your content can easily get swallowed up in the sea of cat videos.
Best Practices
YouTube is the perfect place to upload any video you want your audience to find, share, comment and like. I suggest posting videos like event promos, interviews, highlight reels and those last-minute, quickly thrown together, webcam videos.  YouTube allows you to organize your content into playlists so your audience can easily find what they are looking for. Experiment with your YouTube channel and see what clicks with your audience. And who knows, one of your videos might even go viral!
Vimeo for Church Media
Strengths
Vimeo offers the highest quality in online video encoding and it's Pro account offers "2-pass encoding" for much cleaner videos that require less bandwidth to view.

Paid accounts offer priority uploading, no banner ads, HD embedding, player customization, advanced statistics, privacy settings and more. (Having at least a Vimeo Plus account is a must for church media!)
The ability to brand the playback of your video with logo overlays, outros and website URLs.
Vimeo's website has very few ads and will not shock your audience with unexpected content popping up.
Cleanly embed your videos on external websites without any advertising or link-backs.
Weaknesses
It's small user base means your audience probably won't have an account to comment or "heart" your videos.

It caters to the professional community and has restrictions on what can be uploaded to the site.
Sometimes the video player is buggy and doesn't stream videos properly.
Even with a Pro account, video encoding doesn't seem as zippy as YouTube ,but this could be due to the higher quality it is trying to achieve.
There are bandwidth and video storage limitations on most of the accounts.
Best Practices
Vimeo is the perfect place to upload all your HD sermon videos and other content that you want to directly embed onto your website. With a paid account like Vimeo Plus or Vimeo Pro, you can remove all Vimeo branding from your player and make it look like it is part of your website. This is perfect for utilizing the rock solid infrastructure of Vimeo while keeping your site on brand.
What video web service do you use for your church media and why?