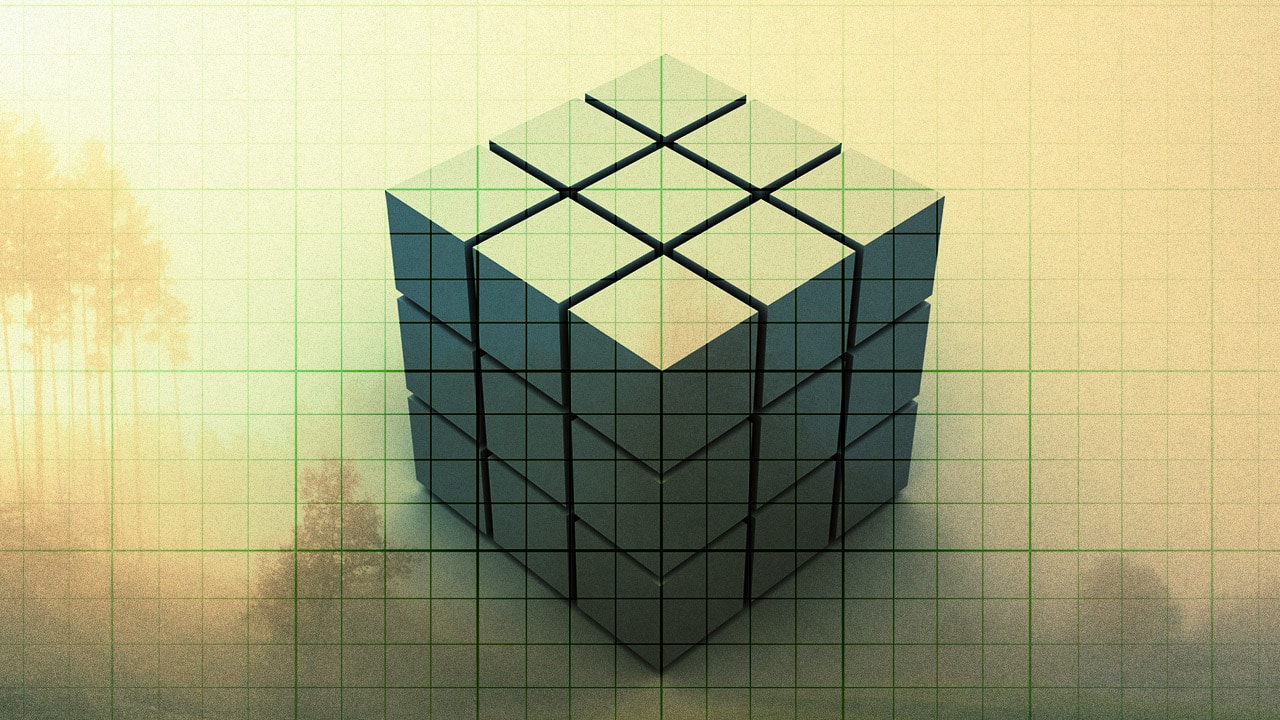 ProPresenter by RenewedVision is one of the most popular presentation programs for live events and church services. One of the reasons for it's high adoption rate is it's ability to be made more powerful with it's add-on modules. Currently RenewedVision offers seven extra modules for ProPresenter that make it an industry leader in presentation software. Here is a list of the seven modules.
1. Multi-Screen Module
The Multiscreen module is a software enhancement to ProPresenter which works with a Matrox DualHead2Go or TripleHead2Go. These devices are external boxes that connect to your computer's Mini Displayport or DVI port and are recognized by your computer as single display that happens to be 2- or 3-times wider than a normal display. The Dual- or TripleHead2Go takes this ultra-wide signal and splits it into two or three separate outputs. While ProPresenter and work with the Dual/TripleHead2Go without the Multiscreen module, it would only output a single, wide image. With the Multi-Screen module, however, you can now choose what layers of ProPresenter's output are seen on each of the outputs of the Matrox device.
Lyrics can be placed on any or all of the screens, and background videos can be spanned or displayed individually on each display. This unique solution provides for the easiest and least expensive way to create a multi-screen lyric and video presentation. No other software package offers this level of support or flexibility for the Matrox family of external display processors.
2. SDI Module (Mac Only)
The SDI Module provides capabilities that enhance ProPresenter's native feature set, but it only works on the Mac version of ProPresenter. If you aren't familiar with what SDI means, it is a professional broadcast quality video interface.
The SDI Output module converts the output of ProPresenter to a native SDI stream when used with a compatible Blackmagic Decklink Card or UltraStudio 3D product. While this is an option for those that need an output to an SDI video switcher, our recommendation would be to use a Matrox ConvertDVI (available under "Video Accessories" in our store) or other scan converter downstream of the computer's graphics (DVI/VGA) output.
3. ProPresenter Master Control Module
The "Master Control Module" allows one operator to control multiple ProPresenter Network Nodes from one computer. This is a highly useful feature for productions where one may need to utilize multiple instances of ProPresenter to control multiple screens, each with varying content, but want one operator to control them all in unison from one station. This new module allows one Master ProPresenter Station to remotely trigger slides and Video/Image bin contents of one or more networked ProPresenter stations. Each Slave station can have their own respective content suitable for its output, so it can be the same or different material than the Master station (great for multi-lingual environments).
4. Alpha Keyer Module (Mac Only)
Renewed Vision is pleased to announce the addition of an advanced Alpha Keyer Module for ProPresenter. Using this new software module in conjunction with a BlackMagic Decklink HD Extreme (required, pictured to right) and broadcast level switchers, ProPresenter can provide perfectly keyed alpha-channel support for graphics, words, and video effects. What's more, we composite the text that is built in ProPresenter, along with the cross dissolves, right with the video backgrounds (with or without alpha-key) for the worlds first fully-functional worship-minded CG solution.
5. Edge Blending Module (Mac Only)
Simply put, Edge Blending is the practice of using two or more projectors to create a single seamless image. The challenge in any kind of video staging is to create a visual experience people don't see everyday. While the use of basic projection techniques is a good start, standard aspect ratios can create the impression to people in the audience that they are simply "watching television". The ability to create visual images on a wider canvas makes for a more compelling visual experience that make people take notice.
6. MIDI Module (Mac Only)
The ProPresenter MIDI module for Mac allows you to control ProPresenter by a MIDI controller. While simple commands can be initiated from a MIDI keyboard, users can take advantage of the more advanced triggering methods obtained through sequencers or lighting consoles. The MIDI module works with any connected MIDI device accessible to the system through the "Audio MIDI" utility.
7. Communications Module (Mac Only)
The communications module for ProPresenter gives you advanced capabilities to control ProPresenter running on your Mac from other production devices (and in some cases control other production devices) to simplify the workflow for your production crew. The module features a number of different protocols for communicating including:
Art-Net for Lighting Consoles (DMX over Ethernet)
Control ProPresenter Slides, Backgrounds, Audio, and Timelines from a lighting console to trigger videos simultaneously with lighting cues.
Video Switchers/Deck Controllers Controlling ProPresenter
There are a bevy of protocols for video switchers that ProPresenter can work with, among them are:
VDCP and AMP (Serial or Ethernet) – Trigger/query names for video clips in a designated ProPresenter video/image bin playlist; Transport controls for playback
Sony BVW (Serial) – Transport controls for playback of the current clip
RossTalk (Ethernet) – Go up and down in the contents of the current playlist; advance through slides or playlist items; clear commands;
ProPresenter Controlling Video Switchers:
Sony BVS (Serial) – Turn the DSK and Key on/off; Trigger Fade to Black from within ProPresenter
GVG 100 (Serial or Ethernet) – Toggle DSK and Fade to Black
RossTalk (Ethernet) – Transition or cut any keys/DSK; Fade to Black; Cue a custom control
MIDI (through a MIDI interface or over a network)
Control ProPresenter Slides, Backgrounds, Audio, and Timelines from any MIDI standard interface or software sequencer (i.e. Ableton Live, Digital Performer, etc.).
Need help composing, editing and presenting worship slides? Download The Worship Media Handbook by Jeff McIntosh.