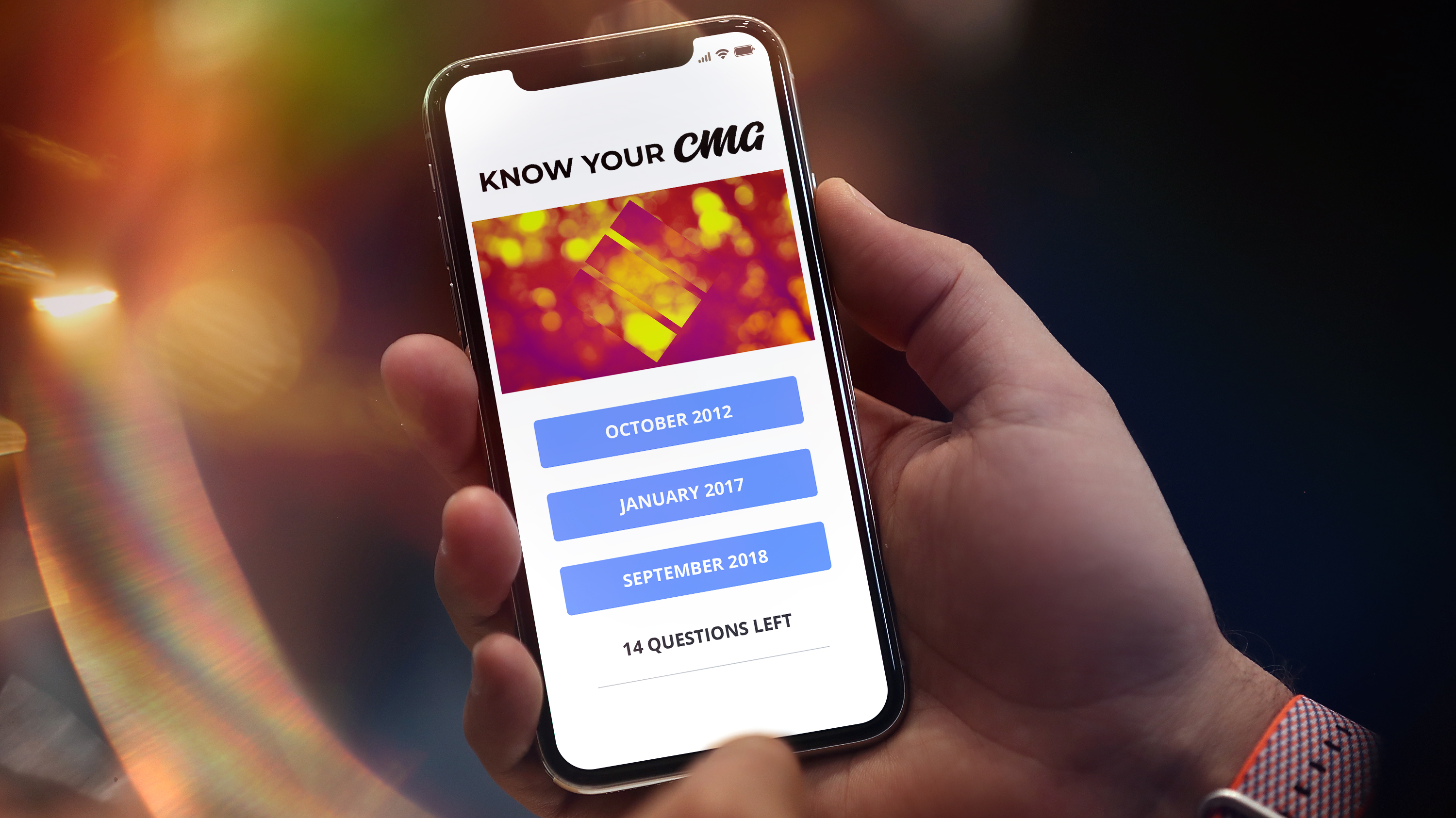 Church Motion Graphics has been bringing you fresh motion backgrounds since 2010. We have had the opportunity to work with thousands of churches around the world to help bring their screens to life. 
---
In that time, we have built an incredible bond with our subscribers. Our CMG community is super loyal, and sometimes it seems like you know our products even better than we do! 
So, we thought we'd create a cool way to test your knowledge of CMG motions. We're excited to introduce Know Your CMG – the fun game designed to see if you truly know your CMG Packs.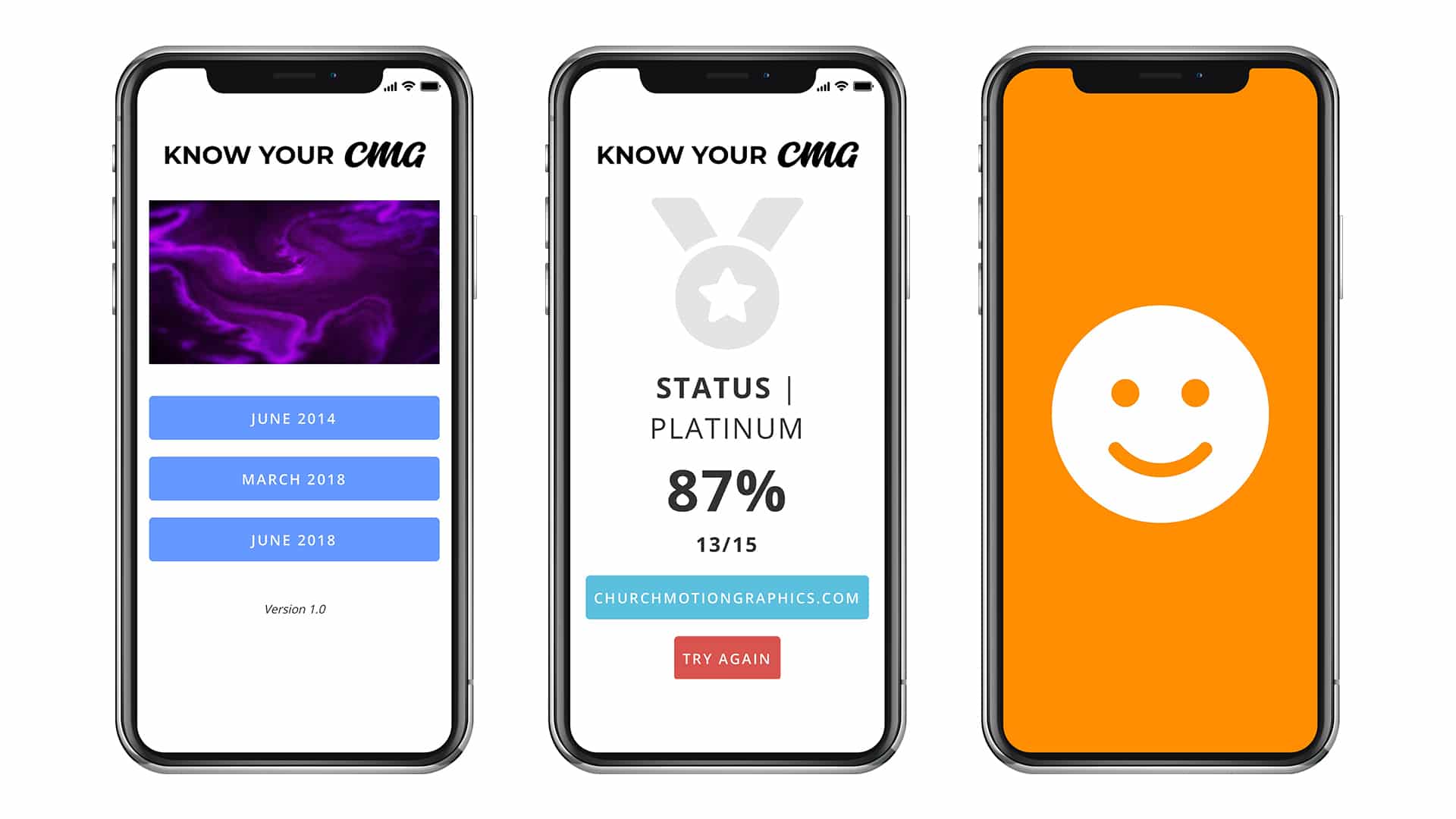 Playing is simple. You'll be presented with 15 randomly selected CMG stills, each with 3 possible CMG Packs that it could be from. Can you identify which pack it belongs to? 
Have fun challenging your friends and church tech team with this surprisingly difficult game. How many can you answer correctly? Can you get a perfect score?
Share your score on social media with the hashtag #KnowYourCMG.
Play Know Your CMG