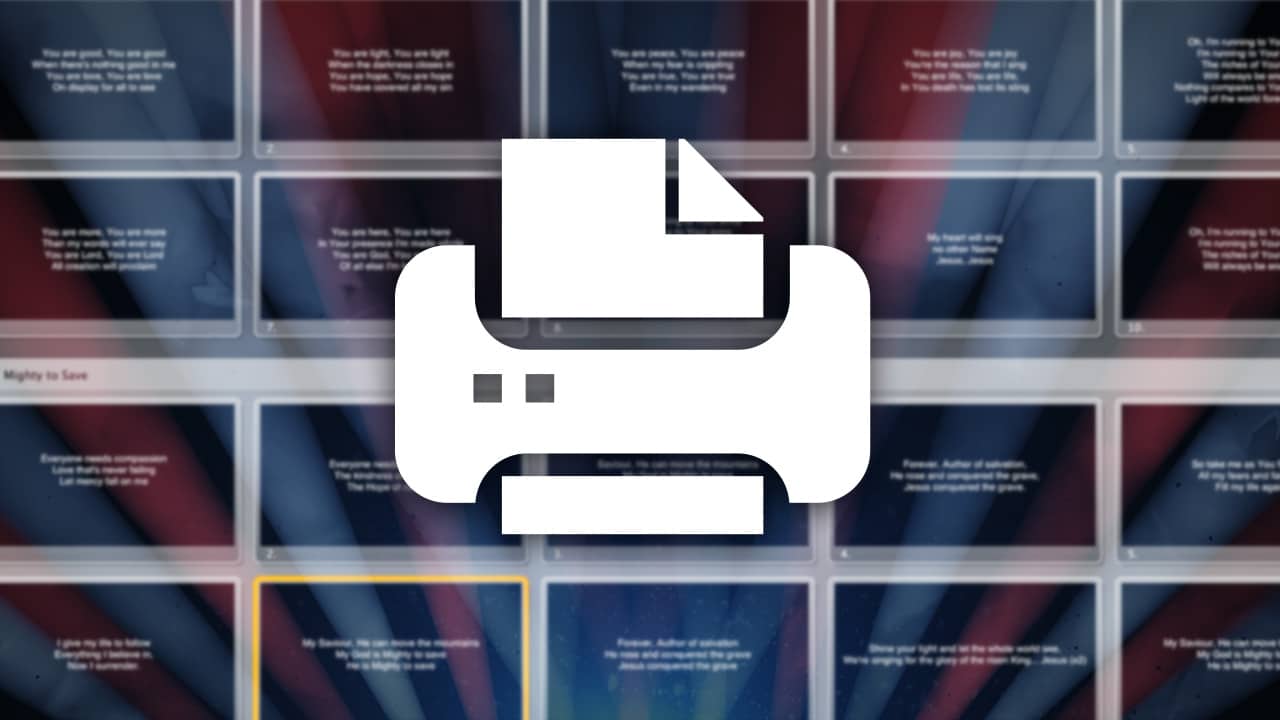 A common task church media techs want to complete is how to print a playlist in ProPresenter 5. Instead of printing one song at a time, which is what the default settings do, you can print multiple slides on one page at a time.
Here are the steps to print a song playlist in ProPresenter 5 on a Mac
Create a Playlist of songs.

Hold down the Shift key on your keyboard and select all the songs you want to print in your Playlist.

Click on the "File" menu and choose "Print".
Click the "Show Details" button.
Click the "Outline View" radio button.
Check the "Slide Numbers" and "Slide Labels" checkboxes.
Click the drop-down menu that current says "ProPresenter 5" and choose "Layout".
Change the "Pages per Sheet" drop-down menu from 1 to 4.
Click the "Border" drop-down menu and choose "Single Thin Line" to put a border around each page.
Click the "Print" button.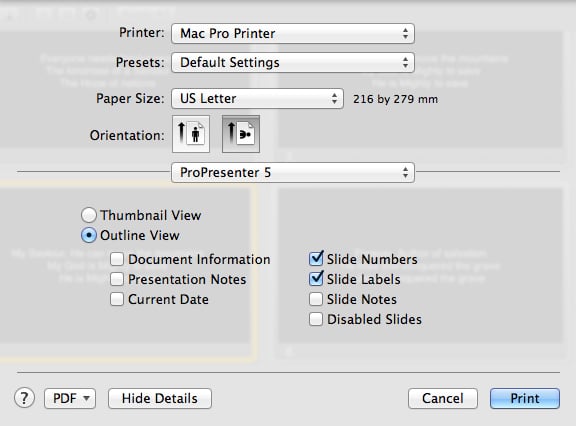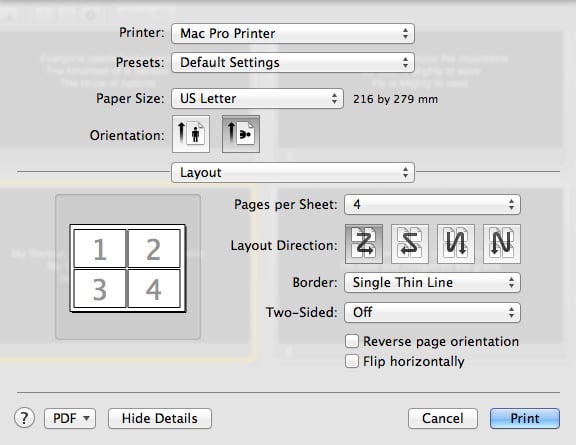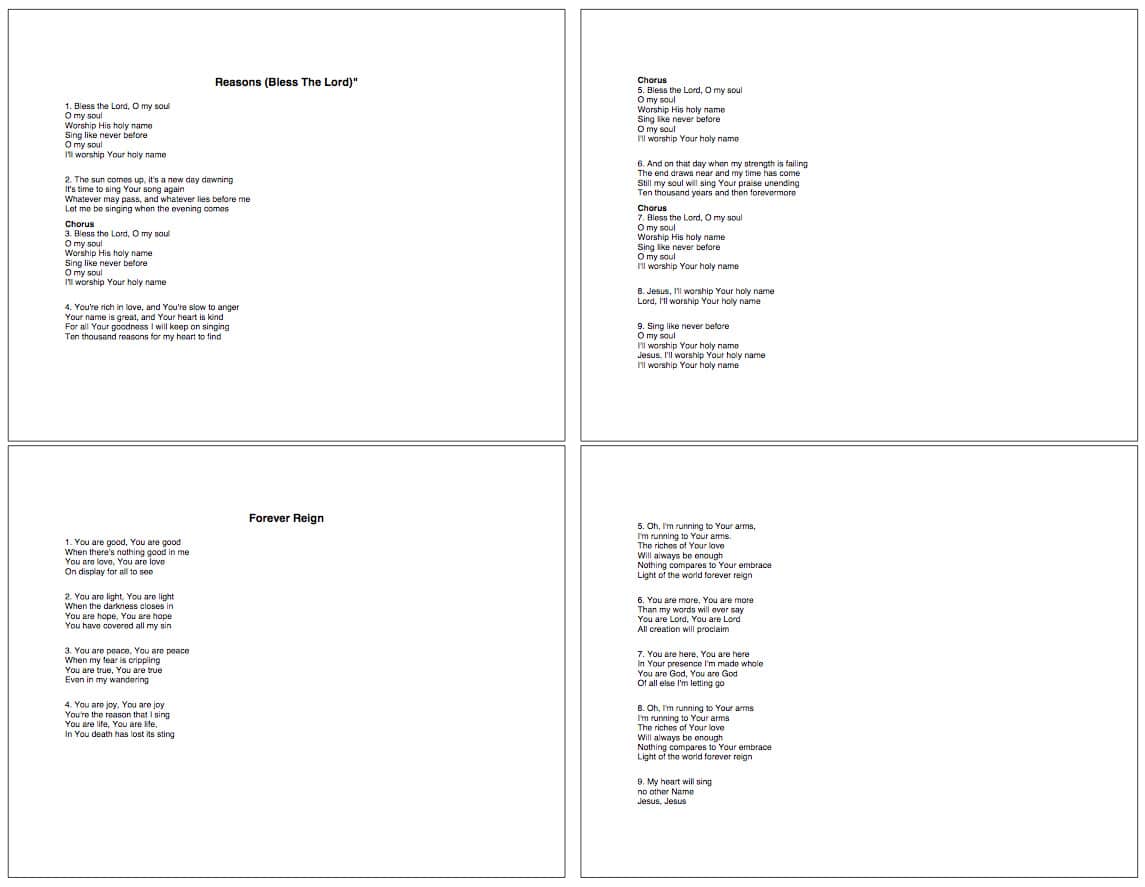 An alternative option is to use "Thumbnail View" instead of "Outline View" and choose 3 from the "Columns" drop-down menu. This works more like how you print slides in PowerPoint, but with a few undesirable features like including the backgrounds of your slides and effects like drop shadows and strokes.
If you are using ProPresenter 4 you can still follow the instructions. The only drawback is that ProPresenter 4 will print a new page for ever song. This is a waste of paper and less useful.