At Church Motion Graphics, we're always looking for new ways to equip churches to look great. One of our favorite new tools that we've created to help with this is CMG Editor.
With this free tool that is available to everyone, you can customize any of our thousands of still backgrounds. Plus, Premium Subscribers can take it a step further by customizing CMG Templates,  CMG Social graphics,  and now motion backgrounds—all in your web browser without the use of expensive software.
With CMG Editor, it's now quick and easy to create stunning motion titles with your own custom text in seconds.
Key Features:
Creative Text Design
Useful Shape Layers
Built-in Text Templates
20+ Included Fonts
Quick Render Time
Immediate Downloads
How To Create Custom Motion Titles With CMG Editor:
1. CMG Premium Subscribers can start by logging into their accounts. This is important because customizing motion backgrounds is only available with Premium. Not a Premium Subscriber yet? Go Premium Today!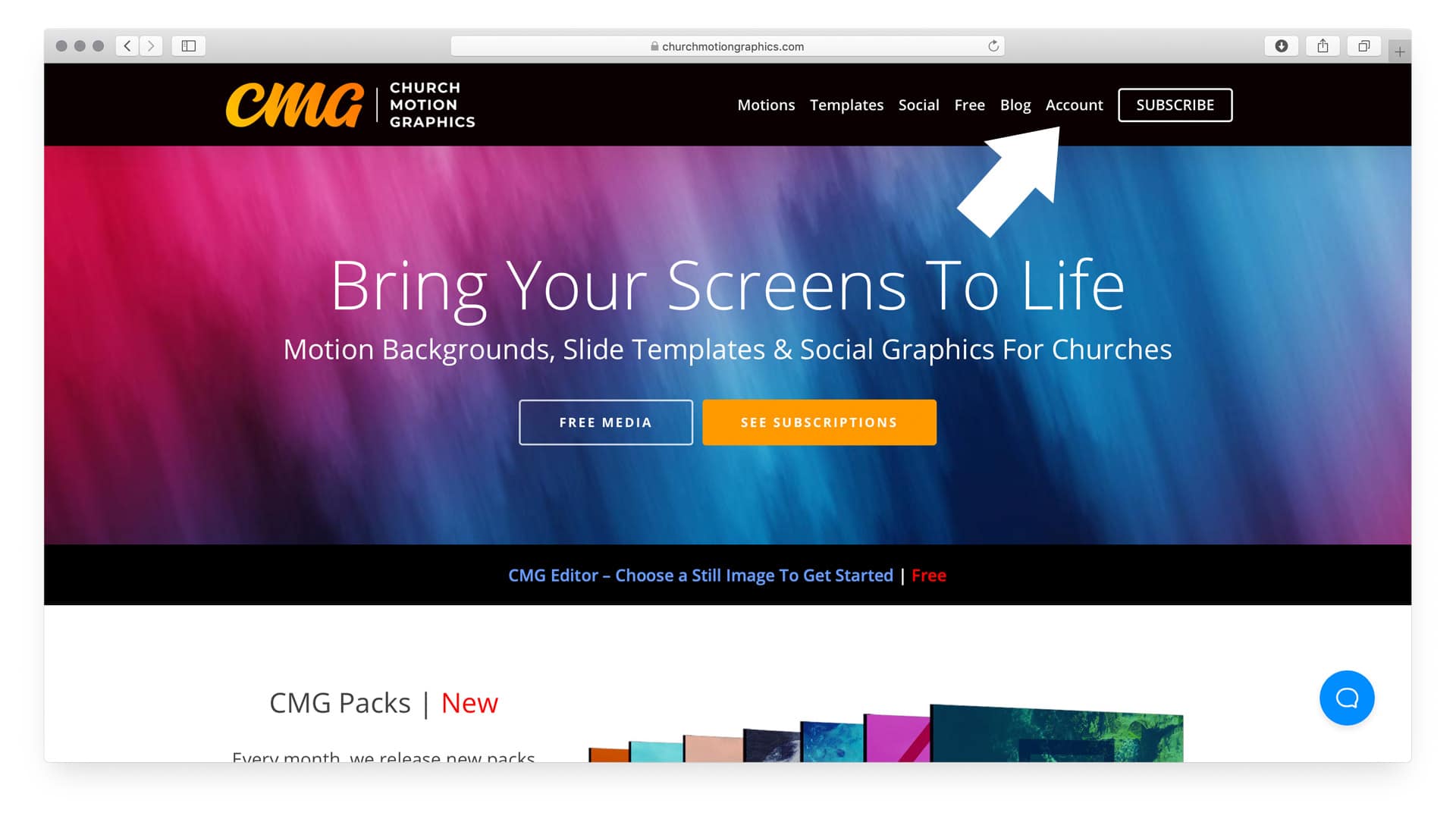 2. Then, choose any motion background from the CMG Library.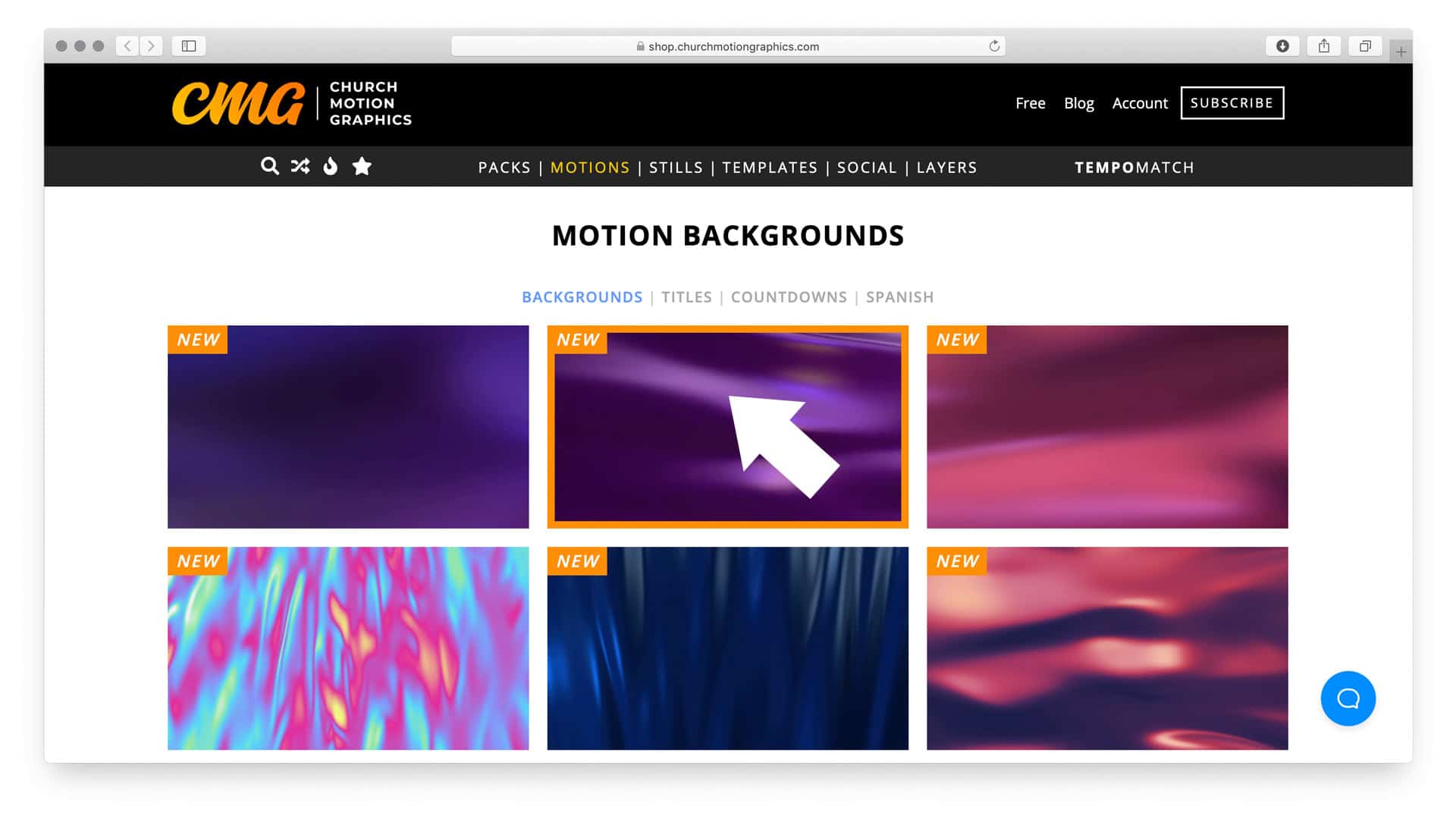 3. Click on CMG Editor at the bottom of the preview window.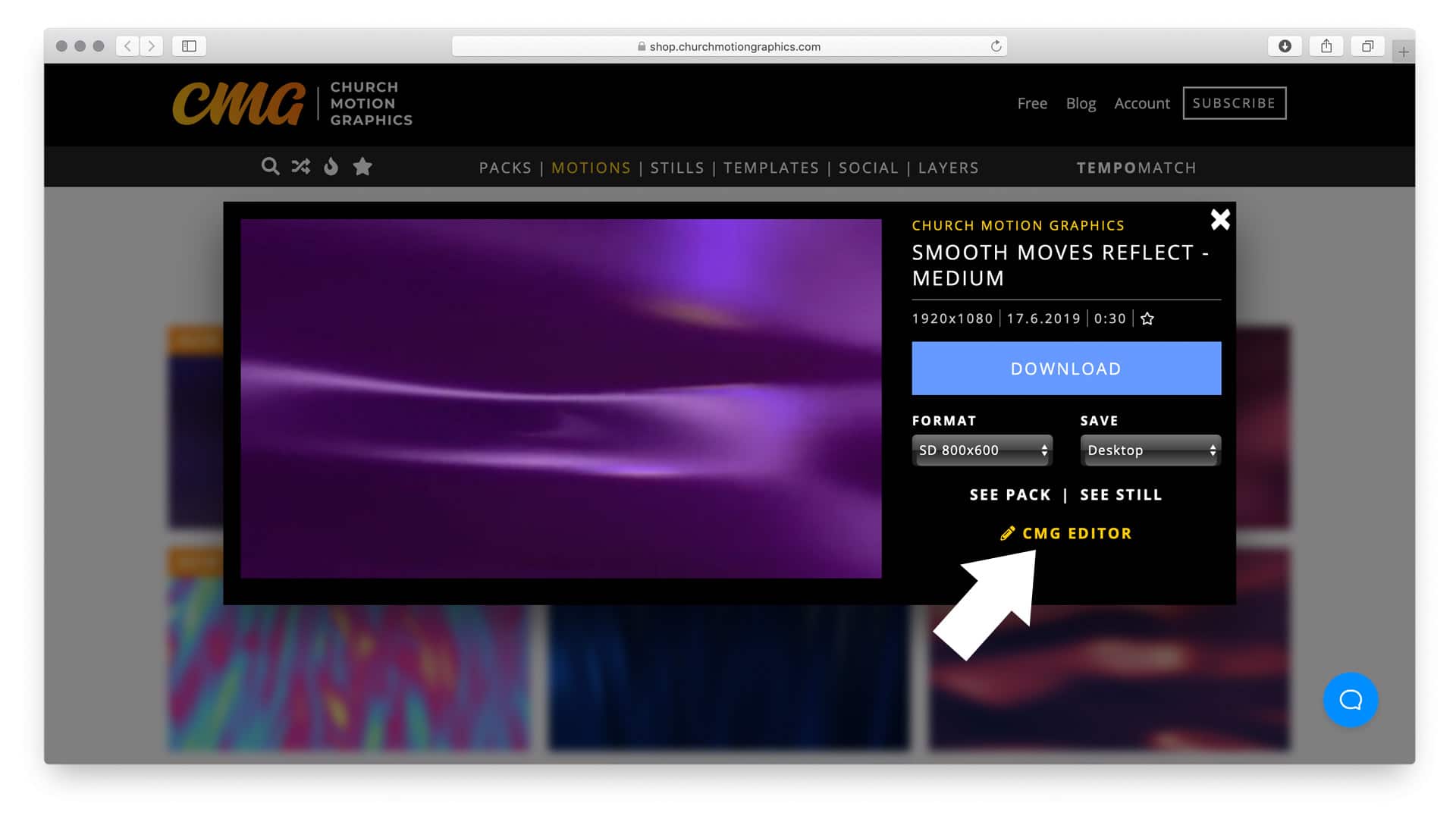 4. Play around with the features, and have fun editing your motion.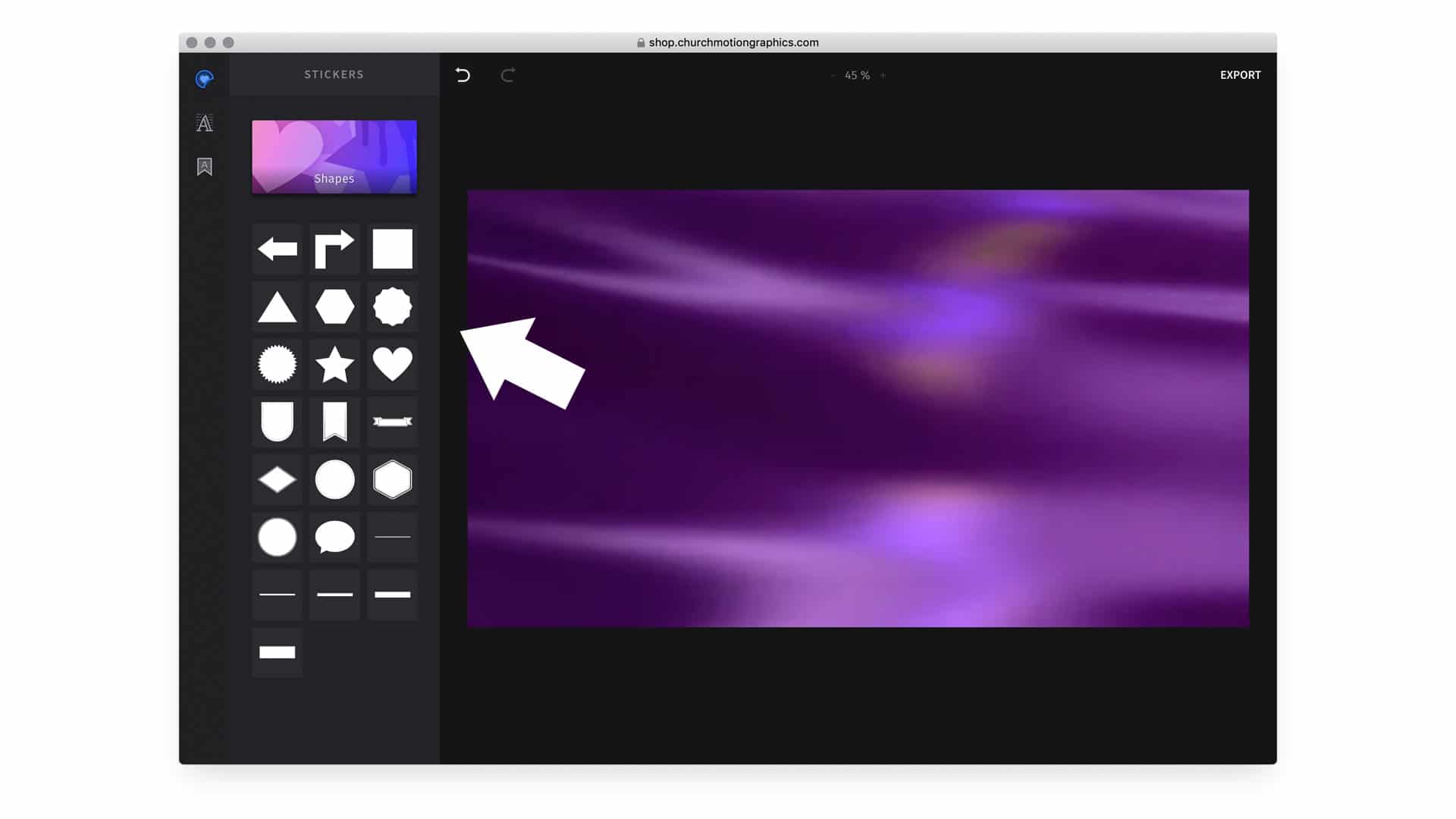 5. Click export in the top right corner to save your video to your computer.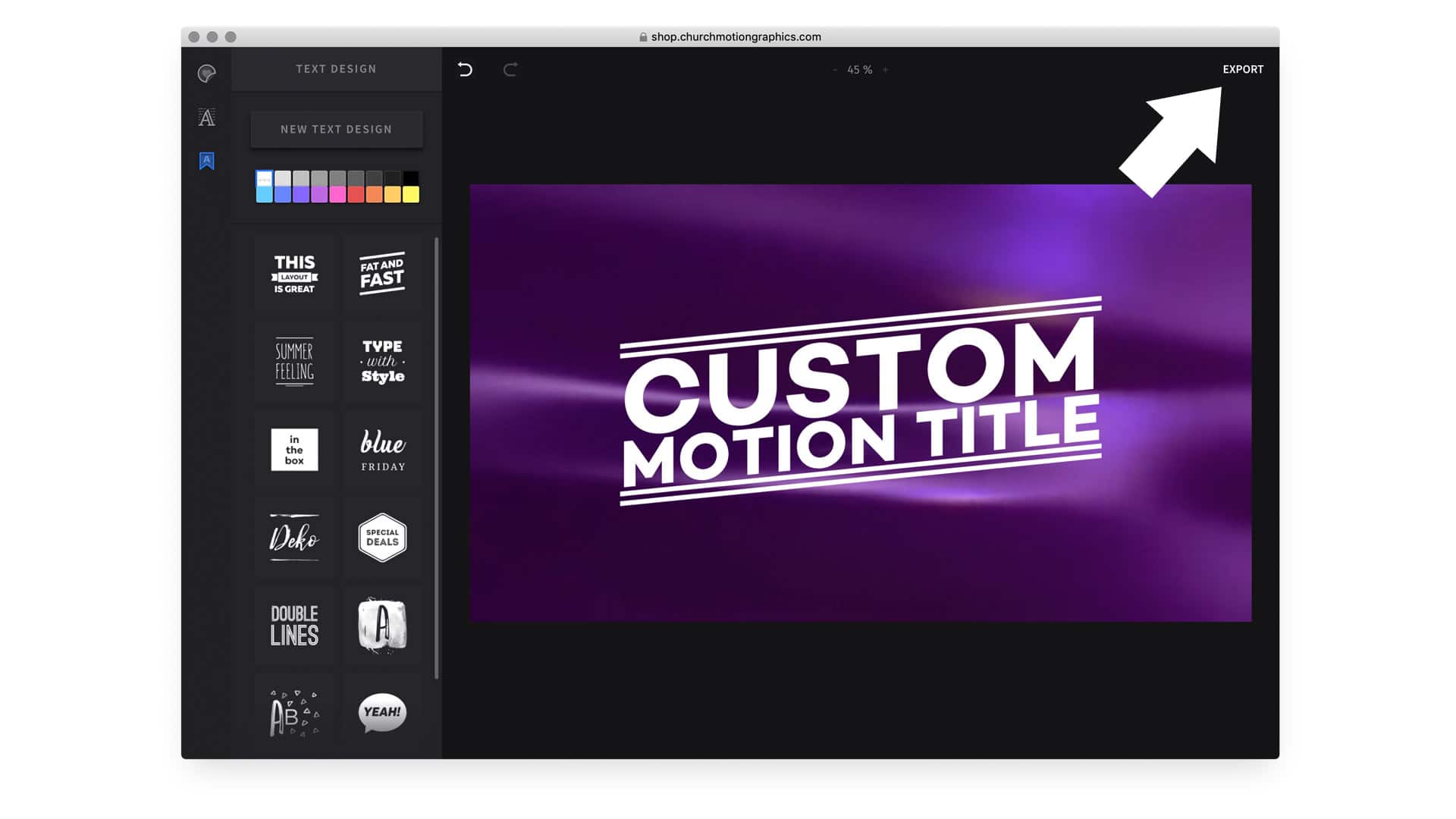 6. Click the build motion button when you are ready to process your new video file. Need to make a change? Simply click edit.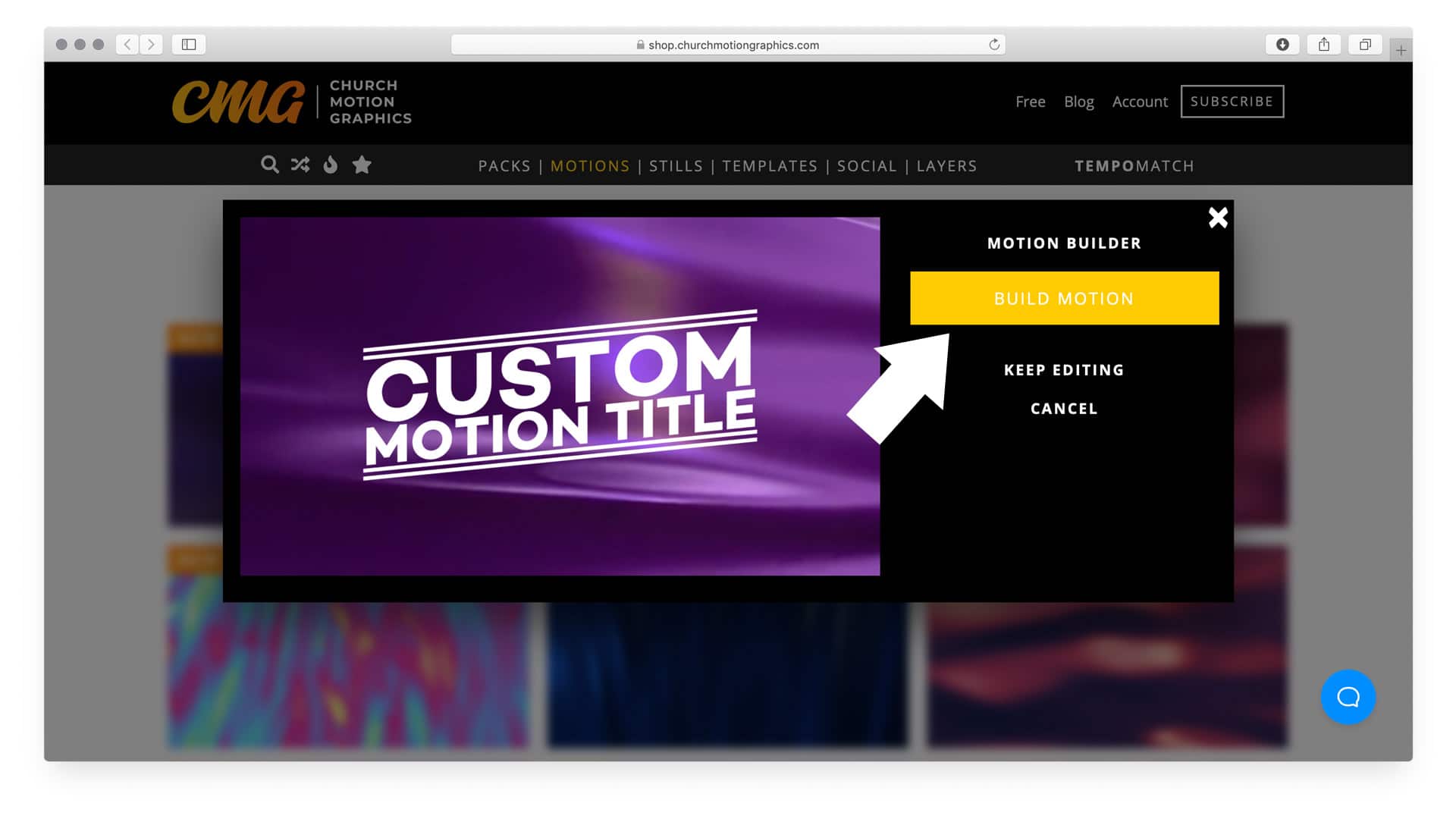 Helpful Tips:
CMG Editor works best on desktop computers.
More fonts, shapes, and features will be added in the future.
You can open up multiple CMG Editor windows at a time.
You can export, and keep working on a project to create multiple exports with tweaks.