We love helping churches look great. We get excited when we see your screens filled with engaging imagery that helps point people toward God. In the same way that we have been able to help you take your worship slides to the next level, we're happy to announce a new addition to our large media library that will help you improve your sermons and announcements – CMG Templates.
See Full Collection
Everything You Need To Look Great
These new templates come with everything you need to create a great look for your message. Each design includes JPEG stills for a title and subtitle, title only, blank title, and an empty notes slide. With these images, you can build slides for your sermon with practically any presentation software – including ProPresenter, PowerPoint, MediaShout, Easy Worship, Proclaim, and Worship Extreme. See full collection here.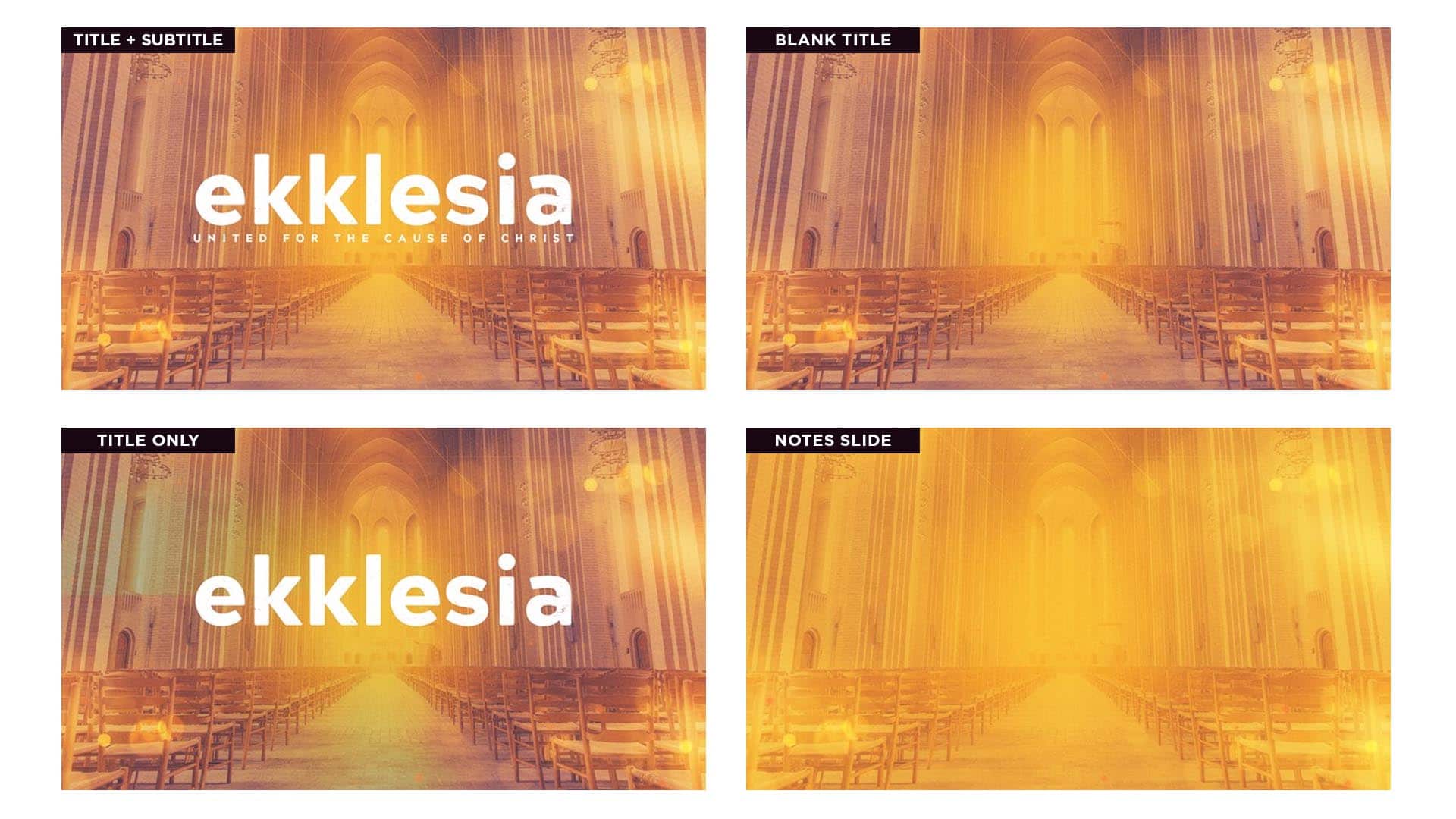 Completely Customizable With Photoshop
We've made it easier than ever to get a completely custom look. Each CMG Template comes with a full Photoshop file that can be edited to fit your exact needs. This is perfect for when you find a look that you love, but want flexibility to adjust things like the title or color. See full collection here.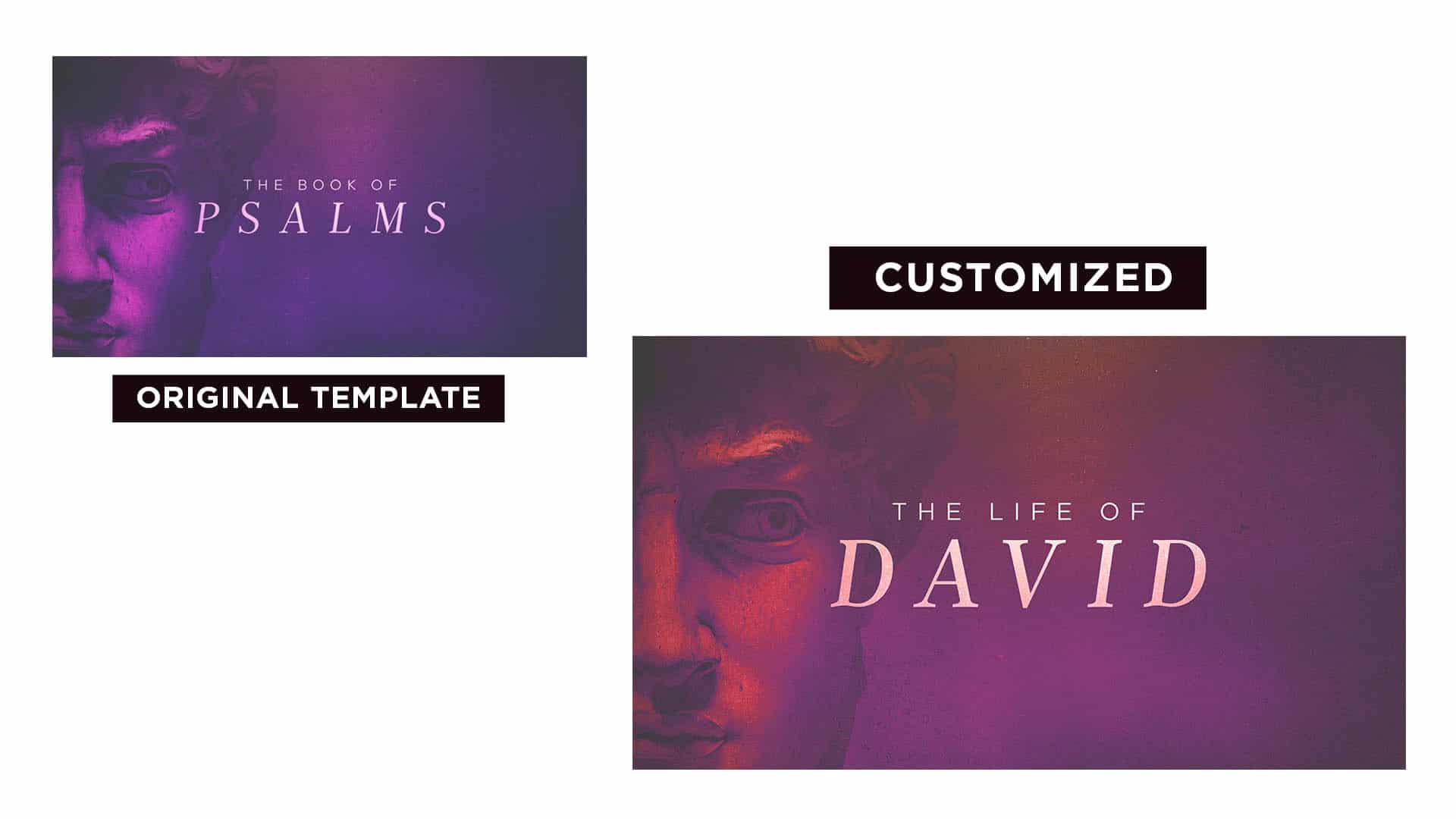 Dozens of Great Looks + More To Come
We've loaded the CMG Template collection with over 150 great looks and more are on the way! Each month, our team of designers will be working hard to bring you fresh templates to use with your messages. The possibilities are endless with this new content at your disposal each month. See full collection here.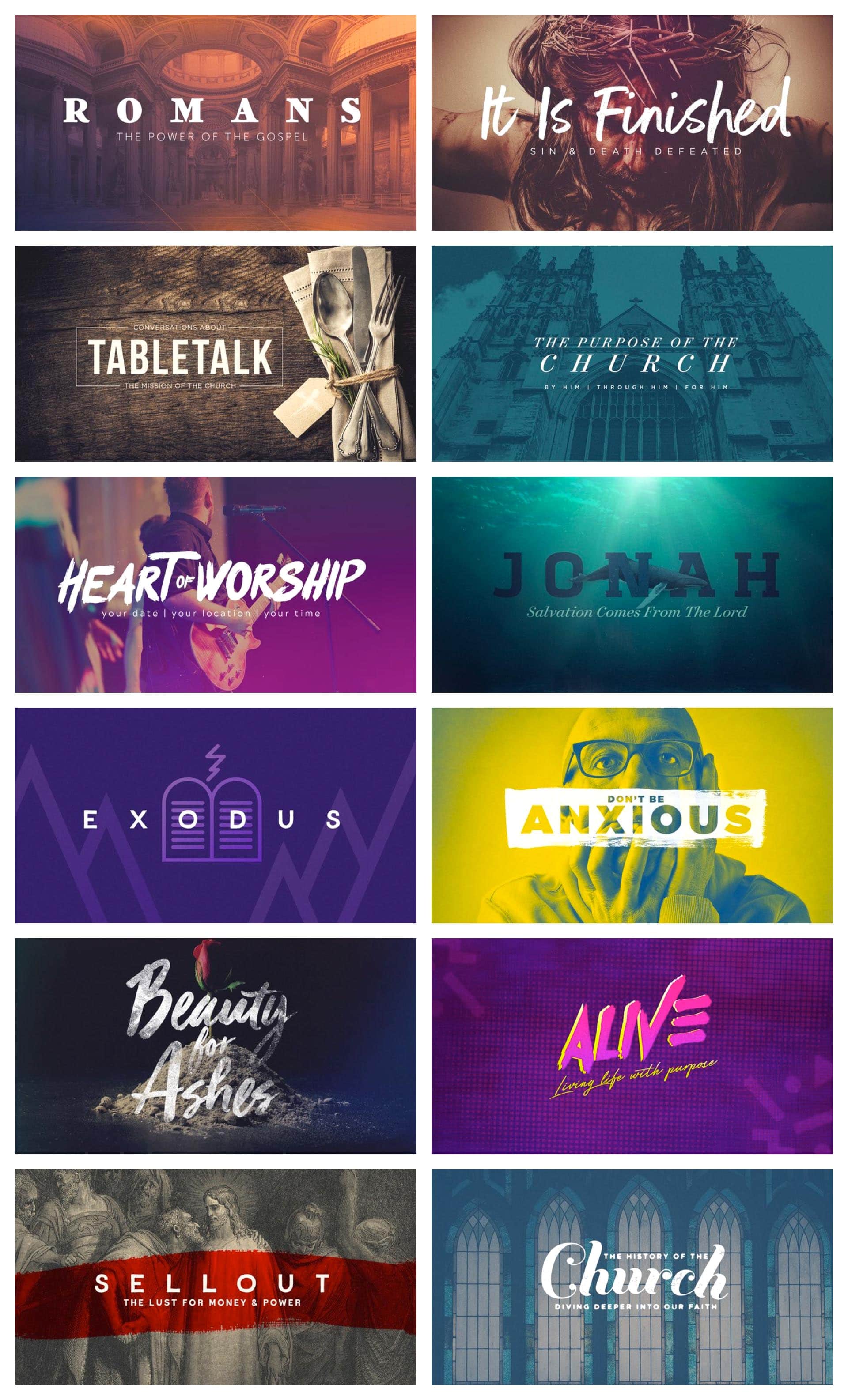 Available To Plus & Premium Subscribers
Adding these great tools to your creative arsenal doesn't have to cost a fortune! We have made our entire template collection available to all CMG Plus and Premium subscribers. It's never been more affordable to look great!
See Full Collection
Learn About Subscriptions