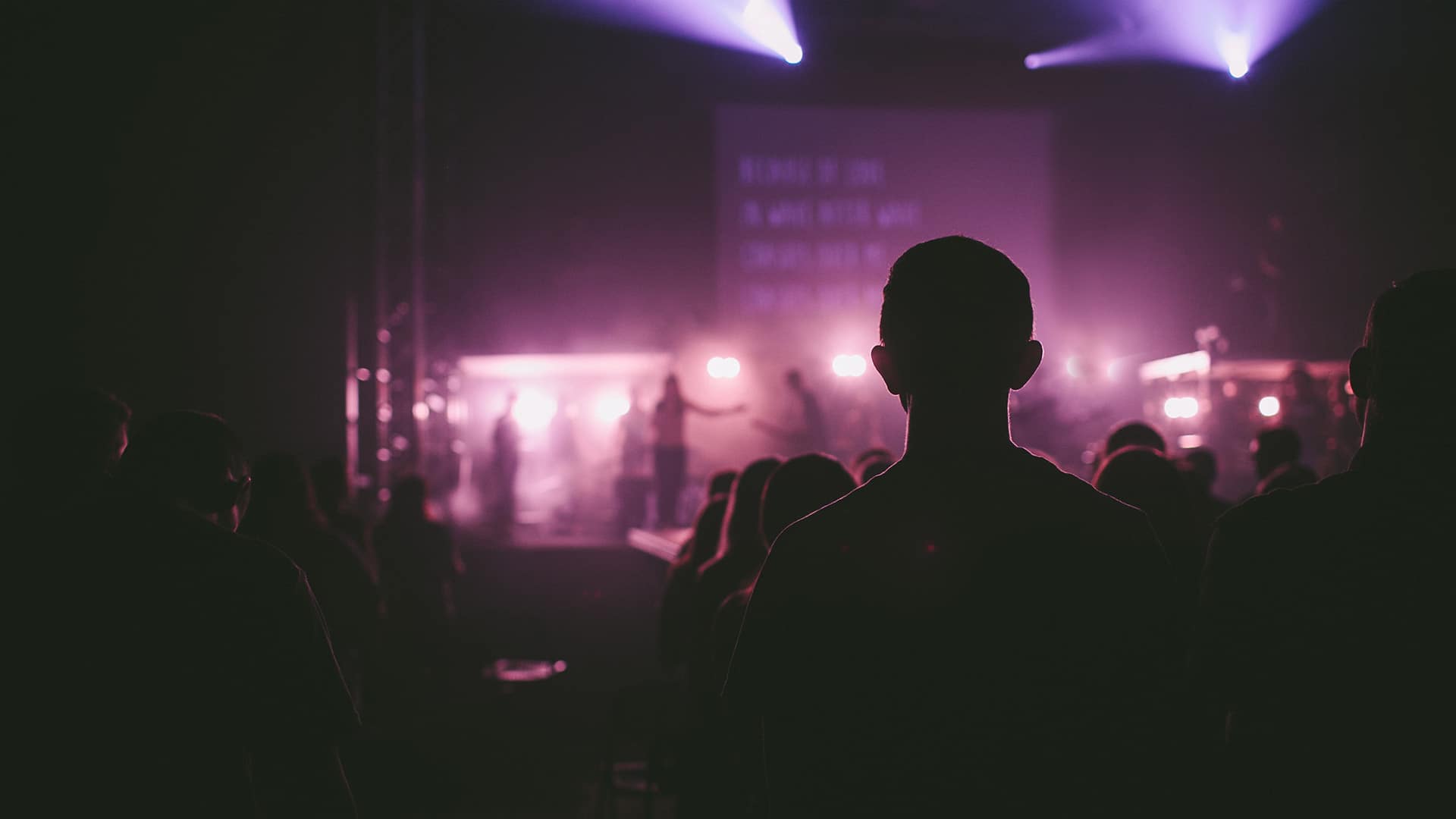 Before the days of widescreen, 4:3 ratio screens reigned supreme. This standard size has been used in television, computer monitors, and projectors for many years. While HD 16:9 sizes have become the popular choice for new installs, there are still many projection systems in businesses and churches with this SD size.
If you're using a 4:3 screen, here are a few tips to help you get the most out of your screen setup:
1. Use A Narrow Font For Worship Lyrics
Narrow fonts can be a great way to make the most of your screen space. They allow you to fit more text than traditional fonts without looking messy and you can really show off your background. Steelfish and Bebas Neue are great choices for lyric slides and can be downloaded for free.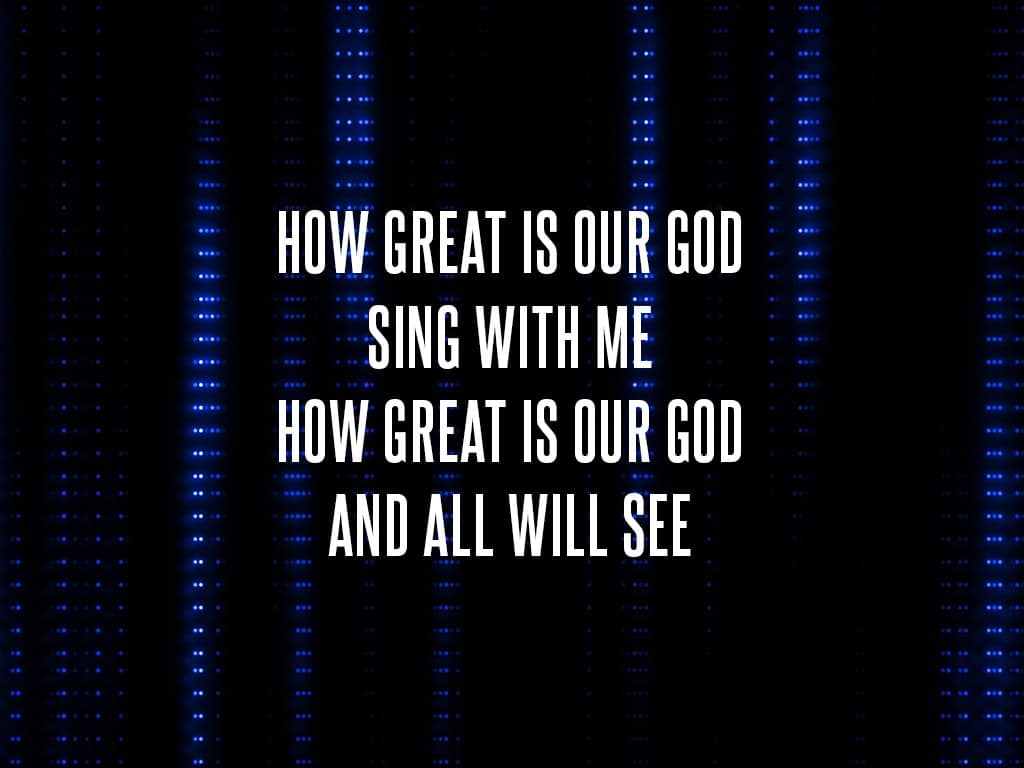 Background From The September 2017 CMG Pack (Font: Steelfish Bold)
2. Use 2-4 Lines For Lyric Slides
Because 4:3 screens don't offer very much width for long phrases in lyrics, allow yourself a few extra rows of text for each slide. One to three lines of text is standard for wide screens, but two to four lines are acceptable for with the 4:3 ratio.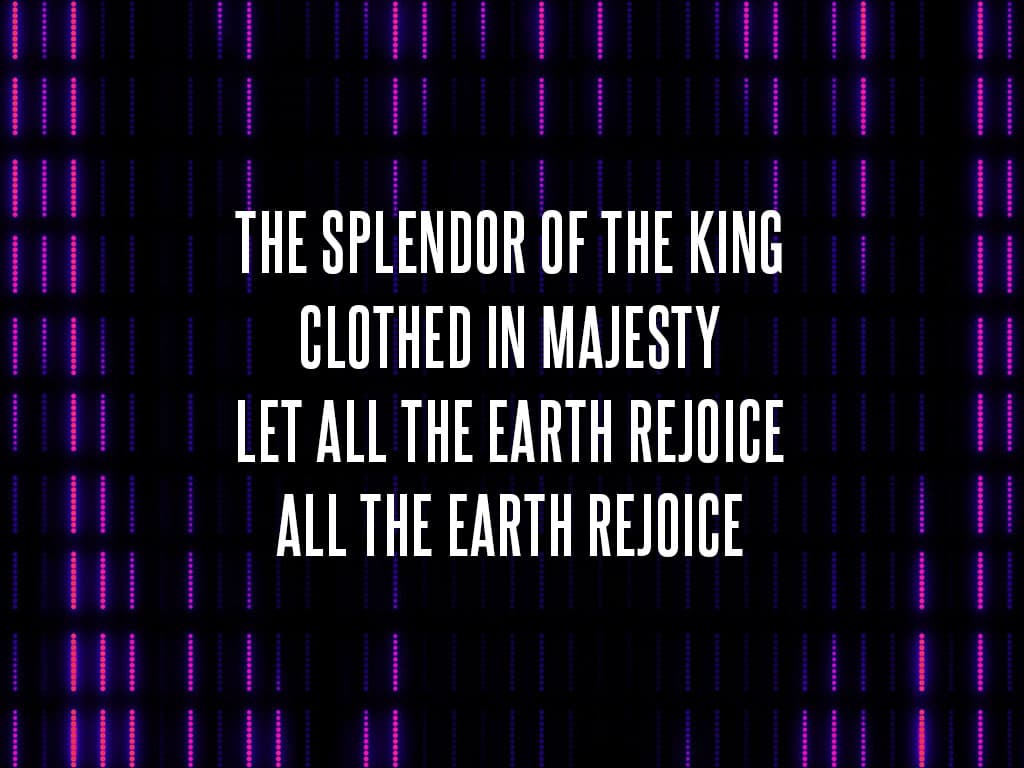 Background From The September 2017 CMG Pack (Font: Steelfish Bold)
3. Scale To Fill Backgrounds
To ensure you get the best look for your background videos and images, be sure to select the "scale to fill" option. This will guarantee that larger images don't get stretched and cover your entire screen. This is especially important when using 16:9 backgrounds.

Background From The September 2017 CMG Pack (Font: Steelfish Bold)
4. Scale To Fit For Videos
Videos are often made in 16:9 widescreen format. While it's always an option to show these with a letterbox look, if your video allows, try using the "scale to fit" setting so that your video fills your entire screen.

5. Use The Extra Height For Elements
Some think of a 4:3 screen as narrower than widescreen. Instead, think of it as taller than widescreen. You have extra room at the top and bottom to add additional elements. This could include nursery alerts, hashtags, or more slide content.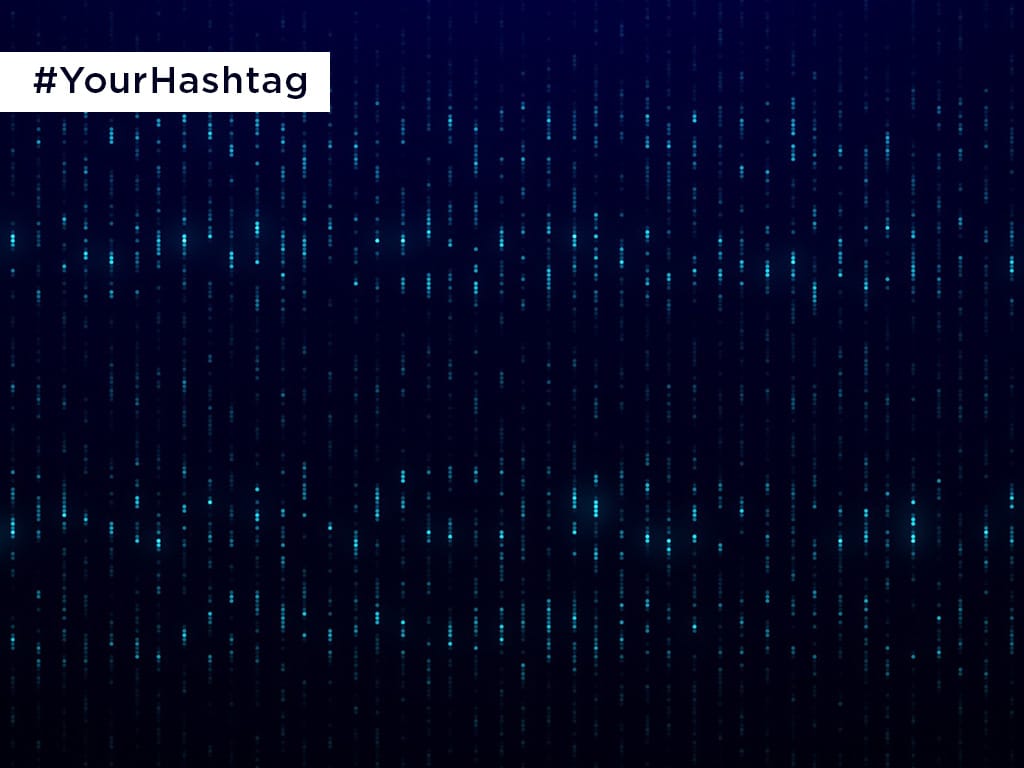 Background From The September 2017 CMG Pack (Font: Montserrat)